MAGICIAN IN WREXHAM, NORTH WALES FOR WEDDINGS, PARTIES & OTHER EVENTS


Professional magician in North Wales, Andy Field is available for weddings, parties and other events in the region

North Wales Magician For Weddings
Andy can also perform at you Wrexham, North Wales wedding using his close up magic to engage with your guests and keep them thoroughly entertained during any lull waiting around moments at your wedding such as during the photo call, in between the wedding breakfast servings or the start of the evening reception.  Andy can mix and mingle raising your wedding atmosphere using his years of experience professionally and appropriately any time, any place any where.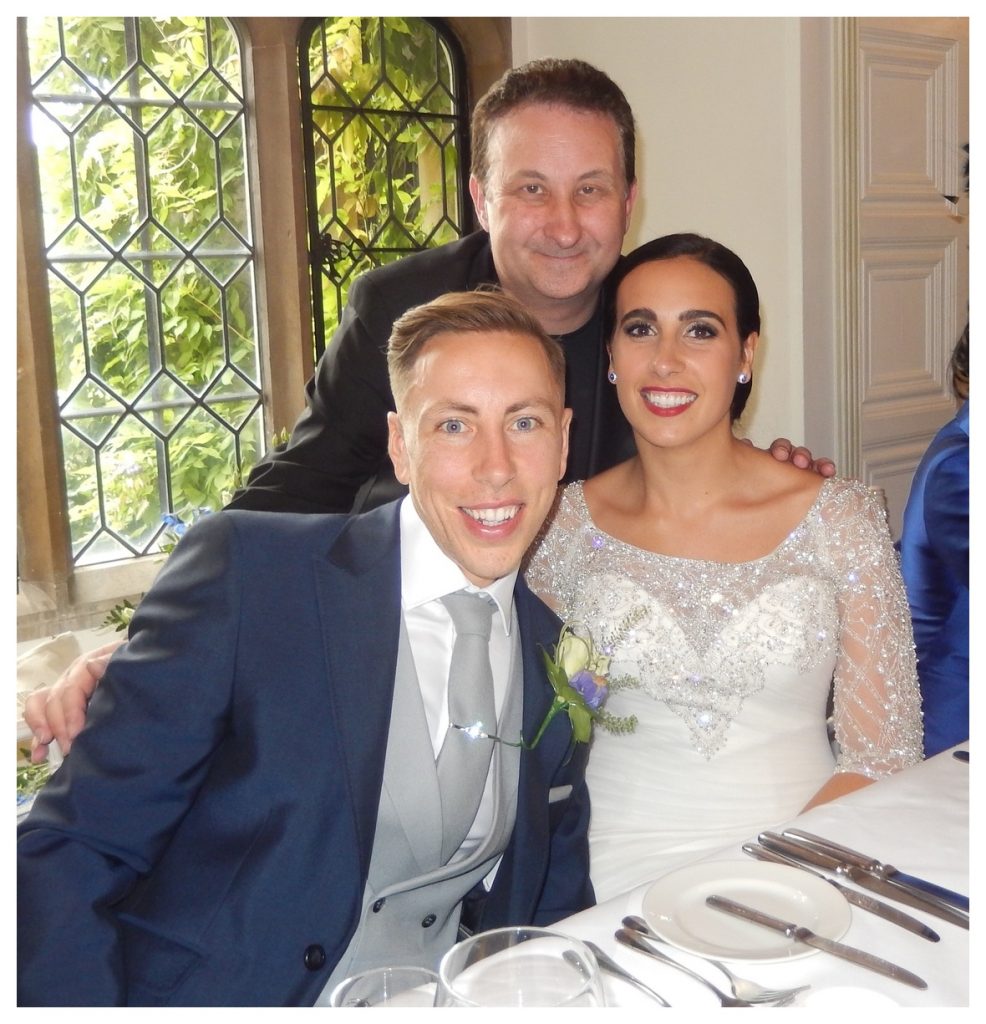 Over one hundred Facebook recommendations
Andy Field is in great demand as a magical party entertainer.  Let him break the ice at your next party too and get your guests bonding and laughing together.  Let your party stand aside from all the others and be the talk of Wrexham!
Andy has Five Million YouTube Views

After welcoming and relaxing your guests with some ice breaking close up magic he will then take them on a roller-coaster ride of thrilling emotions starting from fun and amazement and ending up leaving them with a feeling of pure euphoria! Your guests will be left speechless with amazement due to Andy Field's amazing and jaw dropping close up magic sleight-of-hand skills! Magic that's once seen and never forgotten!
Close Up Magic Tutoring In North Wales

Are you looking to learn or to improve your magic? If so then Andy Field could be the magical mentor and coach you are looking for. Andy himself has been mentored and coached by some of the worlds best card magicians and can now pass this precious information onto any of his students in a clear and concise way.
It does not matter if you are a beginner or average magician Andy can help you to improve and motivate you in the direction you wish to progress.

Twenty years of experience
Andy was a gambling script consultant and hand double for the BBC's "Hustle" series.
He is a former S.A.M.S.  Close up Magic Champion.
He has a huge YouTube following of 140 000 subscribers and 5 million video views.
Close Up Magic Shows in Wrexham, North Wales

Using professional illusionist Andy Field is a popular and great way to entertain your guests during your wedding celebrations. Using close up magic Andy can entertain your guests in ways that other performers can not. He is flexible and can move around freely to different areas or any location.
Andy can attract large groups of people or can entertain one on one. This flexibility also enables him to entertain at moments of your wedding where their are natural lulls such as during the photos session, the wedding breakfast, the reception or any other appropriate moments including room changes or turnarounds. Andy can also start and stop performing at a moments notice.