MAGICIAN IN STAFFORDSHIRE, CANNOCK, STOKE ON TRENT & LICHFIELD


Professional magician available for weddings, parties and events in Cannock, Stoke on Trent, Lichfield, Leek, Stafford, Newcastle-under-Lyme, Tamworth, Uttoxeter and most of Staffordshire.

Magician For Weddings in Staffordshire
Professional magician Andy Field is a master of sleight-of-hand magic. Using regular cards but "trick hands" he will perform magic card illusions of world class status that are simply outstanding right under the noses of your soon to be stunned guests!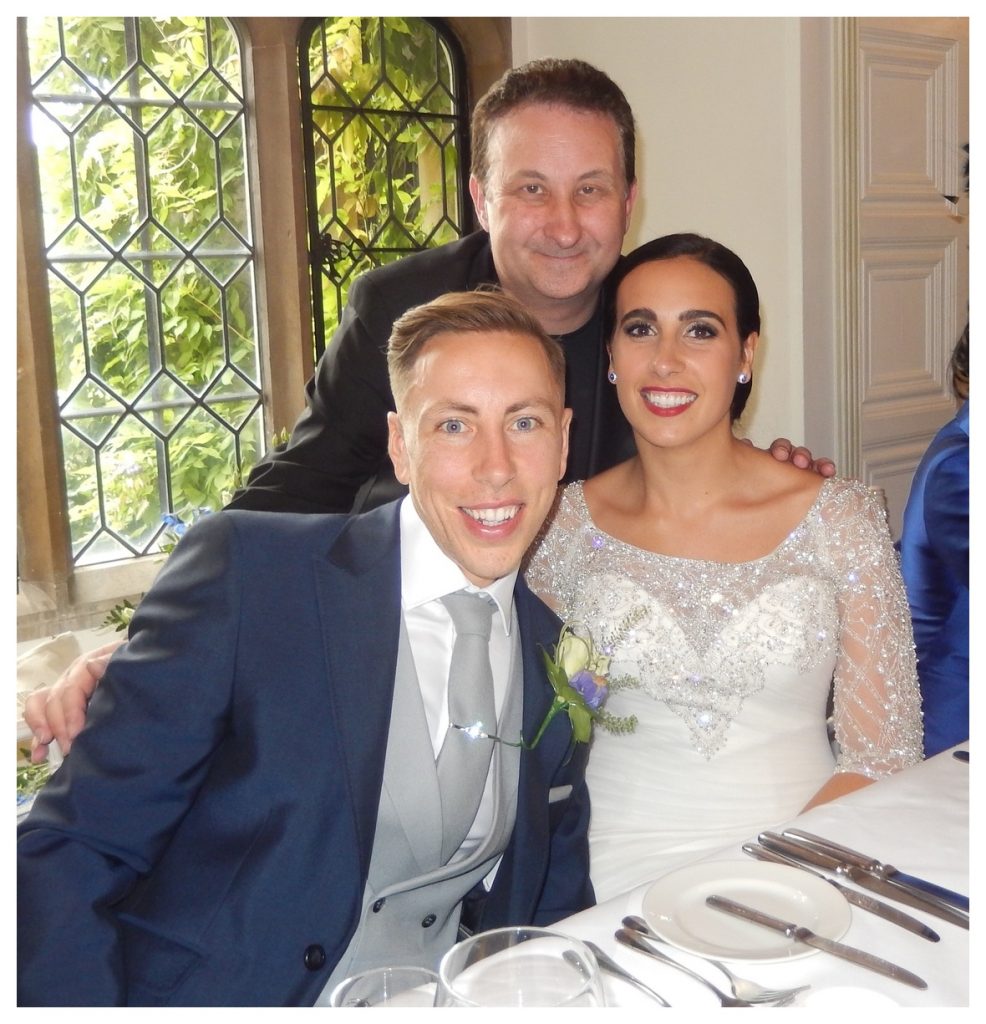 Over one hundred Facebook recommendations
Using slick and polished magical sleight-of-hand skills of twenty years combined with his powerful and thoroughly entertaining presentations he will give the audience of any wedding, party or event a magic performance they will not forget!
After welcoming and relaxing your guests with some ice breaking close up magic he will then take them on a roller-coaster ride of thrilling emotions starting from fun and amazement and ending up leaving them with a feeling of pure euphoria! Your guests will be left speechless with amazement due to Andy Field's amazing and jaw dropping close up magic sleight-of-hand skills! Magic that's once seen and never forgotten!
Magician For Parties In Cannock, Stoke on Trent & Lichfield

Andy is a full time professional sleight of hand magic expert. He has been S.A.M's Magic Champion twice and is also a magic and technical advisor on television programs as well as a professional wedding and party magician.
Wedding and party magician Andy Field performs magic from Gloucester and all around the UK. He is the people's choice for weddings, parties and events. Using just a normal deck of cards, but his trick hands, he will perform some of the world's most breathtaking magic illusions right under your nose!
Andy has Five Million YouTube Views
However, be under no illusion, these are not the kind of magic card demonstrations you would have seen your uncle perform when you were younger. Some of Andy Field's routines have taken months, even years to perfect. To this day Andy must still practice two hours a day to maintain his high standard of card mastery.
Close Up Magician Shows in Staffordshire & Stoke

Using magician Andy Field is a popular and great way to entertain your guests during your wedding celebrations. Using close up magic Andy can entertain your guests in ways that other performers can not. He is flexible and can move around freely to different areas or any location. Andy can attract large groups of people or can entertain one on one. This flexibility also enables him to entertain at moments of your wedding where their are natural lulls such as during the photos session, the wedding breakfast, the reception or any other appropriate moments including room changes or turnarounds. Andy can also start and stop performing at a moments notice.
Andy also performs at events in Cannock, Stoke on Trent, Lichfield, Leek, Stafford, Newcastle-under-Lyme, Tamworth, Uttoxeter and most of Staffordshire.

Hello Andy, Thank you for keeping our guests entertained during our room change.  We heard many positive comments about how amazing your magic was.
Kind regards Mary and Phil Brooke – The Roman Way Hotel Cannock