MAGICIAN IN PORTHCAWL & BRIDGEND


Professional magician in Porthcawl & Bridgend who is available for weddings, parties and events. One of the top local entertainers.

MAGICIAN IN PORTHCAWL & BRIDGEND
5,509,649 YOUTUBE VIEWS
Astounding sleight of hand that looks virtually like real magic!
MAGICIAN IN PORTHCAWL & BRIDGEND WEDDING MAGICIAN

Walk around magic to highly impress your Porthcawl wedding party guests!
Are you thinking about your Porthcawl wedding guest getting bored when you marry the apple of your eye! Well wedding entertainer Andy Field could have the magical solution for you!
Andy close up sleight of hand magic could be the magical icing on your cake!  The former S.A.M.S. Champion of Table Top conjuring has some cool wedding magic. In short a trick for everyone!  Walk about close up magic for any age, anytime and anyplace. In a word flexible!
Your Porthcawl wedding photo shoot, drinks reception or evening reception will be safe in Andy's highly reviewed magical hands. Let him mix and mingle with your family and friends and entertain – Andy Field Magic style!
Beautiful wedding day close up magic to amaze, entertain and unite all you friends and family on your romantic day when you say those magic words and tie the knot!
MAGICIAN PORTHCAWL & BRIDGEND WEDDING MAGIC

Close up magic for your Porthcawl wedding. Pacey and hypnotically entertaining!
The Photo Call / Shoot.  You have a gap in your day here while you are both away having your pictures taken. It will not be a gap for your families if you fill it with Andy's close up magic!
Drinks Reception. Breaking the ice and getting conversations flowing is a wonderful way to create a great atmosphere. Andy's walk about magic is very interactive and can help induce conversations which will lead to laughter.
Evening Receptions. Your wedding venue needs everyone to leave the room so they can prepare it for the evening reception. This is a thumb twiddling moment that can really benefit from Andy's magic. especially if any newcomers start arriving and the ice needs breaking.
MAGICIAN IN PORTHCAWL & BRIDGEND BIRTHDAY PARTY ENTERTAINMENT

Walk around birthday party entertainer in Porthcawl Andy Field
Your Porthcawl birthday party celebrations would be a hit with energy, excitement and a little mystery in the atmosphere. As it happens Andy's close up magic can achieve all of this.
You might be a social butterfly but some of your guests may not know each other. Andy's playful personality and charming magic will break the ice.  This will help take the hosting pressure away from you.
You are unable to look after all your guest so hire party magician Andy to entertain with his mix and mingle magic. He can entertain groups of people at a time and your guests will arrive happy and be sent hope feeling fantastic!
After the ice has been broken Andy can leave everyone to enjoy the disco and dancing when you take your party into full celebrations.
MAGICIAN IN PORTHCAWL TABLE TOP MAGICIAN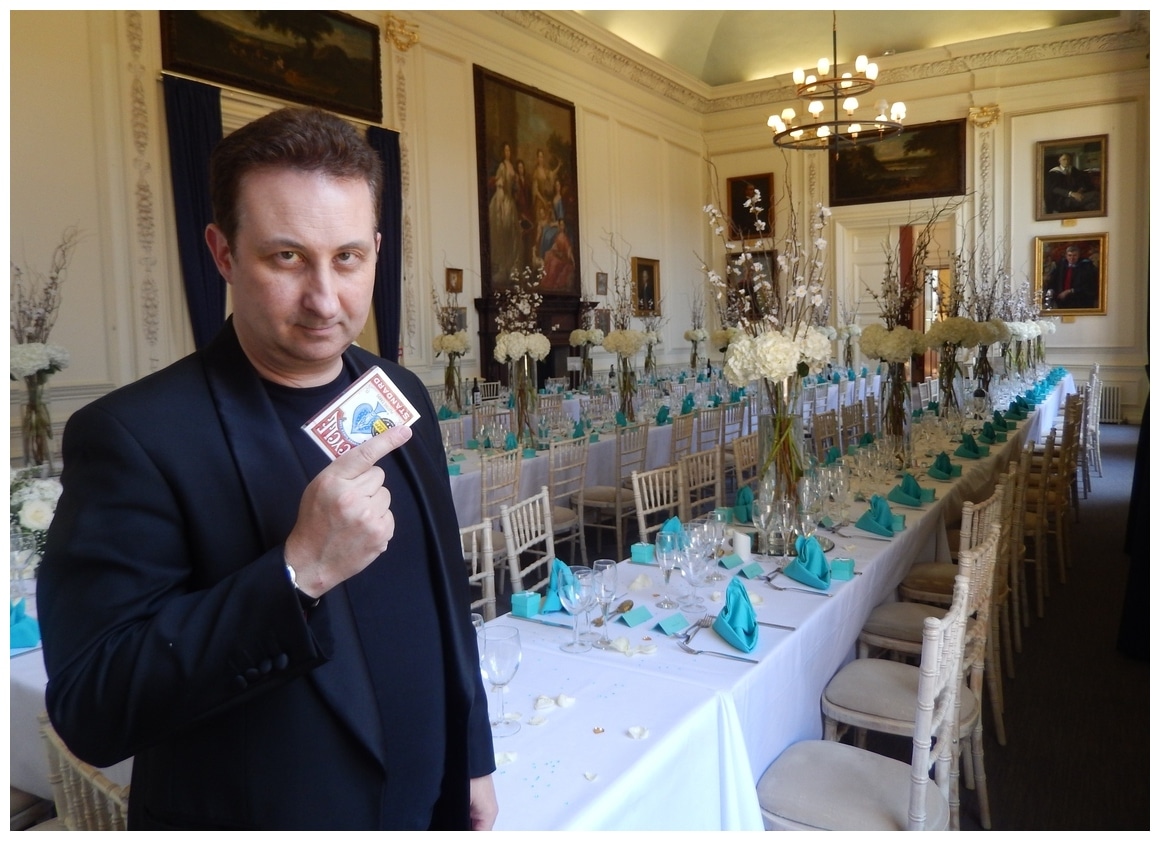 Table top magic for your Porthcawl event. No finer way to fill any lulls!
Let sleight of hand playing card magician Andy put his cards on the table. Actually quite literally! As a professional full time magician in Porthcawl one of Andy's specialities is table top magic performances!
The really cool part is that your guests have personal and private entertainment right up close. They do not have to even leave their seats.
This will work at any event you care to name. Birthdays, weddings, charity fundraisers, corporate nights, private family dinners, school balls and christenings to name a few!
MAGICIAN IN PORTHCAWL WALK AROUND MAGICIAN

Heart racing walk around magic by Porthcawl illusionist Andy Field
This is the opposite of table top magic. Andy will still perform sleight of hand magic but will be stood up along with your guests. This makes performing very easy and practical.
Andy's conjuring specialises in close up magic using playing cards and ESP mentalism. To add variety he also creates very unusual illusions with keys, finger rings, mobile phone and other small items which are easy to recognise.
MAGICIAN IN PORTHCAWL & BRIDGEND 

Gripping and remarkable mind reading magic from Trickster Andy Field
Illusionist Andy has a magic touch when it comes to sleight of hand but he also performs mentalism. This is a very powerful demonstration of magic.
People love mystery and not being able to explain things. Andy's skills will have your guests asking each other questions that they will not be able to explain!
Prepare for Andy to tell you the name of an old love, the registration of your car or maybe even a very secret four digit number. Spellbinding mind reading magic for your Porthcawl event!
MAGICIAN REVIEWS PORTHCAWL

Andy thrives on entertaining. He is very passionate and will work hard at your event. His sleight of hand magic is strong and carefully put together. Entertaining and experience also play a big part in his act.
Over the last year Andy is very lucky in that he has picked up many online proof reviews from people who have experienced his close up magic first hand. They have left them on his Facebook page under the reviews section.
MAGICIAN IN PORTCAWL HIRE BENEFITS 

Your thoughts will focused on how much all your Porthcawl guests will be looking forward to Andy sleight of hand magic and being well and truly entertained.
However, Andy is not done yet! His presence at you event offers other benefits too!
A marvellous ice breaker for your wedding or birthday party.
Cost effective.
Will made your day memorable.
Can cover any lull or gaps moments.
Keep your guests entertained while they are attending.
Fully insured.
MAGICIAN IN PORTHCAWL CLOSE UP MAGIC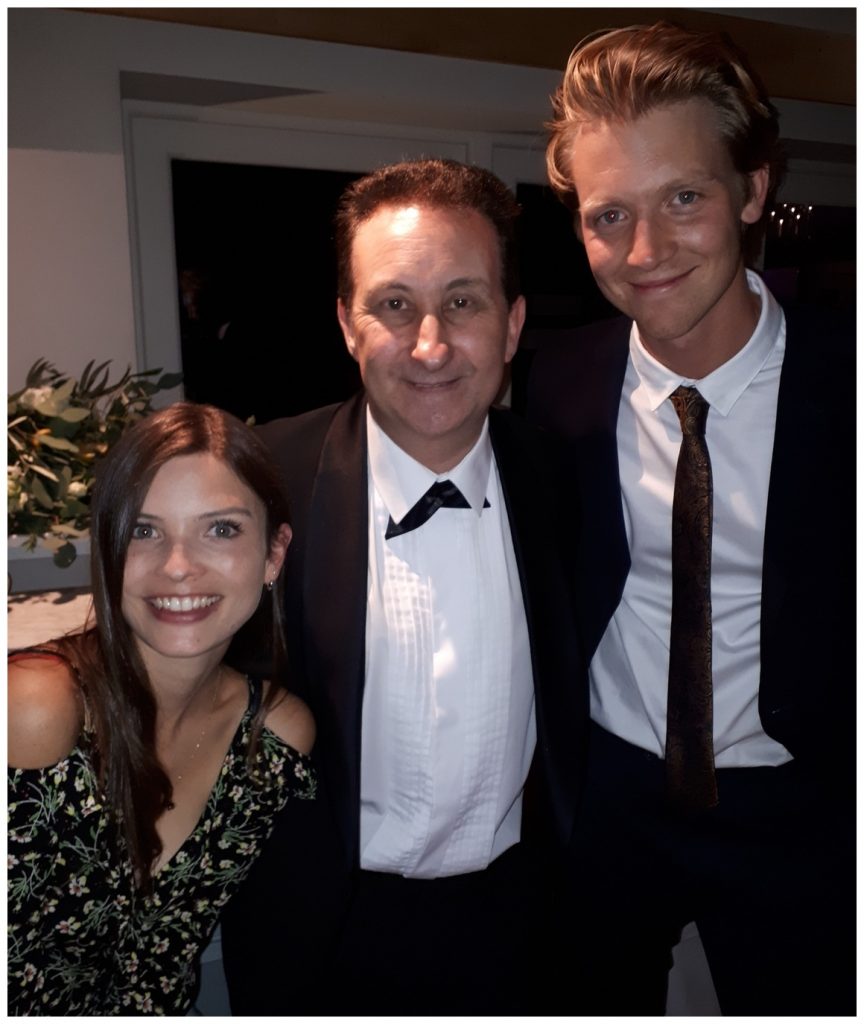 If you love magic then Andy's sleight of hand is for you!
Andy's close up magic is suitable for all ages, sexes, family, friends and loved ones. In other words he is a family entertainer. His act is suitable for everyone and there is no risk of offending anyone!
Younger children under the age of ten may not understand his magic but in general Andy classes his close up magic as broad spectrum and having a wide appeal. (The BBC "Hustle" drama was a project Andy did much work for)
He will conjure with playing cards and money. This is his first love and speciality. However Andy also performs close up magic with a lot of everyday items such as keys, finger rings and even polo mint sweets! Variety is the spice of life!
MAGICIAN IN PORTHCWAL CONTACT

Once you have emailed us through our contact form it is Lisa or Andy's aim to supply you with a quick and effect reply.  Usually all emails are answered within the same hour or at least the same day.
Porthcawl wedding and birthday party magician Andy Field has magic event packages for all occasions. You do not have to be a high roller in order to hire him!
MAGICIAN IN PORTHCAWL MAGIC TEACHER / TUITION / LESSONS

If you are eighteen years of age or more Andy can supply you with private magic tuition. Work and your own pace and learn exactly what you wish.
Private tuition is a great way to learn magic quickly, efficiently and cost effectively. Find out more information.
MAGICIAN CAMBRIDGE CHARITY & FUNDRAISING EVENT HIRE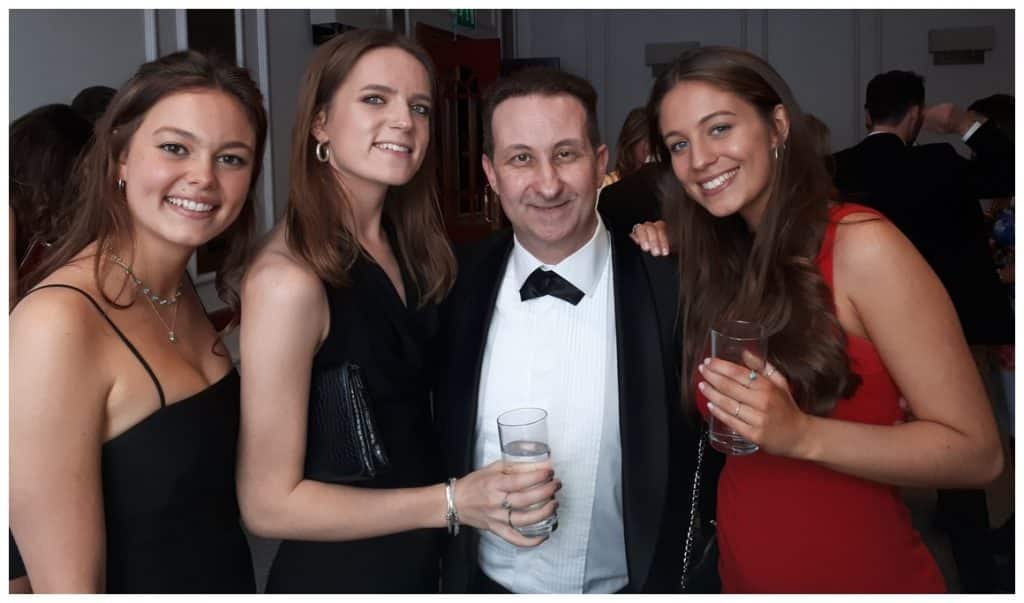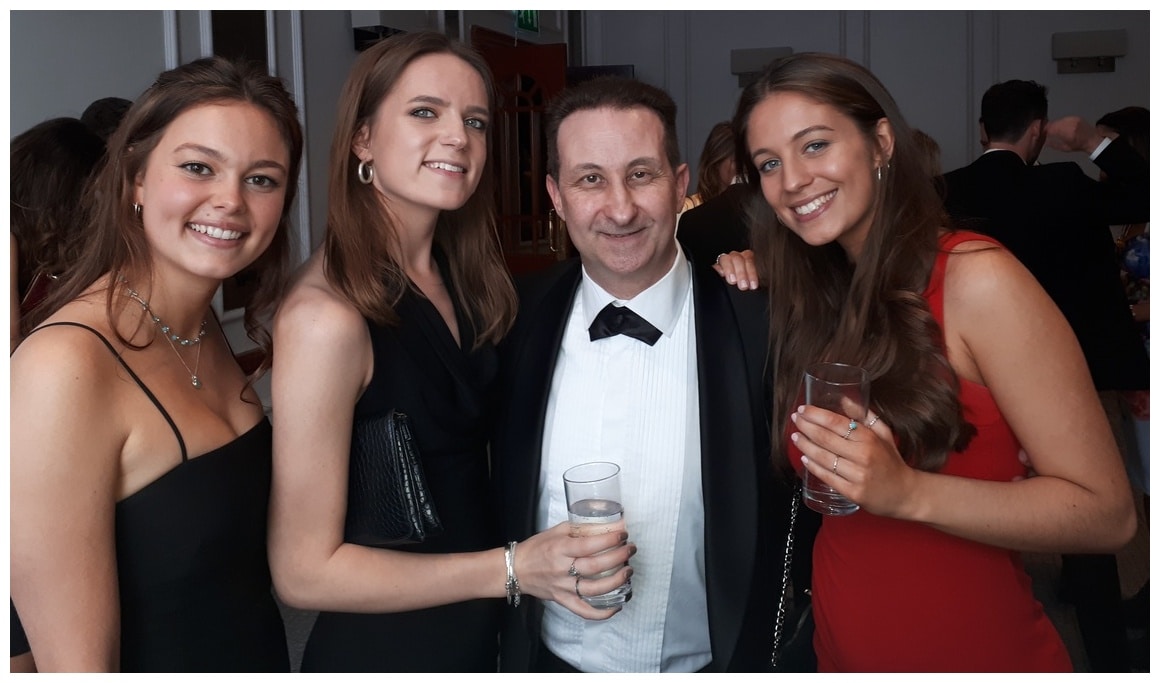 Powerful presentations with superb sleight of hand for your Porthcawl charity event!
When it comes down your Porthcawl or Bridgend charity event experience is everything! You will want your guests to experience the best night ever!
Imagine being able to hire a professional magician for your event who is reliable, experienced and of course able to perform great magic!
The S.A.M.S. Champion of Table Top Magic is available to hire for your event. Get in touch with Andy today. Tell him your plans for your dream fundraising night and let him help you out with his many years of experience!
MAGICIAN IN PORTHCAWL CHRISTMAS PARTY'S

Witty and feel good table top magic at your Porthcawl Christmas party!
Andy's professional approach can help take care of the large and small details of your Christmas party. 
It is not just about the great magic he can supply. Or the entertainment value. It is also about him helping to troubleshoot any difficulties you may have.
It concerns him that your event go off without the slightest hitch.