MAGICIAN IN HEREFORD & HEREFORDSHIRE


Close up magician available for weddings, parties and events in Hereford, Ross on Wye, Leominster, Ledbury and the rest of Herefordshire.

MAGICIAN HEREFORDSHIRE
Easy to book and hire vivacious wedding entertainment!
Sparkling sleight of hand magic for weddings, birthday parties and corporate evenings!
Past S.A.M.S. Champion of Close up Magic / Table Top Magic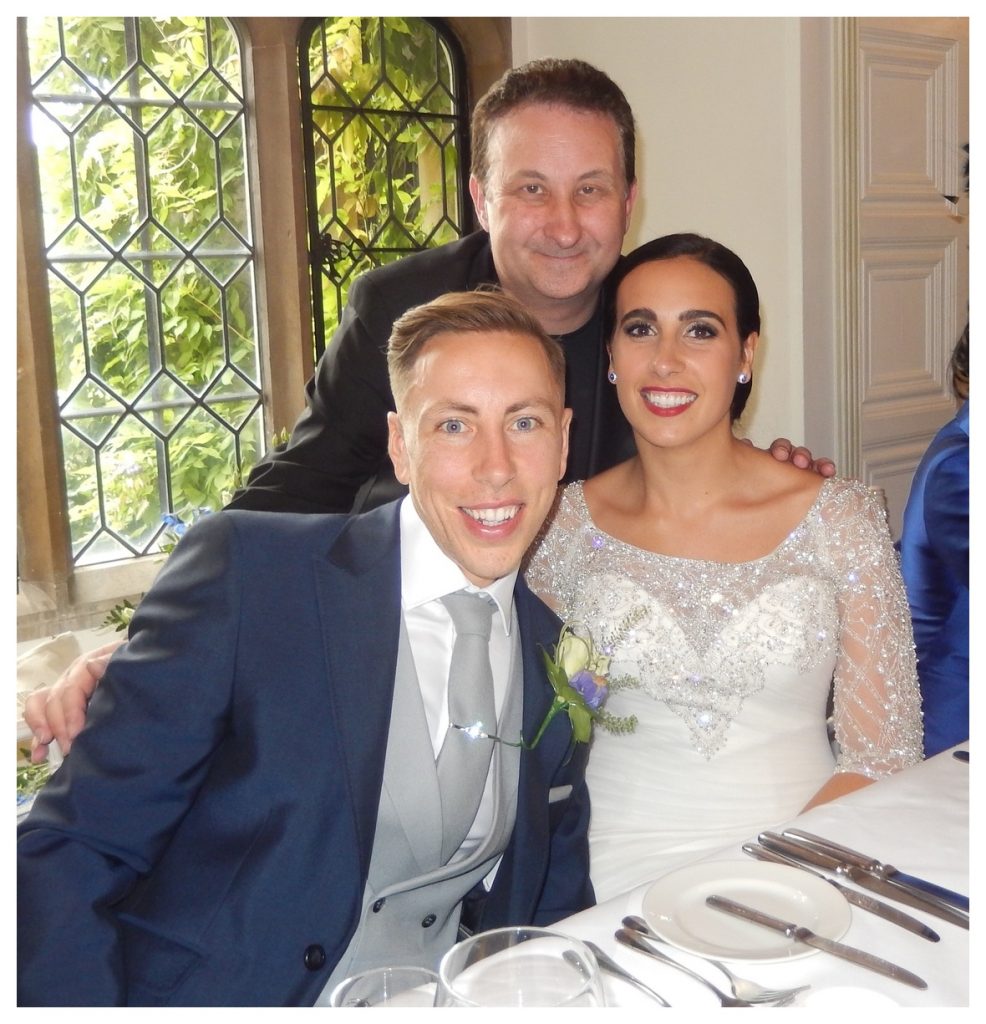 Professional and cost effective entertainment solutions for events.
Magic performed with passion and synergy. A beautiful lull filler for Balls, Charity Events, Dinner Parties and Anniversaries.
MAGICIAN IN HEREFORDSHIRE
5,506,336 YOUTUBE VIEWS
Close up magic with money. Hereford magician Andy's piece de resistance!
MAGICIAN HEREFORD WEDDING MAGIC

Herefordshire wedding entertainer Andy Field propels a signed playing card into a solid bottle. Powerful sleight of hand!
Hire Hereford Bride and Groom wedding magician Andy Field. To begin with a respected wedding entertainer. In short a man who can deliver the most reliable and outstanding sleight of hand magical illusions.
Have your Hereford wedding or birthday party celebrations complimented. On top of this personalised with powerful sleight of hand. Wedding entertainment to engage and unite your family or friends!
His entertainment and hosting skills are second to none. Overall his is goal is to make your wedding or birthday party significant. All in all nostalgic for your guests. Ensuring they talk of your event for a very long time!
Andy's magic at weddings will create excitement during the photo shoot or wedding breakfast. Other leading times to have Andy conjure with walk around magic include the evening reception and room resets.
MAGICIAN IN HEREFORDSHIRE BIRTHDAY PARTIES

Beautiful birthday party entertainment for the mind, body and soul!
In short magician Andy is a professional full time party entertainer.  He has years of experience. Some of it as a sleight of hand magician and trickster!  As a result he is very proficient at socialising and interacting with people.
This is important because he will be a representation of you in front of your Herefordshire family and friends.  Over the years as a full time magician in Hereford he has entertained at hundreds of parties.
His presentation skills as he performs are very engaging and witty. For instance he has a natural charm. In other words he connects well. This helps to sell and propel his magic.
Andy feels very privileged to attend every wedding or birthday party.  He is very passionate about his walk around magic. Andy will also work very hard to ensure his performance helps contribute to the success of your event.
MAGICIAN IN HEREFORDSHIRE HIRE FEE 

Andy has different deals for weddings and parties. Depending on the requirements for your wedding or event Andy will use his experience to suggest a competitively priced package to suit your wishes.
Simply get in touch by filling out the enquiry form. As a result Andy will present you with a swift quote. 
If you wish to proceed with your booking then he will take a deposit to secure your event.
MAGICIAN IN HEREFORDSHIRE WALK AROUND MAGIC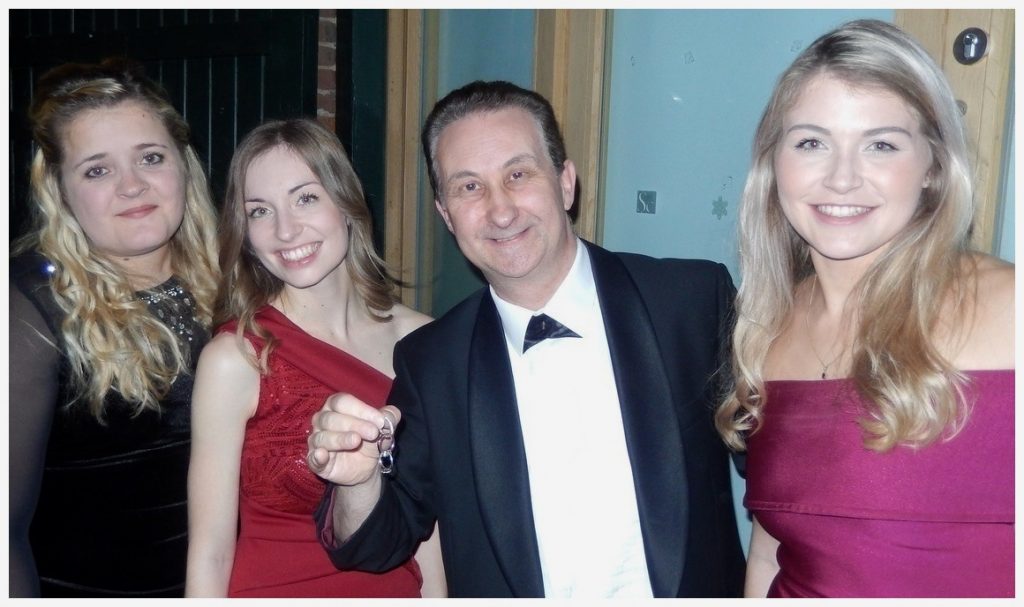 Three borrowed rings linked together. Powerful and unforgettable Close up magic Herefordshire
Andy's close up and walk around magic has been highly spoken of online by many of his clients.  Subsequently people have booked him for their weddings and parties.
Hundreds have reviewed his services as professional and reliable. In short they recommend his magic without hesitation.
By and large they describe his close up magic as stunning, inconceivable and out of this world! He has some of the most Facebook reviews for a close up wedding magician in the UK. 
MAGICIAN IN HEREFORDSHIRE & ROSS ON WYE TABLE TOP MAGIC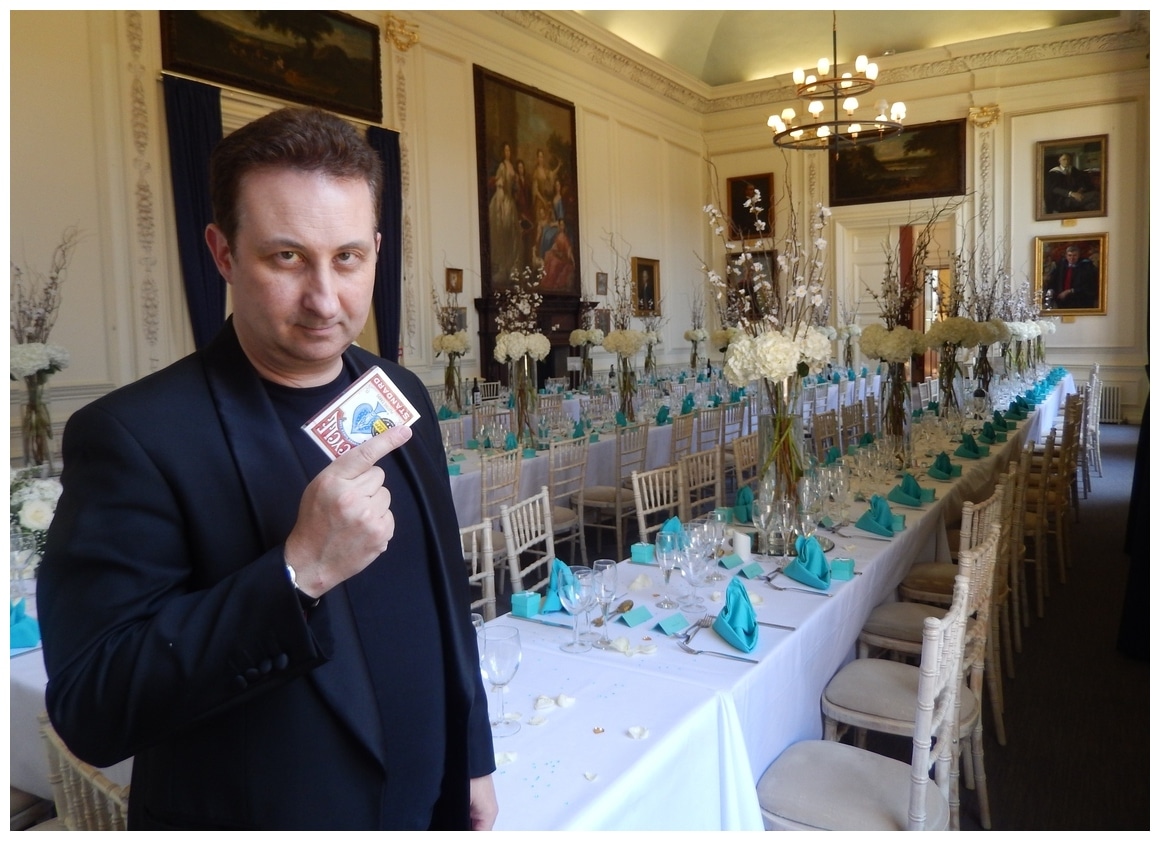 What a lovely chap! Andy will supply personal table top magic at your Herefordshire wedding or birthday party event!
Andy based in Gloucestershire and has performed in Hereford at many wedding venues.  He also performs around Ross-On-Wye, Leominster and Ledbury.
His close up magic is also significantly known and enjoyed on YouTube where his videos have accumulated a total of nearly six million views and counting! Some of his magic performance videos can be viewed here.
MAGICIAN IN HEREFORDSHIRE PERSONALITY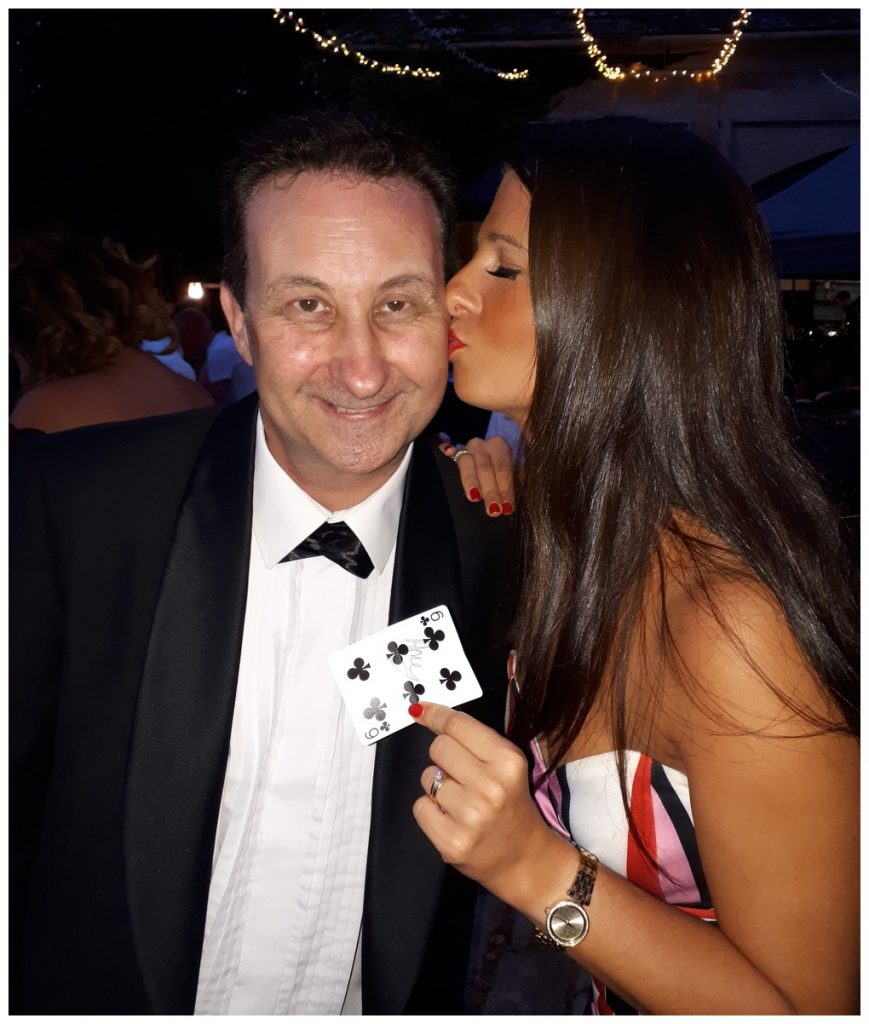 Andy is a very friendly and likeable entertainer around Herefordshire
Some of Andy's Hereford and Ross on Wye reviews describe him as personable and friendly.  His performing character is a natural extension of this. According to his reviews he comes across as playful, charming and engaging.
Your wedding or party will be in reliable and safe magical hands. This will leave you with peace of mind to focus on other cares and concerns for your event. 
MAGICIAN IN HEREFORDSHIRE CLOSE UP MAGIC

A skilled Herefordshire conjurer who will leave you wanting more
The main benefit of course will be the tremendous atmosphere his close up magic and personality will generate for your guests for your wedding or birthday party event.
However, the spin off advantages will also include having an experienced host to meet and greet your guest. To welcome them and make them feel relaxed.  Magician Andy will also act as an "ice-breaker" on behalf of your family and friends.
Plus, he will be able to cover any of the quieter moments of your event and keep the atmosphere from declining. By and large Andy's act is also very pliant and versatile making him virtually self-sufficient.
MAGICIAN HIRE TIPS HEREFORD / LEDBURY / ROSS ON WYE

Weddings are one of the most important days of your life so they say. For this reason you should always hire the best.
Make sure you a hiring a full time professional who is insured and has PLI.
Get genuine testimonials and reviews from trusted sources.
Check out their promotional videos. A true professional will have many to display and show off their skills to potential clients.
Look for lots of media performance pictures on their Facebook page.
In fact ask to meet them in person if possible.
SURPRISE PARTY MAGICIAN IN HEREFORD

MAGICIAN IN HEREFORDSHIRE CARD TRICK MAGIC

Overall Herefordshire magician Andy best-loved magic trick is generally his latest creation. This year he has developed and enhanced a famous trick known in card magic known as The Haunted Deck.
Andy first started to perform this effect for Halloween parties. However this card trick proved to be such a huge hit it is now one of his main stream effects for Herefordshire weddings and birthday party performances.
To begin with a person is asked to merely think of any playing card in their mind. The pack of cards is placed on the floor right next to the spectators. Andy then tells the spectator to think of their card and watch the deck.
The pack then eerily cuts itself to their thought of card! – Strong and powerful magic for every wedding and party. The customer is king!
MAGICIAN IN HEREFORDSHIRE CHARITY EVENTS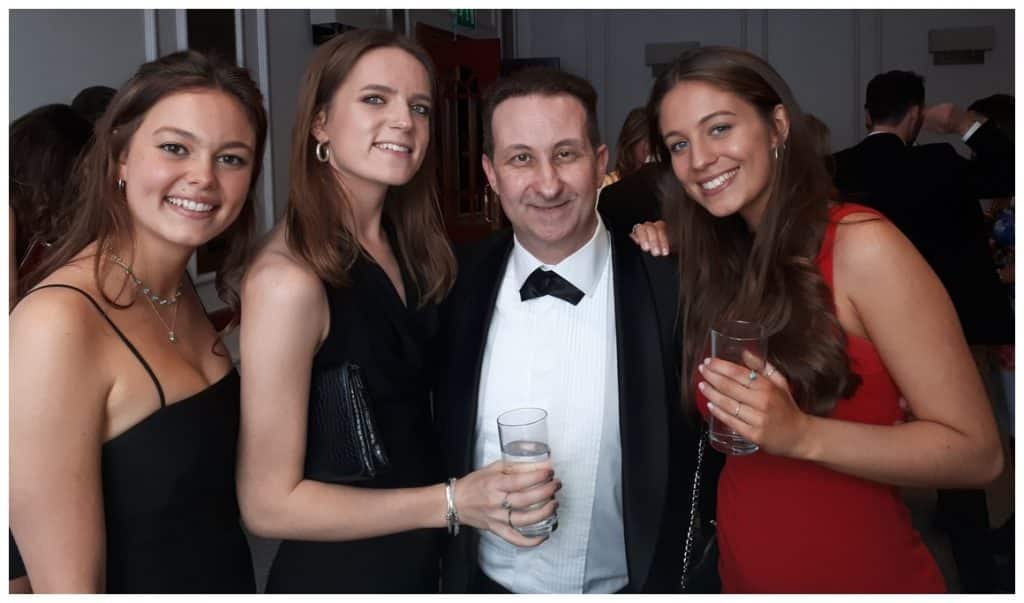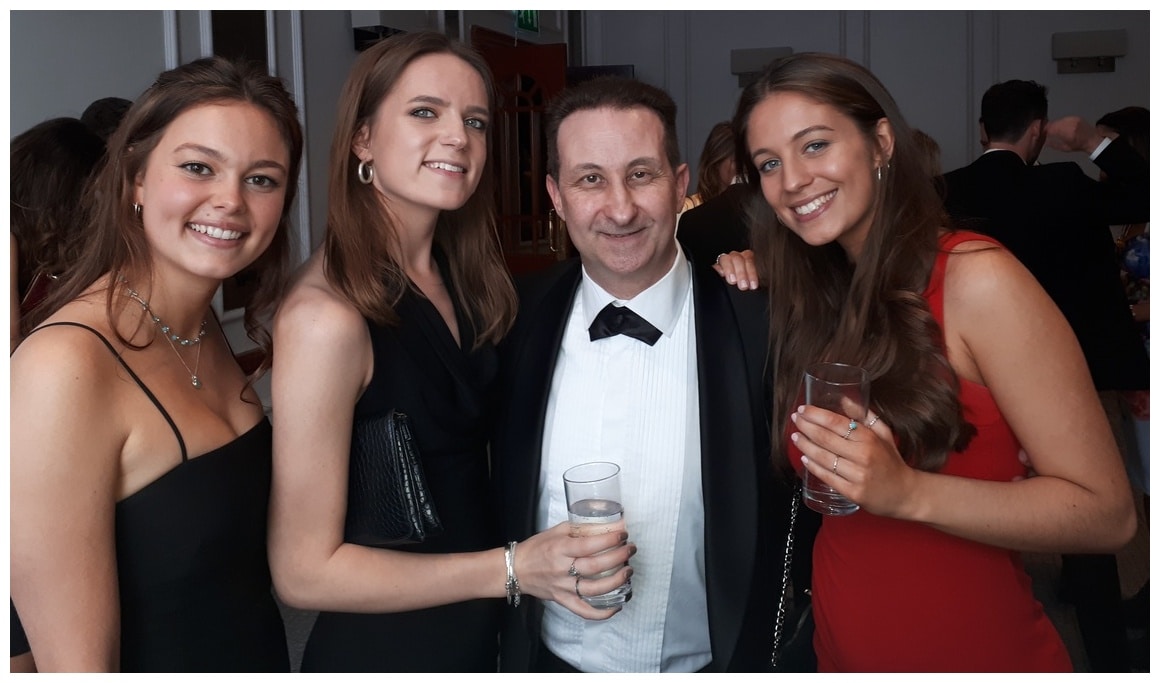 Magic that is a pure pleasure for your Hertfordshire charity event!
You will certainly want your Hereford charity event to raise some money for your cause! In order to help do this you will need your guests in a relaxed and happy manner!
Let Herefordshire Trickster Andy entertain your attendees with his extensive walk about magic collection of tricks!
As Andy's magic builds up a crowd get ready to hear your guests laugh and clap as they watch magic with cards, money and finger rings! Plus if they can handle it an interlude of exception mind reading demonstrations!
MAGICIAN HEREFORD QUESTIONS AND ANSWERS

DO YOU HAVE ANY FIVE STAR REVIEWS OR RECOMMENDATIONS?
As a matter of fact Andy does. Quite a lot in fact! These can be found on his website. Andy also has over five million views for his magic on YouTube.
HOW MUCH IS YOUR FEE TO HIRE YOU AS A MAGICIAN?
Andy is based just outside of Herefordshire. His fees are competitive for an act that is full of value. Get in touch for your fast and complimentary quote.
DO YOU CHARGE AN AGENCY FEE?
No. By booking Andy direct and not through an agency you can save 20% – 30%