MAGICIAN IN KENT, CANTERBURY, MAIDSTONE & WHITSTABLE


Professional magician available for weddings, parties and events in Whitstable, Sittingbourne, Canterbury, Maidstone, Margate, Gillingham, Ramsgate and the rest of Kent.

MAGICIAN KENT
Professional wedding and birthday party magician for hire Kent
Entertainment for events that you can book with trust and confidence
Former S.A.M.S. Champion of Table Top & Close up Magic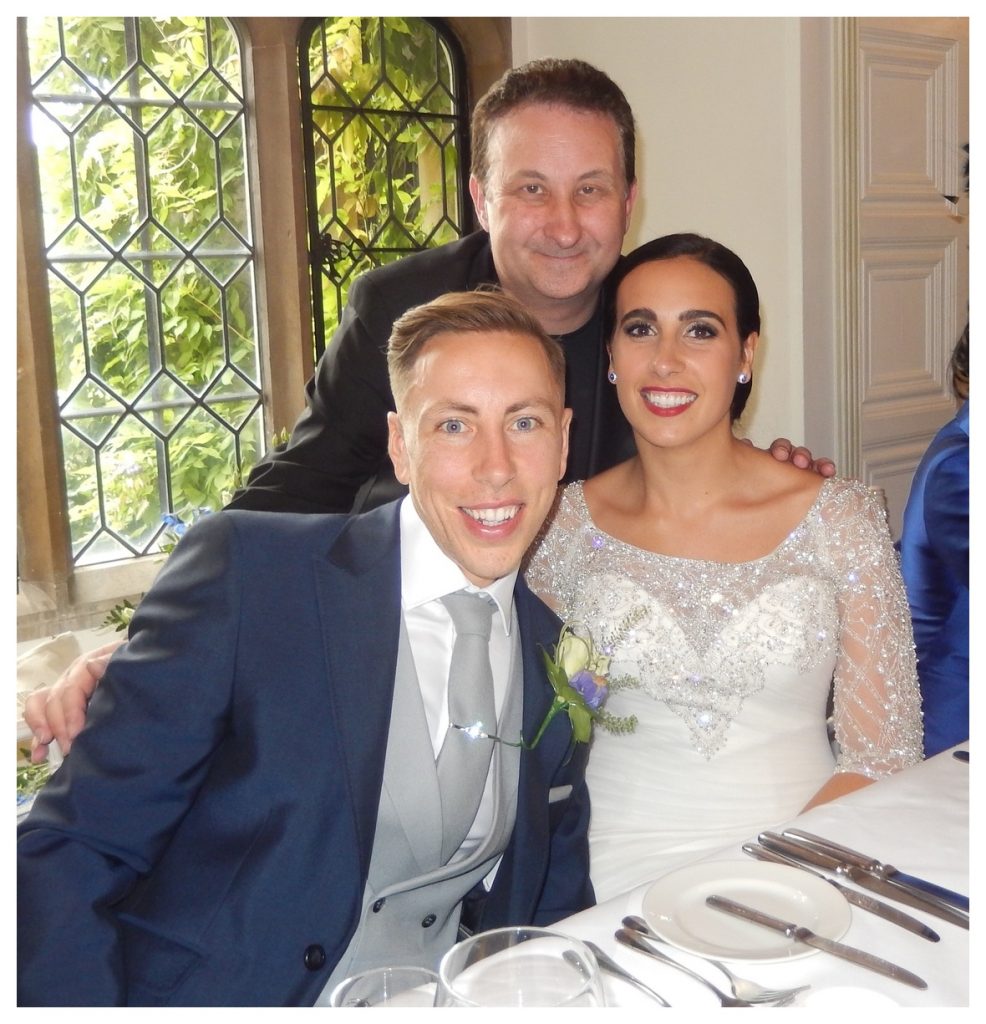 Personalise your Kent wedding or birthday party!
Powerful and indulging close up magic to entertain and consolidate!
MAGICIAN IN KENT
YOUTUBE CHANNEL VIEWS 5,510,534
Trickster Andy specialises in visual eye popping magic! Imagine how entertainment like this can enhance your event!
MAGICIAN IN KENT WEDDING HIRE

Card and Bottle Illusion. Hire Andy and let your Kent wedding party experience the absolute impossible.
Wedding magician Andy Field will wow your Kent guest! This is the number one reason magician Andy performs magic at weddings!
He wants nothing more than to amaze your Kent wedding guests and fuse them together even stronger for your special day! Make your wedding day unforgettable by giving them V.I.P. treatment with Andy's close up magic!
Bring your Kent drinks receptions, photo calls and wedding breakfast alive with a strong atmospheric energy.
Feel the magic light up the room as your guests laugh, clap and enjoy Andy's wedding walk about magic!
Andy's sleight of hand is also available for weddings around Maidstone and Whiststable.
MAGICIAN IN MAIDSTONE & WHITSTABLE WEDDING HIRE

Close up magic that defies all explanations!
Need a professional wedding magician? One who is reliable and personable? A showman who performs powerful and exciting close up magic?
Over 400 weddings
20 years experience
Over 5 million YouTube channel views
Former S.A.M.S. Table Top Magic Champion
B.B.C. "Hustle" drama 
Let's do it!
MAGICIAN IN KENT BIRTHDAY PARTIES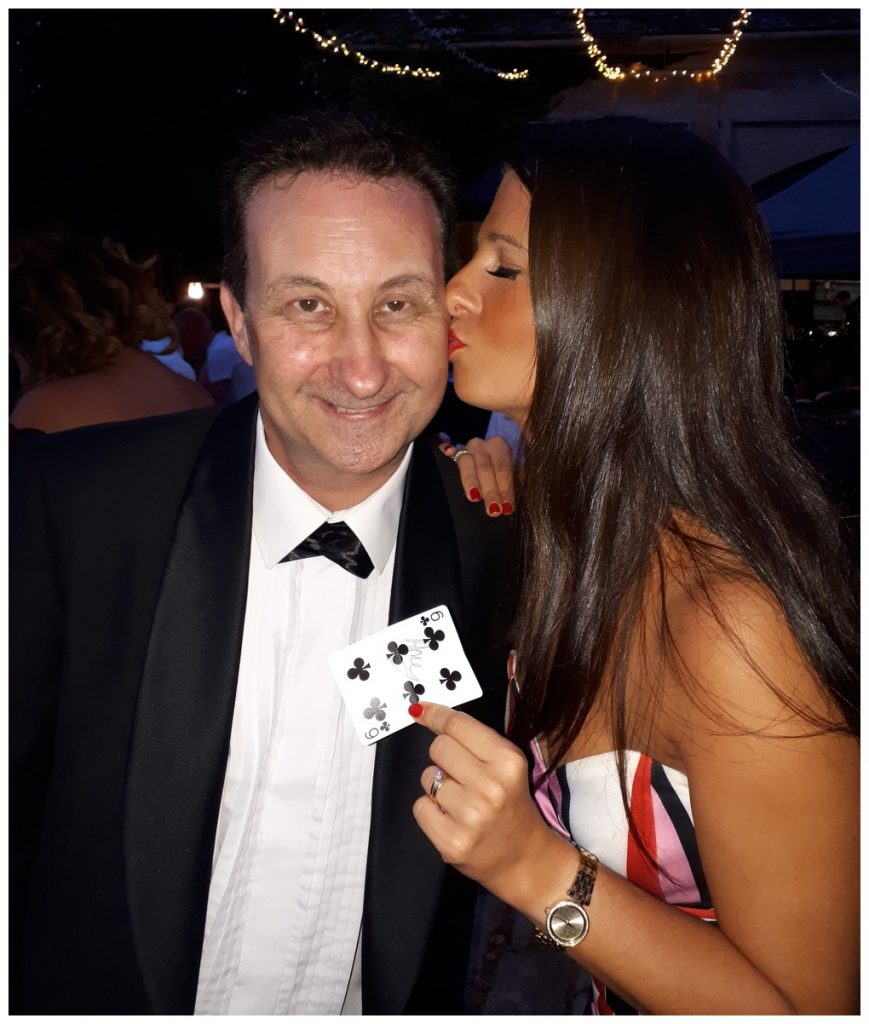 Strong magic combined with an amiable personality make Andy an approved Kent birthday party magician!
As a former S.A.M.S. Sleight of Hand Magic Champion illusionist Andy has all the skills, experience and expertise required to pack a punch at your wedding or birthday party.
Everything that you could need from a birthday party magician plus a little extra! He has performed in and around Kent, Maidstone and Whitstable on many occasions.
Common consent from his online reviews say that his sleight of hand magic is fresh, upbeat, modern and totally unreal!
To say nothing of his five million YouTube views and many years of experience. Be reassured magician Andy will supply your Kent wedding or party with outstanding dexterous finger-tip magic!
MAGICIAN IN KENT BIRTHDAY PARTY REVIEWS

Reviews for any business are essential these days. It is important to give a client confidence when they are seeking a product. For a wedding or anniversary party event it is twice as important!
Magician Andy's Facebook reviews from all over the UK as well as from clients based in Kent.
Andy's magic has been described as professional, slick, and exceptional.  His presentations have been reviewed and witty, engaging and profoundly entertaining.
During the last twelve months his Facebook page has been reviewed over one hundred and ten times.
MAGICIAN IN KENT TABLE TOP / WALK ABOUT MAGIC

Kent close up magician Andy Field has a bag of perfect party tricks up his sleeve to entertain with!
The more skilfully a magician's illusions are executed and the more entertaining they are presented then the more of a powerful impact they will have upon your guests.
This ultimately means the more your relatives and friends will enjoy your Kent wedding or birthday party even more!
Creating a wonderful magical atmosphere will allow your VIP guests to relax and unwind and make your event never to be forgotten.
Andy has twice been a S.A.M.S. Champion of Table Top Magic. This is the same as walk around magic but just presented using a table.
MAGICIAN IN KENT WEDDINGS & BIRTHDAYS

Kent Magician Andy has many years of experience as a professional wedding and party magician. Many of his illusions are original and bespoke.  He does not miss a trick!
Conjurer Andy is professional, competent, reliable and extremely good at interacting and socialising with people.
He has a calming and friendly aura which will make your wedding or party guests feel warm and welcome. He completely playful too!
MAGICIAN IN KENT HIRE FEE

One important consideration when hiring Andy is that you are not paying for his travel or the length of his performance. These are minimal and not relevant.
You are paying for his skill, expertise and showmanship qualities. Then there additional service advantages such as his knowledge, advise, reliability, experience and professionalism.
A great magician is not cheap, but a cheap magician is not great!
Contact them here. Lisa or Andy will be extremely pleased to help you with your event enquiry.
MAGICIAN IN KENT CORPORATE ENTERTAINER

Welcomed corporate entertainment in Kent, Maidstone and Whitstable
Andy's close up magic will work beautifully with your Kent corporate night. Your important business contacts, work colleagues or friends will experience unexplainable mind reading and mentalism.
Table top illusions and nimble-fingered close up magic using money, playing cards and even Polo mints! Andy will use anything and everything to conjure with!
The audience will be right next to Andy. Physically close enough to touch him yet untouchable to mentally figure out!
Interactive and beautifully presented sleight of hand that will draw much applause and create a lot of discussion to try and figure out!
MAGICIAN IN KENT CLOSE UP MAGIC

Original and poignant close up walk around magic for events in Kent
This is magic that is right up close to the spectators when performed. They are virtually within an arm -reach of the magic!
This is an extremely popular branch of the craft of magic for this very reason. The magic is so close that it can even happen in the spectators hands!
Kent wedding magician Andy creates much of his own magic illusions. He uses very familiar items such as coins, bills, phones and borrowed rings.
MAGICIAN IN KENT PERFORMANCE SLOTS

Andy is going to perform for your friends and relatives and knock their socks off! This is certain!
However, because he is so flexible he can entertain at any juncture of your Kent wedding or anniversary party.
You may need an "Ice Breaker" at the start of your anniversary party to stimulate conversations.
How about during your drinks reception at your wedding? Amid the room changes or perhaps in between the food servings during the wedding breakfast are other very popular performance slots.
Keep the energy high during your Kent wedding or VIP party and your event will be the success you want it to be.
HOW LONG WILL KENT MAGICIAN ANDY PERFORM

Quality over quantity; Andy cares greatly for your Kent event. He will use his experience to judge how long to perform for each group of people he visits.
Seated or standing he will visit them and perform an excellent interlude of magic for them pitched for just the right amount of time. Blow their minds and then move along to the next group!
Generally give or take around one hundred minutes will suffice for most weddings and Kent birthday party events.
MAGICIAN IN KENT ANDY'S PERSONALITY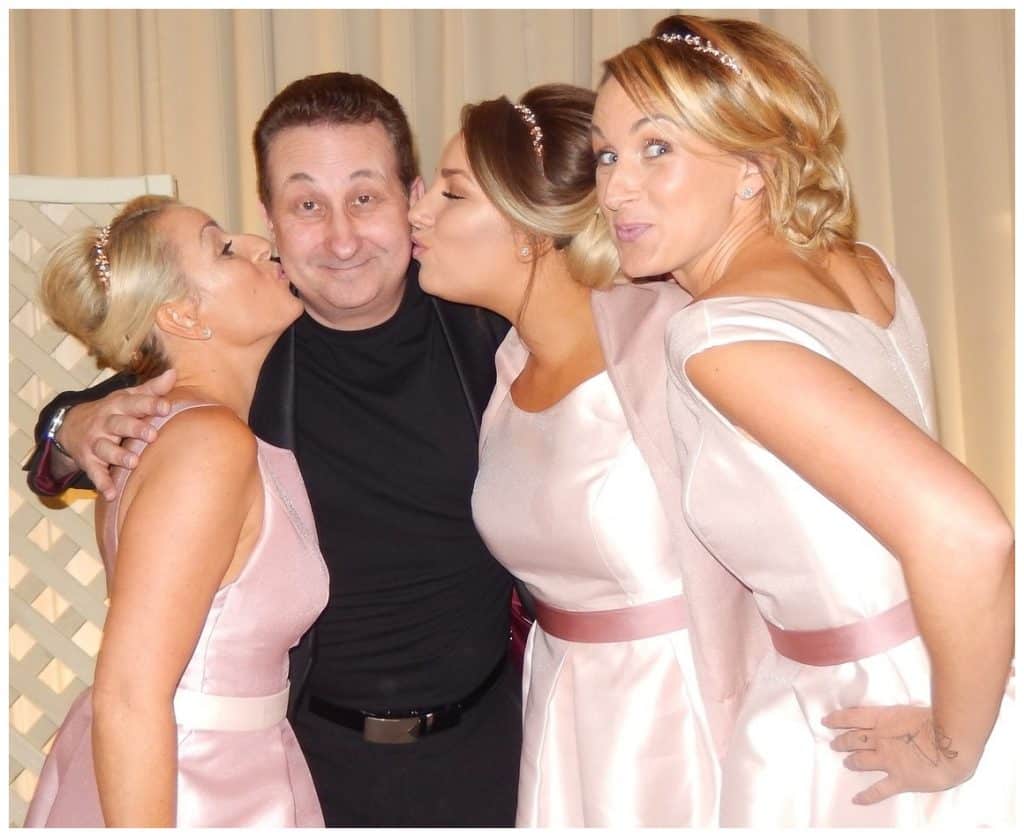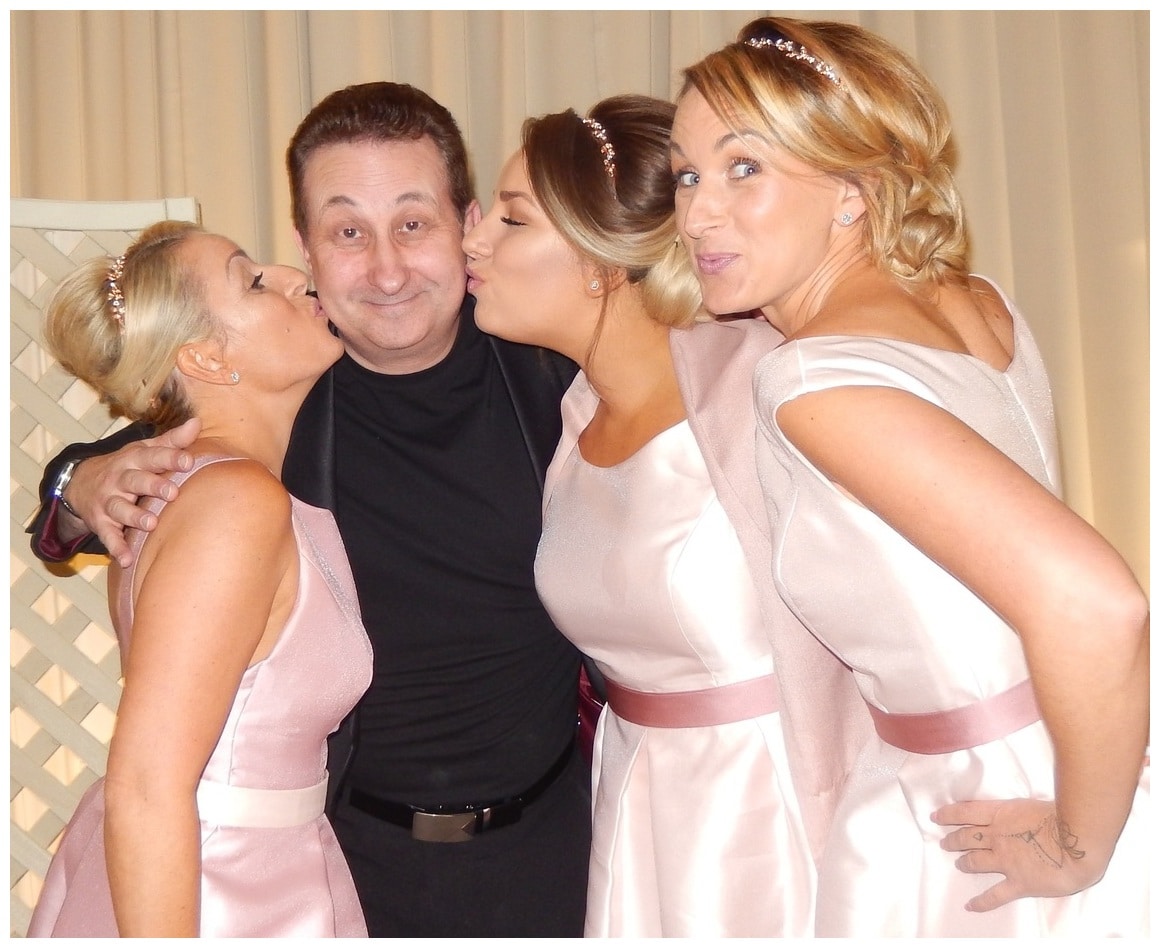 A terrific crowd pleaser! Strong magic that is beautifully presented to entertain. All at a competitive rate. What more could you ask for?
To present close up magic remarkably well and have people want to listen and watch is a required skill all in itself. Andy's Facebook reviews reflect upon him being warm, cordial and gregarious.
Kent magician Andy has spent many years perfecting all aspects of his act and this is very apparent when you watch him perform.
Your Kent guests will find Andy relaxing and friendly and will find themselves opening up to him.
Their time with him will be emotionally rewarding and well spent. Hiring magician Andy for your Kent wedding or your VIP corporate event will be rewarded many times over.
If you have no atmosphere then you have no party. However, if you have a great atmosphere then the rest is history!
MAGIC TEACHER IN KENT / TUTOR / LEARN MAGIC

Have you ever considered that it would be like to actually take the plunge and learn sleight of hand? 
If this is something you have considered doing for a long time then check out Andy's tuition page for more details.
MAGICIAN IN KENT CHARITY EVENTS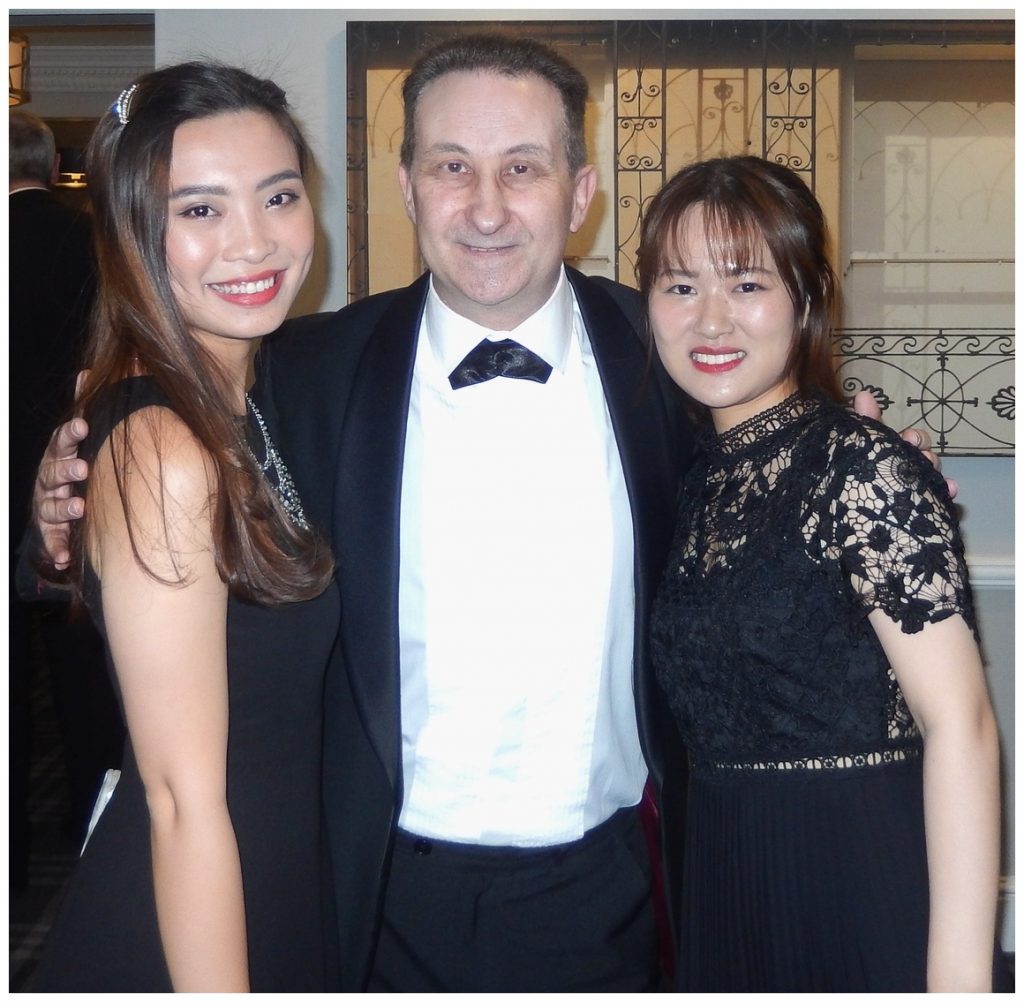 Magic that is powerfully entertaining blended together with pure showmanship!
Illusionist Andy has perfected his magical skills over many years. This now enables him to perform powerful magic and combine it with pure showmanship. 
A top flight professional entertainer who has the skills and knowledge to give your Kent charity or fundraising event the edge!
His manner is comical and playful. Yet at the same time relaxing and confident. He is a popular magician who wants nothing more that to give your guests a fabulous time.
If you need close up magic for your next Kent charity event then Andy's sleight of hand magic must be definitely considered!
MAGICIAN IN KENT CHRISTMAS PARTY MAGICIAN

Magician in Kent Andy Field for Christmas parties!
With Andy's magic knowledge and experience he can add real value to your Kent Christmas party celebrations.
Whatever happens do not blink! You are about to witness some very entertaining and powerful sleight of hand!
As a host your worries about keep people happy will disappear. No more lull moment or awkward silences. The perfect solution to creating an invigorating party atmosphere!