MAGICIAN IN SHEFFIELD FOR WEDDINGS, PARTIES & OTHER EVENTS


Professional magician in Sheffield Andy Field is available for weddings, parties and other events in the city

SHEFFIELD MAGICIAN 
5,511,544 YOUTUBE CHANNEL VIEWS
Sheffield wedding magician Andy Field will even perform magic with polo mints!
MAGICIAN IN SHEFFIELD WEDDING HIRE

Incredible magic at your Sheffield wedding. A signed card pushed into a solid bottle!
Sheffield wedding magician Andy Field is going to make your guests blink and think! His walk around magic will have the thinkers at your Sheffield wedding party holding their arms up in the air in delight at his sleight of hand!
One thing is guaranteed. All your family and friends are going to be well and truly entertained! Let Andy work his magic on your magic day!
Your friends and relatives may well have travelling far and wide to reach you. Make your Sheffield wedding memorable for them!
Hire wedding entertainer Andy for your Sheffield wedding drinks reception, wedding breakfast or evening reception.
MAGICIAN IN SHEFFIELD WEDDING MAGIC

Sheffield wedding magician Andy Field performs highly spirited magic!
You will find that one of the slower parts of your Sheffield wedding are when you are whisked away to have your wedding pictures taken. Both families are then left to mill about.
Andy's genial personality and wedding magic will have everyone laughing and relaxed! Shrieks of laughter and gasps of amazement will soon break the ice and stimulate conversation. The atmosphere will build even more!
As soon as you are available Andy will perform a private close up magic performance for the Bride and Groom. You will not miss the magic that your friends will talk about!
He can perform either walking around or visiting your guests at their table giving them a stunning interlude of card tricks and close up magic!  Prepare to be amazed!
MAGICIAN IN SHEFFIELD BIRTHDAY PARTY HIRE

Sheffield birthday party magician Andy Field. No cause for complaint!
Trickster Andy has a big advantage over many other Sheffield birthday party supplier acts. He needs very little performing space. 
Literally the spot he stands up in will work nicely. This means he is able to move around and relocate with your guests instantly.
This enables him to perform at virtually at any given area of your Sheffield birthday party venue. Especially when your guests may encounter a little lull.
MAGICIAN IN SHEFFIELD BIRTHDAY PARTY ENTERTAINMENT

Delicious close up magic from Sheffield birthday party magician Andy Field!
From one person to a large group of people Andy will be a grand hit. His Sheffield mix and mingle magic is rich and rewarding.
Let him dazzle your guests during the arrival drinks. Or at any other time you feel would suit your plans.  Your Manchester birthday party may never recover from Andy's sleight of hand magic!
Let him be your magical host. Have Andy amaze your guests and make them laugh at the same time! Two birds with one stone!
MAGICIAN IN SHEFFIELD CLOSE UP MAGIC

Andrea is close and she is magic. This must be close up magic in Sheffield!
Your Sheffield wedding or birthday party is very special.  Illusionist Andy has years of experience as a Sheffield wedding and birthday party entertainer.
His frequent Facebook reviews highly recommend Andy. They describe him as friendly, entertaining and of course able to provide formidable sleight of hand!  He has impeccable manners and social etiquette.
MAGICIAN IN SHEFFIELD TABLE TOP MAGIC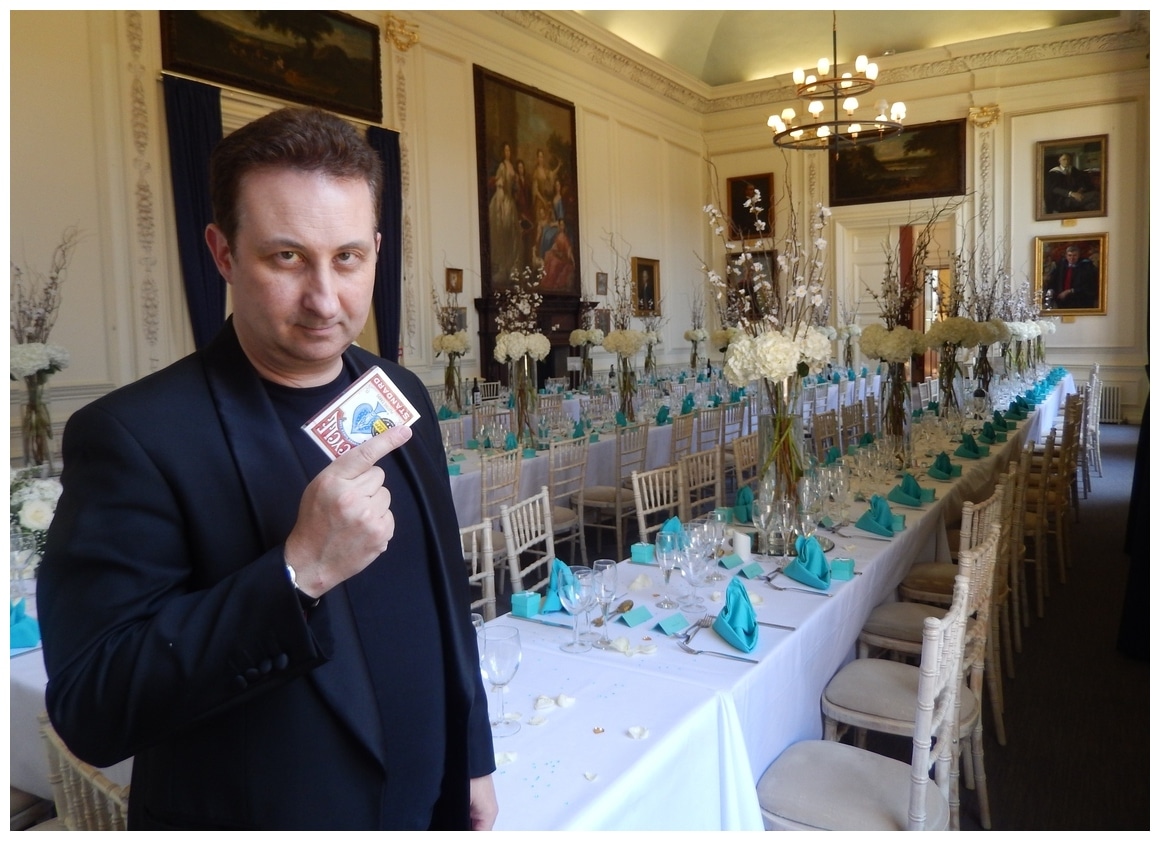 Sheffield table top magician Andy Field has a few tricks up his sleeves!
From your initial free enquiry right through to the finale of his performance you will find Andy very easy to work with.  Your Manchester wedding or Manchester birthday party will be in safe magic fingers.
Andy has been a former S.A.M.S. Table Top Champion. If you need to seriously entertain and amaze your friends then his magic must be experienced!
His magician Facebook reviews can be found here. It is highly recommended you check him out!
 MAGICIAN IN SHEFFIELD SLEIGHT OF HAND CARD TRICKS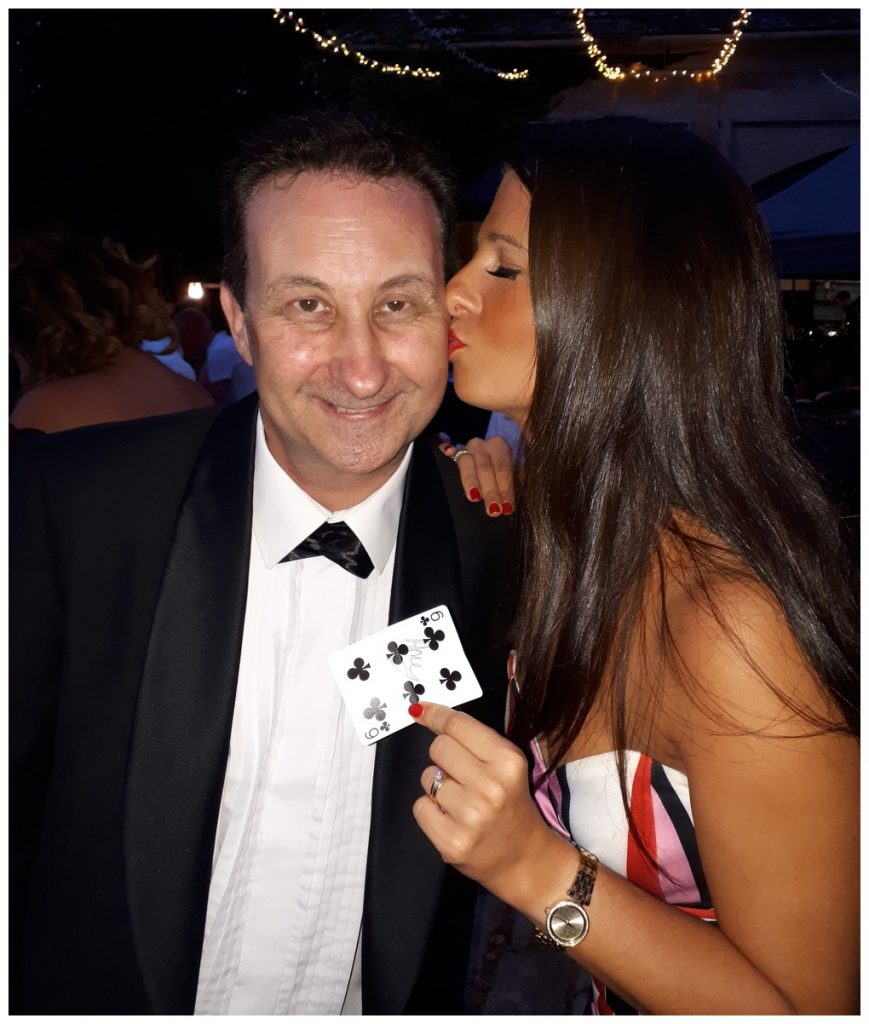 Mysterious card trick magic for the ladies!
Andy is a gifted manipulator of playing cards and other small household objects.  He specializes in a branch of magic know as table top magic and close up magic.
He gives presentations to small groups of people at Sheffield weddings and parties. They can either be seat or mill around.
Using the skill of hands combined with thousands of hours of practice he performs miracles. He uses coins, paper money, phones and rope. He also creates the illusion and impression of being able to read minds!
MAGICIAN IN SHEFFIELD HIRE / PRICES

Andy would be incredibly honoured to perform magic at your event! Naturally, you will want to know his costs before you engage him!
Hiring Andy will be an investment for your event. He will use his knowledge and experience to ensure your Sheffield wedding or birthday party is a hit! Making you look excellent in the process in a given!
There are certain factors that can influence the quote you will receive. In order for Andy to give you the best price he can then please get in touch and discuss your event.
This will also give magician Andy the chance to make a few helpful arrangement suggestions for your event.
MAGICIAN IN SHEFFIELD CORPORATE HIRE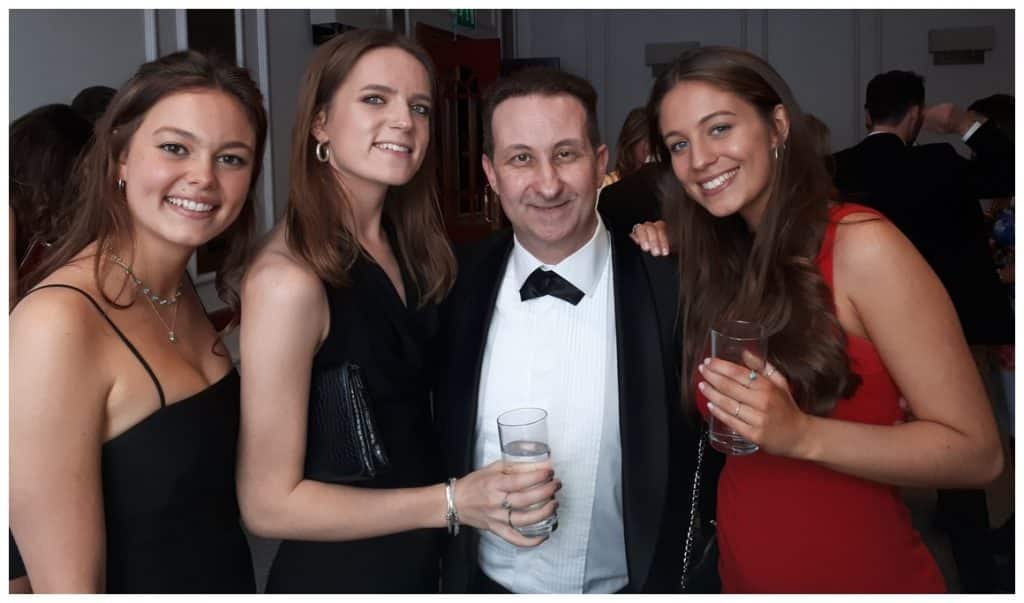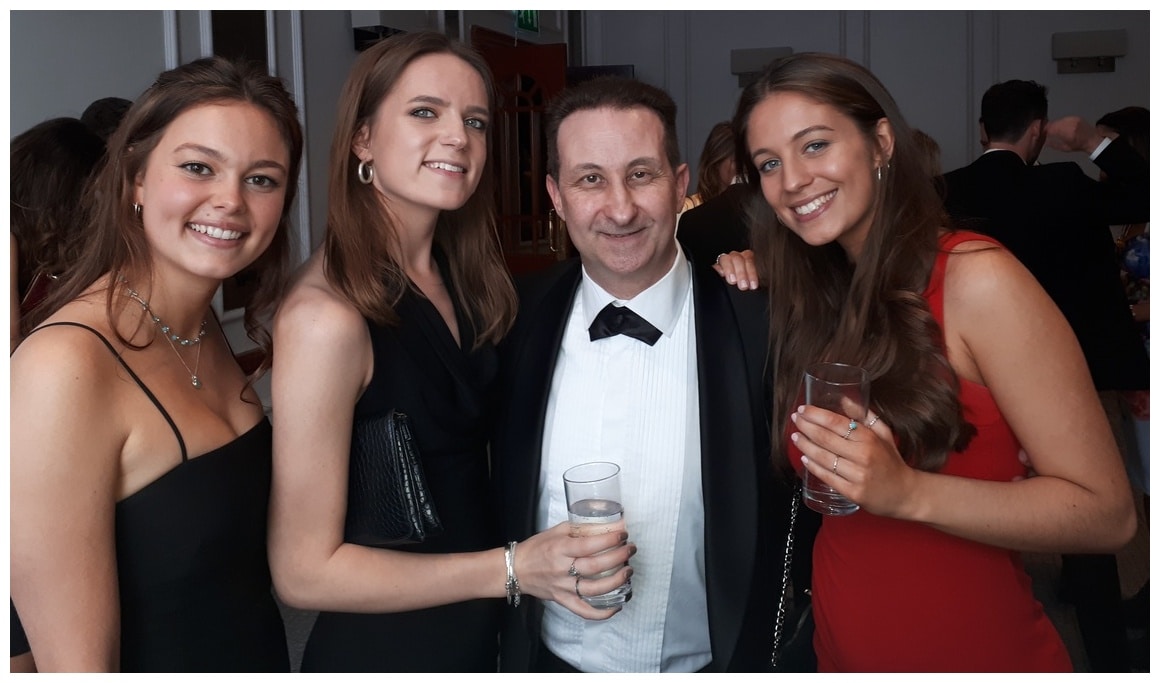 Sheffield charity event magician Andy for your corporate evening!
Andy is frequently asked to supply his close up magician outside of Sheffield for corporate events.
Companies choose Andy to entertain because they know his magic is outstanding. They also know he will not say or do anything to cause embarrassment to a company name or CEO.
Sheffield conjurer Andy will supply fast moving close up magic. An absolute joy for your guests to remember and talk of about long into the future!
MAGICIAN IN SHEFFIELD CHARITY FUNDRAISING EVENTS

Sheffield magician Andy Field for your charity event!
Close up magic is a remarkable way to induce laughter and pleasure at your Sheffield charity event.
Trickster Andy will mix and mingle creating applause and laughter with his sleight of hand illusions.
Mix and mingle magic is a great way to give your guests a time out from reality. To enter a world of fun and fantasy!
MAGICIAN IN SHEFFIELD MAGIC TUITION / LESSONS / TEACHER

Sheffield magic lessons. Private one to one magic tuition.
Have you ever considered learning magic so you can impress your friends? Maybe you want to increase your confidence and social skills?
Overall Sheffield magician Andy Field can help you do all this plus more. To seek more detailed information please visit his tuition page.
MAGICIAN IN SHEFFIELD CHRISTMAS PARTY'S

Compliment your Sheffield Christmas party with Andy's close up magic!
Planning a large Christmas party can be stressful. Especially if you are doing a large amount of the arranging yourself.
Hiring Andy will allow you some room to breathe. It will allow you to focus on other parts of your evening because you will know that your guests are being entertained.
Reduce party stress with lots of early preparation and advanced planning.