MAGICIAN IN HAVERFORDWEST, TENBY, PEMBROKE & PEMBROKESHIRE


Professional magician available for weddings, parties and events in Haverfordwest, Tenby, Pembroke & Pembrokeshire.

Magician in Pembrokeshire For Weddings
Book Pembrokeshire magician Andy Field
The former S.A.M.S. Close up Magic Champion will grace your wedding or birthday party with exciting walk around magic!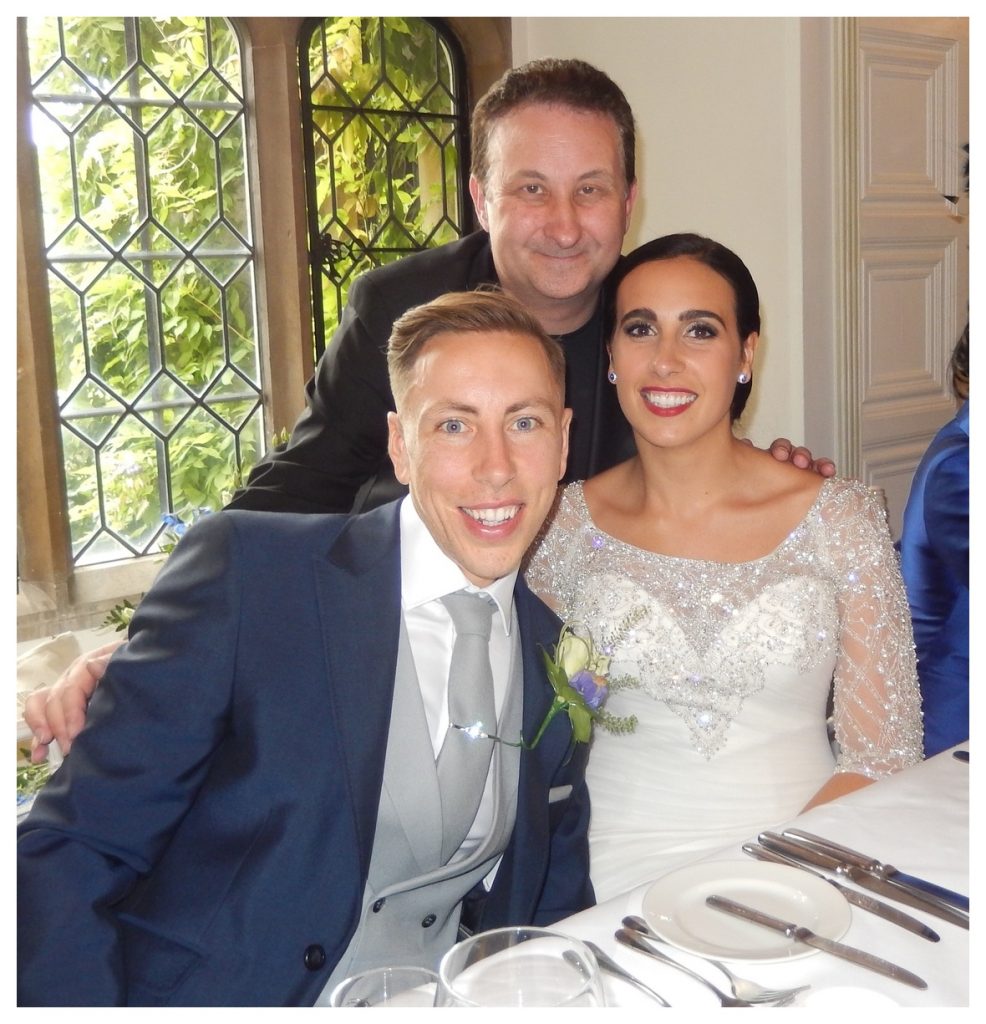 Riveting and addictive sleight of hand wedding entertainment!
Hire Andy to entertain for your important function. The rest will be history!
MAGICIAN IN PEMBROKESHIRE
YOUTUBE HITS 5,509,861
When it comes to making money magically nobody does it better!
MAGICIAN IN PEMBROKSHIRE FOR WEDDINGS AND PARTIES

His own original magic. Andy pushes a signed playing card into a solid bottle
Professional Pembrokshire magician Andy Field is a full time wedding entertainer. His mission is to present excellent magic illusions to wow your wedding party guests!
It is important that you chose atmospheric creating entertainment for your big day. This is what people will remember and talk about in the future.
Powerful close up magic which is beautifully presented is just perfect weddings entertainment. Andy's magic is flexible, exciting and adaptable.
Drink receptions, wedding breakfast, room changes and evening receptions can all recharged with his engaging trickery. There is no better ice breaker!
Magic for your wedding photo shoot guests is also a fantastic opportunity to keep your wedding party happy. Specifically you are both away getting your all important wedding pictures.
MAGICIAN IN HEVERFORDWEST, TENBY & PEMBROKE BIRTHDAY PARTY HIRE

Explosive close up magic for birthday parties in Pembrokeshire
Overall close up magic is perfect for birthday parties. Andy can mix and mingle just like a normal guest. He can therefore be a terrific surprise and addition for your birthday celebrations.
He can give the energy of your party a helpful start. When people arrive and meet up for the first time you will find this an excellent ice breaker.
Pembrokshire conjurer Andy is excellent at mixing and socialising. He will soon have your party guests laughing. Plus totally amazed with his sleight of hand magic. 
Strong magic interlaced with pure showmanship. There will be no chance of any lull moments ruining your hard work and party planning!
MAGICIAN IN PEMBROKSHIRE CLOSE UP MAGIC

Pembrokeshire close up magician Andy Field. Your imagination is his play area!
Wedding and party illusionist Andy Field has spent thousands of hours over the years learning to manipulate objects. He has attended hundreds of events and learnt how to present his act. In a word experience!
Subsequently he can bend the laws of physics to suit his will. Or at least appear to! He conjurers with playing cards, bank bills, finger rings, car keys, dice and rope to name just a few objects.
As if this was not enough he also performs telepathy and mind reading. By and large if magic were real then this is what it would look like!
MAGICIAN IN PEMBROKESHIRE & TENBY FEES & COSTINGS 

Magician Andy's performance fee in and around Pembrokeshire and Haverfordwest will vary. The reason for this is because people have different requirements and Andy want to provide the best quote possible. Plus the best package possible.
Please fill out our enquiry form and we give you an email response with a quote along with other helpful details.
MAGICIAN IN PEMBROKESHIRE AND HAVERFORDWEST TABLE TOP MAGIC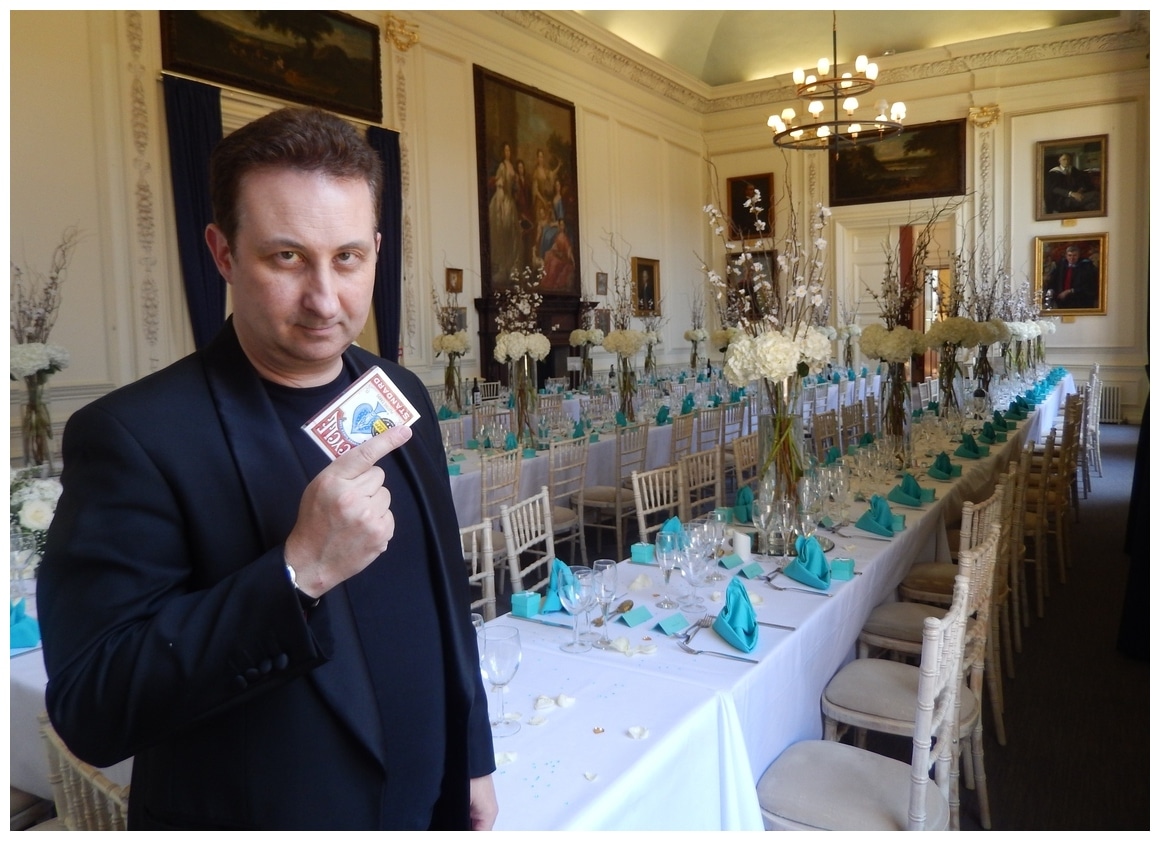 Pembroke illusionist Andy Field. Sleight of hand magic to fool you badly!
All the wedding and birthday party walk around magicians in Haverfordwest will tell you how good they are. Even the table top magicians.
The problem with this is that self praise does not count. To ensure you secure magician who is slick and entertaining then look for substantial reviews. Andy has a lot on his Facebook Page!
If you are looking for an experienced and gifted showman the Andy is the wedding and party entertainer for you! His magic is eye widening and every sleight of hand trick is compelling.
Playing cards obey his commands. Coins and money respond to his magic touches! He can even tell you the name of your first love if you wish to encounter your magic on a more personal level!
MAGICIAN IN PEMBROKESHIRE CORPORATE HIRE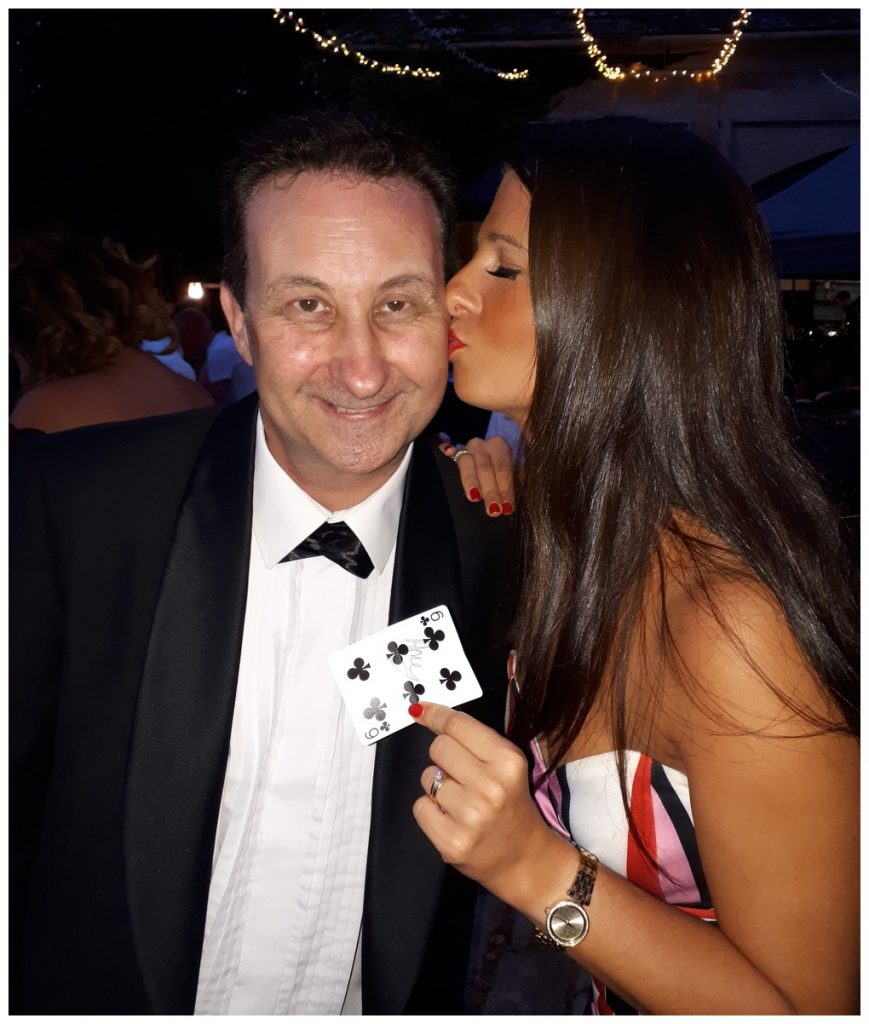 Pembrokeshire conjurer Andy Field has an amiable personality
Great Scott! Your highly important corporate event is around the corner! You need a corporate entertainer in Pembrokeshire to greatly impress your VIP guests!
The atmosphere for your corporate dinner or awards night will be greatly amplified with Andy's walk around and sleight of hand illusions. 
Mind reading and telepathic magic to coincide with his sleigh of hand magic. Pembroke magician Andy has performed all over the UK and has much experience. 
The key word is experience. No matter how good a magicians tricks are they can only be sol to his audience with charm and personality. Made believable with experience and showmanship.
Let Andy's magic create an exciting overtone mixed with spirit and excitement for your next corporate event.
REVIEWS MAGICIAN TENBY PEMBROKESHIRE AND MILFORDHAVEN

Professional full time Magician in Pembrokeshire Andy Field has a vast amount of experience. He also has a varied repertoire of close up magical illusions to give his audience a flavour of variety.
He will certainly keep you wedding or birthday party guests well and truly entertained from beginning to end!
Andy's online reviews come from all over the UK. They are given to him from people who he has entertained and greatly impressed with his magic. or to put it another way they are genuine and can be trusted.
MAGIC LESSONS TUITION TEACHER PEMBROKE

One of the many benefits of learning sleight of hand is the wonderful buzz the performer feels when he entertains. It is also a great hobby in which to meet people and build you confidence and self esteem. Find out more here.
MAGICIAN IN PEMBROKESHIRE CHARITY EVENTS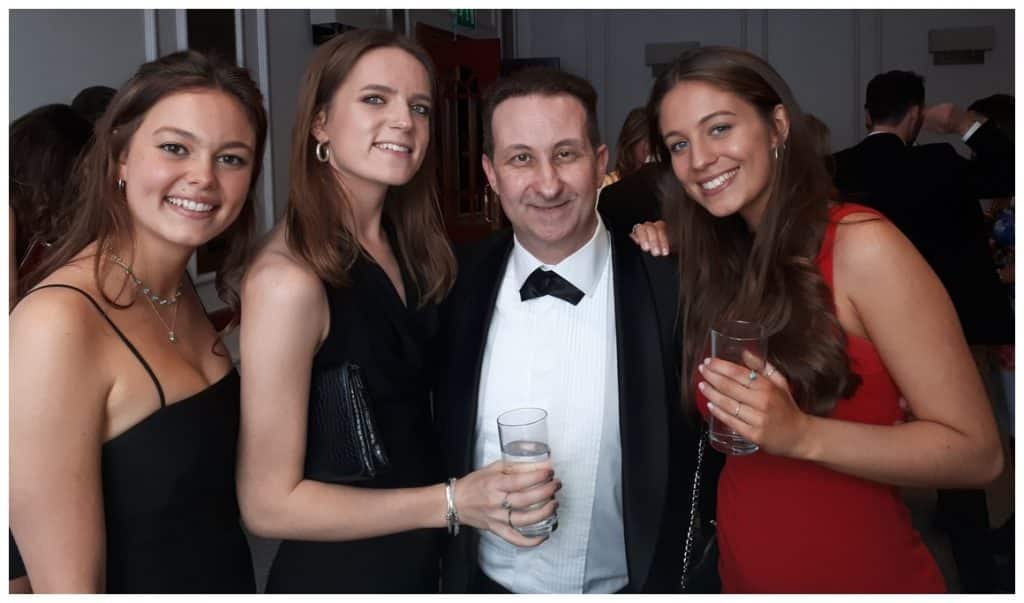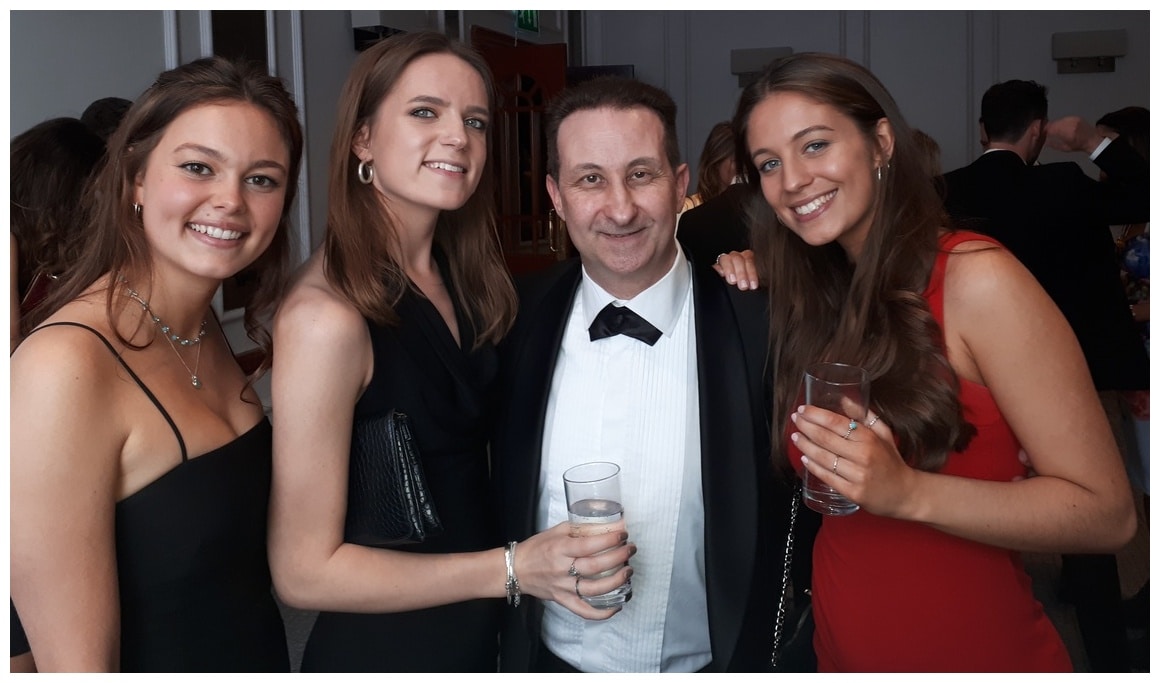 Popular and first rate entertainment for your Pembrokeshire charity event!
A lot of charity events get let down at the last minute. Their free entertainment has suddenly been offered a paid booking and so off they go!
If only your event could engage a reliable and professional close up magic at a competitive rate. Actually you can!
Pembrokeshire Trickster Andy is always on hand to discuss your charity or fundraising events. Please do not be shy!
Get in touch and see how his knowledge and experience can help your event. Possibly more that you could even realise!