CLOSE UP & WEDDING MAGICIAN IN IPSWICH & FELIXSTOWE


Professional magician available for weddings, parties and events in Chichester, Worthing, Crawley, Bexhill on Sea, East Grinstead. Midhurst, Bognor Regis, Havant and Waterloo and the rest of West Sussex.

Need to see unbelievable card tricks magic? Check this out!
MAGICIAN WEST SUSSEX WEDDING HIRE

Five star walk about magic for your Sussex wedding party!
To begin with West Sussex Wedding magician Andy Field's sleight of hand magic has been five star rated. Facebook reviews regard his magic as being "out of this world!"
As well as this his recommendations state that he is a very amiable and friendly guy. Plus conjurer Andy presents his wedding magic in an extremely entertaining and professional style.
MAGICIAN WEST SUSSEX WEDDING MAGIC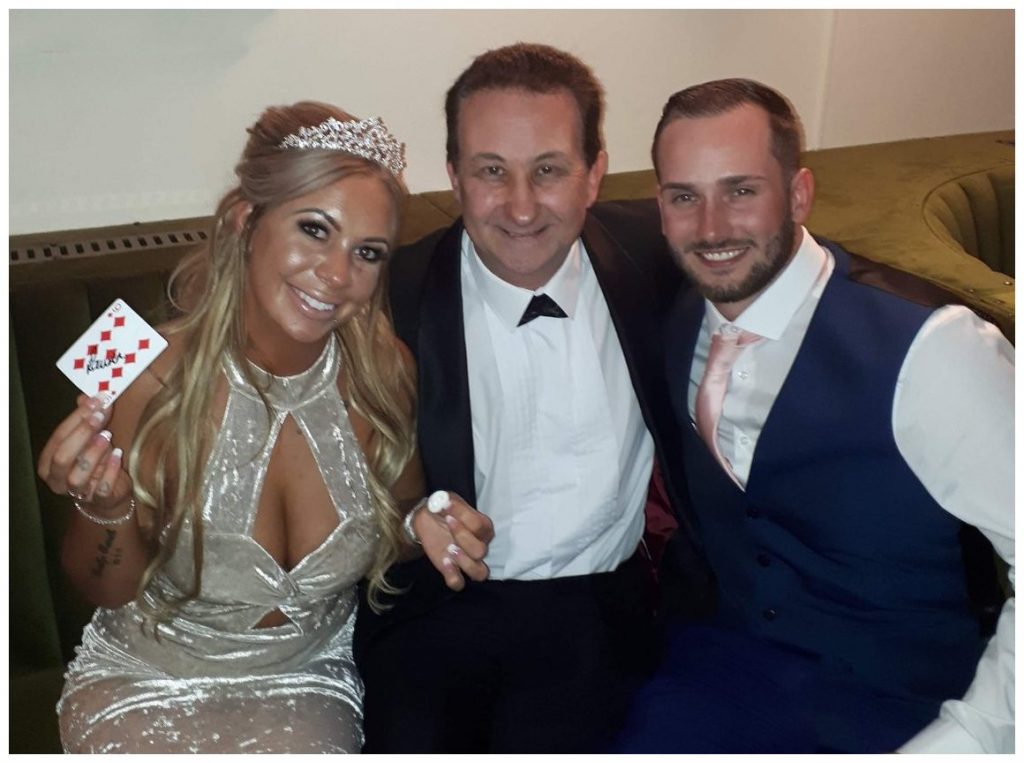 West Sussex wedding magic that cries out to be experienced!
In fact West Sussex Trickster and illusionist Andy Field receives regular Facebook reviews . These are for his magical and conjuring services.
Sometimes he has to stop himself from blushing. As a result from some of the kind comments that his Sussex clients and customers leave for him!
At the same time his is proud and happy that his close up wedding magic brings so much delight into the lives of the people that he entertains!
With this in mind you can relax. Knowing that your wedding or anniversary party will be in very safe and experienced magic hands!
MAGICIAN WEST SUSSEX BIRTHDAY PARTY ENTERTAINER

Effective and very clever conjuring that breaks the ice!
By and large Andy has performed at birthday parties all over the UK. Plus throughout West Sussex. As a result he is vastly experienced.
Overall he has the knowledge and skills. Plus the persona to present his act to an incredibly high standard. All in all to guarantee your birthday party is a decisive success!
In fact Magician Andy is a former BBC "Hustle" drama consultant. Plus a YouTube magic celebrity who has over 5,000,000 views. More importantly he has what it takes to perform his strong magic. Plus make it entertaining all at the same time!
MAGICIAN WEST SUSSEX MIX AND MINGLE / TABLE TOP MAGIC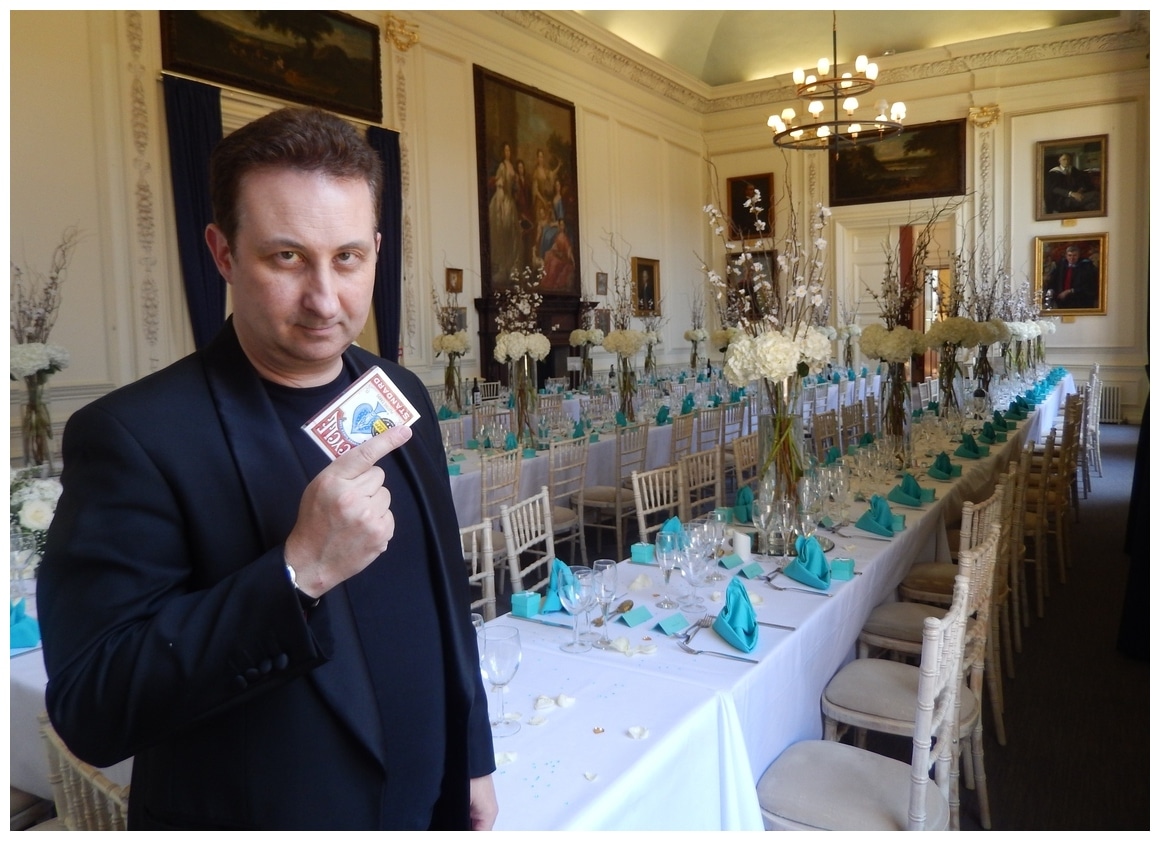 Devilishly tricky table top magic!
In detail Andy only needs your family and friends as his audience. Then your Sussex venue as his stage. However here are a few excellent suggestions as to when he can perform.
Close up magic during your photo shoot

Sleight of hand magic during your wedding breakfast

Table top magic during your room changes

Walk around magic throughout your drinks reception

Magic at the time of your evening reception
MAGICIAN WEST SUSSEX COST / PRICES / HIRE FEE

Magician Andy feels very lucky and privileged to be able to make a living from performing magic. Above all something he truly loves. Plus feels passionate about.
Therefore he would like to offer you the best quote that is financially viable for your Sussex event. Please use the contact form below to get in touch.
MAGICIAN WEST SUSSEX CLOSE UP MAGIC CONTACT 

For a no obligation quote or to obtain help, advice or any other information regarding a wedding or Sussex party event please contact us.
Either Lisa or Andy will respond. Overall your questions will be answered quickly.
MAGICIAN WEST SUSSEX PERFORMANCE LENGTH

In short it is quality and not quantity. Andy's performance time will be based around the number of guests you have. As a result they will all get to see some truly amazing magic. Plus still be left wanting more.
MAGICIAN WEST SUSSEX CORPORATE HIRE

Heart warming close up magic! 
In short Andy's act is a tool. One that you can use to enhance your West Sussex corporate event. Overall having magician Andy support your event is one of the best corporate entertainment investments you can make.
As a result your guests are going to be subjected to a magical experience. One which will remind them of feelings that they have long since forgotten about. Or even knew they had!
However there are feasible reasons to engage Andy for your event too.
To get everyone laughing

To initiate conversation

Magic to boost those quiet moments

To cover any down time

Will make your event memorable

To create a thrilling atmosphere
WEST SUSSEX MAGICIAN ANDY FIELD

West Sussex Trickster and magician Andy Field. 
There are many magicians now who are copying the mannerisms of the performers they see on television.
Andy is busy being an original "him." He feels that his audience deserves the best he can provide. Therefore he creates many of his own illusions. Plus he presents his magic in his own artistic style and interpretation.
The end result is a magic act that audiences all over West Sussex and the UK have enjoyed immensely. All at weddings and birthday parties alike.
When he sees your friends they laugh. When he hears your family gasp in amazement and he can feel the energy of the room lift in a heartbeat. He finds that this is the real magic.
MAGICIAN WEST SUSSEX ANDY FIELD

Overall Andy guarantees to bring an amazing essence with him to your wedding. Or your VIP birthday party or corporate event.
Overall his goal is to bring the three "E s"; Enjoyment, Entertainment and Excitement.
MAGICIAN WEST SUSSEX CHARITY EVENTS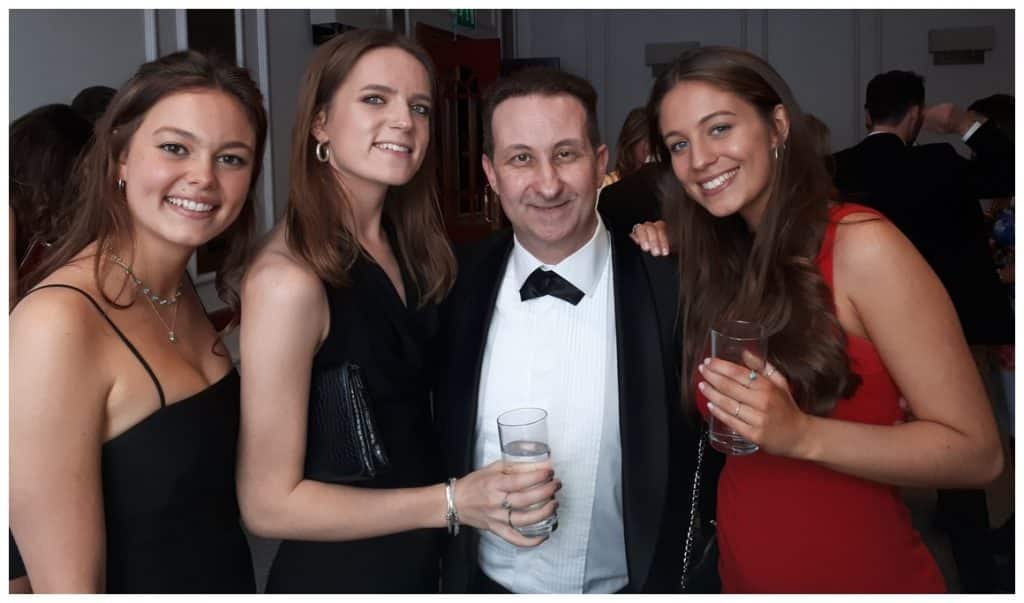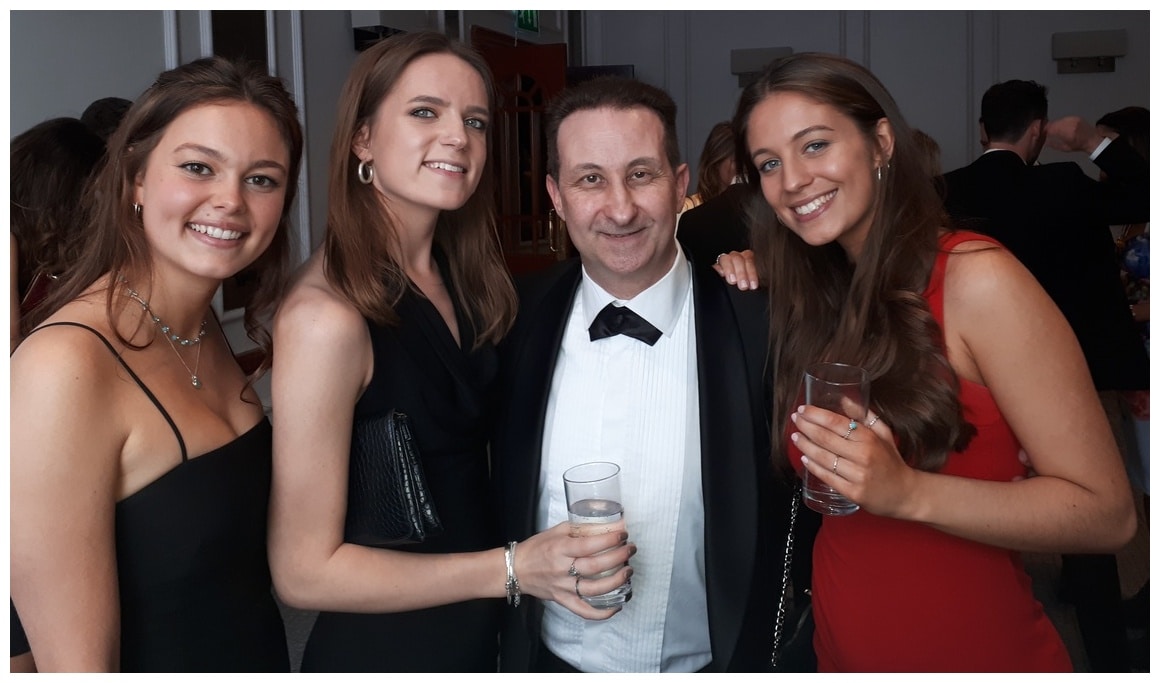 West Sussex charity event magician Andy Field weaves comedy and magic together!
West Sussex charity fundraising magician Andy Field performs modern day magic. Sleight of hand close up magic which is very visual and interactive!
Your guests will see the magic happen. However they will not be able to process the logic! Plus what a way to have a great night out!
In short how can a playing card be ripped up and put back together? How can a borrowed ring appear inside your friends pocket inside a sealed box?
With showmanship and plenty of laughs along the way Andy is the West Sussex magician to support your charity fundraiser night!
MAGICIAN WEST SUSSEX CHRISTMAS PARTY'S

Magician Andy Field for your West Sussex Christmas Parties!
In short book with trust and confidence. Andy has a one hundred percent attendance rate to date. Over two hundred Facebook reviews. Plus five million YouTube views. 
When looking for an entertainer always choose a professional with a solid track record. Remember always put the odds in your favour.
A great magician may not be cheap. However a cheap magician will never be great! You will always get what you pay for!
WEST SUSSEX MAGICIAN QUESTIONS AND ANSWERS

HOW MUCH IS A WEST SUSSEX MAGICIAN TO HIRE?
It is the atmosphere that makes an event truly magical! Can you put a price on seeing your family and friends really enjoying themselves? Get in touch with Andy. He has different packages and ideas that will be perfect for your day. A magician who offers incredible magic at real value for money.
HOW DO YOU PRESENT YOUR MAGIC?
A magician need to have strong sleight of hand skills to fool people. They also need great social skills to interact with people. Andy has a relaxed and playful aura about him. He is a very experienced entertainer and has great communication skills.
WHAT EVENTS DO YOU SPECIALISE IN?
Andy performs for people who are in groups or seated down at tables. This makes his act perfect for weddings and senior birthday party celebrations. 
HAVE YOU ANY 5 STAR REVIEWS FROM YOUR CLIENTS?
Andy has a large Facebook and YouTube following. His page Andy Field Magic has over 8 000 followers. His YouTube channel has 5.5 million views to date.