MAGICIAN IN SOUTHAMPTON FOR WEDDINGS, PARTIES & OTHER EVENTS


Professional magician in Southampton Andy Field is available for weddings, parties and other events in the city

SOUTHAMPTON MAGICIAN ANDY FIELD
5,511,655 YOUTUBE VIEWS
Some of the most oddly amazing close up magic you are likely to see!
MAGICIAN IN SOUTHAMPTON WEDDING HIRE

Andy's Southampton wedding magic. Full of heart and totally amazing!
In short every Southampton Bride and Groom desire the perfect wedding day. Overall everyone has their own idea of perfect. Seeing friends and family laughing and happy must be near the top of that list.
Full time Southampton magicians Andy Field specialises in performing beautifully addictive close up magic at weddings. In short this can certainly help to create a thrillingly alive atmosphere.
To begin with Andy's walk about magic if full of many years of experience. Not to mention skill and expertise. He will be sure to have everyone as happy as the day is long!
Andy's sleight of hand is universal and adaptable. Perfect for almost any section of your wedding day. In short his delivery is sharp and to the point!
His personality is relaxed and playful. The former S.A.M.S. Champion of Table Top Magic will stack any deck in your favour!
MAGICIAN IN SOUTHAMPTON WEDDING MAGIC

Sooth everyone's soul with Andy's walk about magic during your Southampton wedding reception.
Some times when people amalgamate at social events such as weddings there can be a lot of standing around time. In fact not much happens.
Andy's walk around magic is a wonderful example of how his wedding entertainment can help fill any gaps or lulls in your day.
In short this will ensure the atmosphere is keep moving and flowing. Excellent entertainment during:
Photo calls
Drinks receptions
Evening receptions
Wedding breakfasts
MAGICIAN IN SOUTHAMPTON BIRTHDAY PARTY HIRE

Great close up magic by a memorable character!
Andy can definitely bring something to your Southampton birthday party celebrations. In short that something would be some irresistible close up magic entertainment!
Trickster Andy has a lot of secrets up his sleeve for such an occasion! As a result the life and soul of any party!
Ravishing beautiful walk around magic . Plus table top magic. Designed to dazzle and delight your party socialites. Overall the benefits are many. The most suitable birthday party entertainment indeed!
In detail coin magic which will break the ice! Eye popping money magic to amaze! Mind reading to completely bamboozle your family and friends!
Experience and reliability. Plus  confidence and powerful magic. Plus an engaging personality. This will make your event remembered for a very long time to come!
SOUTHAMPTON CORPORATE MAGICIAN HIRE

Andy's Southampton walk about magic is twisty and clever
To repeat conjurer Andy will present the most addictive cocktail of close up magic you are likely to ever see! This confident and experienced corporate magician has an act that can be moulded to work for your event.
In short many permutations are possible. For example Andy can start off with a walk around performance of close up magic during arrival drinks.
Then later on in the evening when everyone is seated he can visit them and perform ravishing beautiful magic in between the food service.
So make your Southampton corporate event vibrant and entertaining. As a result fun. However most of all memorable!
MAGICIAN IN SOUTHAMPTON WEDDING ANNIVERSARY PARTIES

A balance between funny and entertaining!
Holding and Southampton wedding anniversary is a wonderful way to honour your time together. In fact it could be a ten year anniversary or a diamond celebration.
Either way your friends will be celebrating this with you. Therefore why not have some magical entertainment on such a magical day?
Andy's walk about close up magic is with such a precision it goes right to the heart.  In short is not just what Andy does. It is also how he does it.
A Southampton party magician with flair for entertaining people.  Completely made up of great magic and captivating showmanship.
MAGICIAN IN SOUTHAMPTON MENTALISM MAGIC

Mind reading and ESP for your Southampton event
Overall people often ask if they book Andy for their Southampton corporate night if he can help them to win the Euro millions!
Sadly not! However he can promise an evening of fantastic mind reading and ESP illusions. To demonstrate Andy can create the impression of being able to collect private thoughts from people. Other than by using the normal five senses.
In general mind reading is an excellent multi-layered demonstration of showmanship and sleight of hand. Plus magic and psychology.
MAGICIAN IN SOUTHAMPTON TABLE TOP & CLOSE UP MAGIC

Southampton Andy conjurers with money. Beautiful and skilful close up magic!
Overall Andy's close up magic is a sweet and sour mix. In short something for everyone. Plus all age groups. Very striking and unimaginable magic for walk around or table top performances during your Southampton event.
Sleight of hand magic with cards, coin manipulation, magic with money and other familiar items such as keys, phones and even polo mints!
MAGICIAN IN SOUTHAMPTON REVIEWS

Jasmine absolutely loved Andy's walk around magic!
In short Southampton weddings and birthday party celebrations are important events. Plus you will have spent much time and money in their preparation.
With this in mind everything must be perfect. Therefore when considering to hire wedding or party entertainment you will naturally have a check list for these suppliers.
You may be looking for value for money. Or experience and reliability. Furthermore how good the product actually is. Do they also have a good reputation?
Southampton sorcerer Andy is very lucky in that he gathers reviews on a regular basis. For trust and peace of mind please feel free to visit his official Facebook page. Look around at his recommendations and testimonials from past clients.
SOUTHAMPTON BIRTHDAY PARTY ENTERTAINMENT

Andy can perform close up magic for large or small groups
Andy is a sleight of hand magician who performs all over the United Kingdom at Southampton birthday party events.
Travel costs are minimal these days so it is very easy to travel around. Andy's fee will be as competitive for your event.
Travel expenses and the amount of time he performs at your event are minimal. His fee is for providing excellent magic, experience and strong showmanship.
Find out more by filling out our free enquiry form. Lisa or Andy will be lively in response.
MAGICIAN IN SOUTHAMPTON CARD TRICKS & SLEIGHT OF HAND

One of the most unusual aspects of Andy's close up magic is that he devises most of his own illusions himself.
Most Southampton close up magicians obtain tricks from book or magic clubs. Generally these are sleight of hand illusions that have been created by other magicians.
There is nothing wrong in this. Andy likes to present original and unusual magic that no one else is currently performing. Plus this makes his presentations and style unique also.
MAGICIAN IN SOUTHAMPTON / MAGIC TEACHER / TUITION / LESSONS

Southampton magician and entertainer Andy Field has been studying and performing close up magic for many years.
You are looking for an experienced and knowledgeable sleight of hand expert to teach you one to one magic skills. Andy can help. More information can be discovered here.  Please note that all enquiries must be from over eighteen year olds.
MAGICIAN IN SOUTHAMPTON CHARITY & FUNDRAISING EVENTS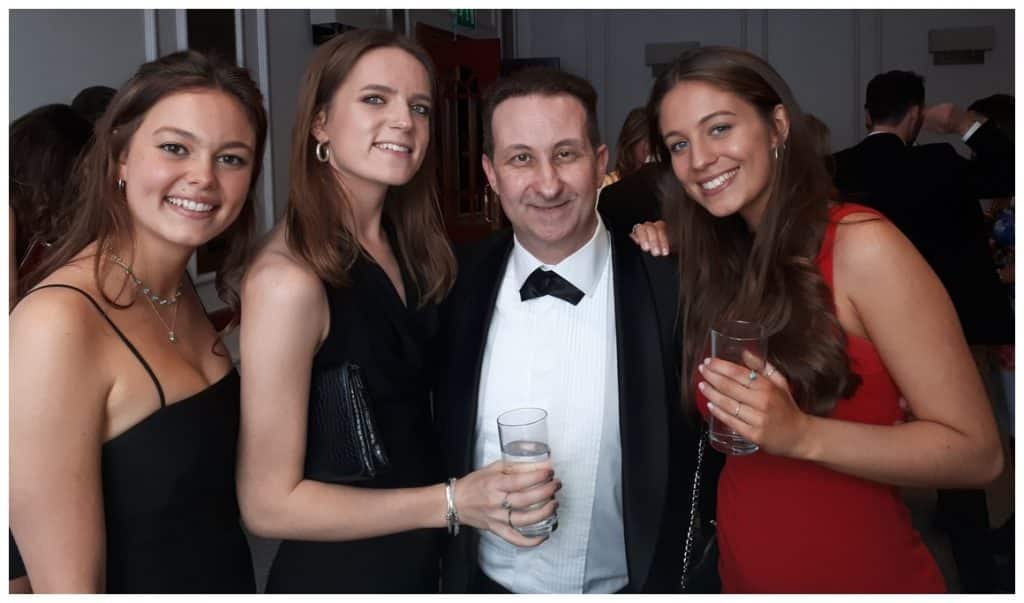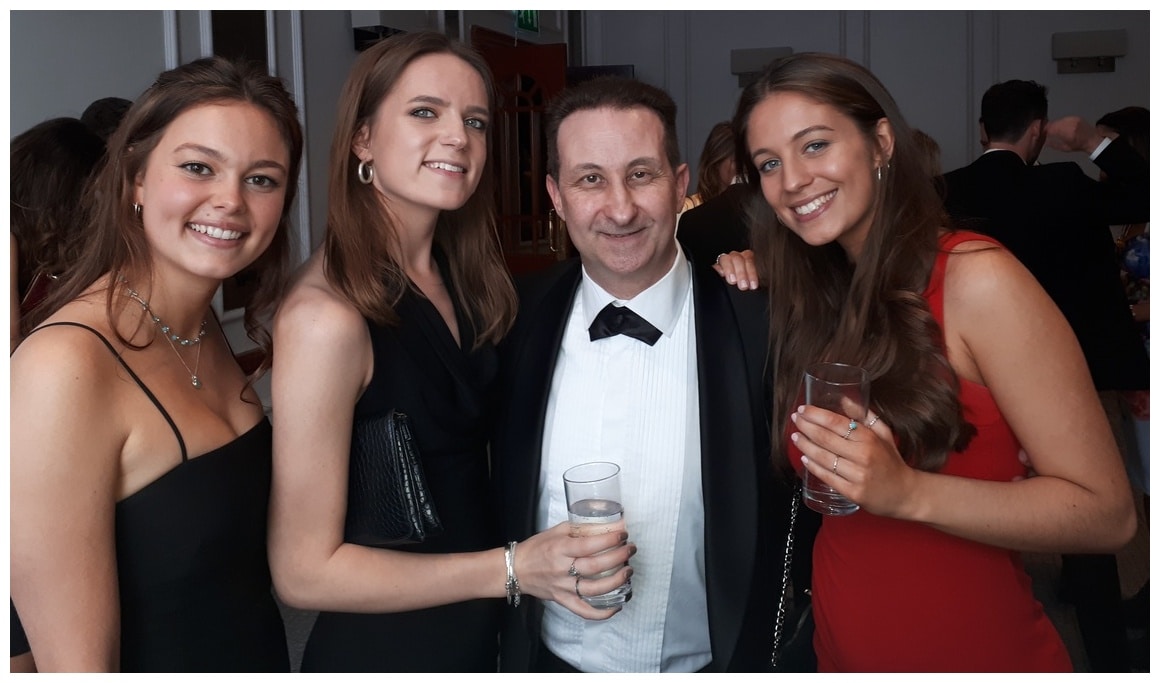 Mix and mingle close up magic for your Southampton charity event!
Heart pounding magic that thrills! Close up magic with impact and showmanship! All ready for your Southampton charity fundraiser!
Twenty years of experience and magical knowledge! Andy is waiting impatiently to be invited to your next event so he can amaze and impress your guests!
A sleight of hand act that is flexible. Andy can easily work alongside your night in virtually any shape or form.
Close up walk about magic to help break the ice at the start of the night. Then around the tables later on to well and truly impress!
MAGICIAN IN SOUTHAMPTON CHRISTMAS PARTY'S

Hire Andy's "Golden Hands" to perform at Southampton Christmas parties!
Andy's magic is easy to follow and understand. Practical for your event and very entertaining!
His close up magic will pull unbelievable reactions from your Christmas party guests. As a result the atmosphere will be alive in an instant. 
Andy's crowd pleasing close up magic will strike the hearts of your guests! Laughter and amazement are two powerful emotions. Andy understands how to use them both with his audience!
SOUTHAMPTON MAGICIAN QUESTIONS

HOW MUCH IS A SOUTHAMPTON MAGICIAN?
Andy performs feel good magic which will lift and amaze any audience. There is a fee for his skills and experience. Do not worry! It is in reach of ninety percent of most people! Get in touch. Tell Andy exactly what you want. He will deliver a stellar performance at a pocket price fee!
HOW TO FIND A SOUTHAMPTON MAGICIAN?
Looking for quality and excellence at a competitive rate are not easy. However Andy feels this is the best way to look after customers. Peruse his website. As a result you will find reassuring pictures, videos and client reviews.
DO YOU ENJOY BEING A MAGICIAN?
Yes. He does!
WHAT IS YOUR PERFORMING STYLE?
Andy plays off his audience. Weddings and parties have a natural amount of positive energy as they as happy times. Andy uses his experience and a strong memory of hundreds of jokes to interact with his audience should they wish to do so!