WEDDING MAGICIAN GLOUCESTER


Andy is a professional magician in Gloucester who is available for weddings, parties and events.

He provides and supplies powerful magical entertainment to compliment weddings, parties and VIP corporate events.
His attendance at your wedding or birthday party will impress your guests and enhance the atmosphere considerably!
He has over ten years of experience.  His magical skills and expertise have also been used by television companies such as the BBC TV production "Hustle".  
FIVE MILLION YOUTUBE CHANNEL VIEWS
A solid bottle has a signed playing card pushed right inside it! Gloriously enjoyable magic!
Magical Services Provided in Gloucester

Andy supplies beautiful, strong and bespoke magic to support weddings, parties and corporate events. His goal is to create a marvellous atmosphere leaving your guests with magical lasting memories! He would love to support your event and entertain!
Andy performs powerful magic by using playing cards and coins. However, to provide variety throughout his act he also performs magic with money, rope, mobile phones and other small common objects. He also uses borrowed items such as finger rings which he always returns!
Andy also creates the illusion of being able to read minds. Imagine your friends and guests being told a secret four digit number or being told the name of their first love! Strong and powerful magic each and every time!
DEVILISHLY TRICKY MAGIC FOR YOUR GLOUCESTER WEDDING OR PARTY
Watch Andy produce a real rabbit from an empty baseball cap at Gloucester Docks! Incredible and addictive magic that is impossible to walk away from!
Facebook Reviews for Magician Andy Field

Andy has a large portfolio of Facebook recommendations and reviews which grown weekly. One of the most reviewed UK wedding magicians in fact.
The above reviews have come from genuine clients from all over the UK who Andy has entertained for at their wedding or birthday party events. Or, people in Gloucester who have seen him perform his illusions live.
Pushing a signed card into a sealed solid bottle.

Magician Andy's Facebook and Google reviews describe him as friendly and playful. They also outline his services as great value for money. His magic is described as mind-blowing and amazing and he comes highly recommended by the public.
He is never rude or risqué in his magic performances. Clients have booked Andy for his charismatic personality as well as his exception sleight of hand magical skills according to many of his on line reviews.
Why Have Andy Perform His Magic at Your Wedding?

Aside from him creating a fantastic atmosphere there are many benefits to having Andy perform his magic at your wedding, party or Gloucestershire event.
Many events have moments when it does not hurt to have a professional host fill the lull moments or act as an ice breaker. This is so functional when strangers are meeting for the first time.
During your wedding photo call, wedding breakfast or room changes you may find your guest milling around. This is a great time for Magician Andy to step in, entertain and enthral everyone!
Tips When Looking For a Magician to Hire

When considering hiring a professional magician for your Gloucester event the best way is through word of mouth through a friend.
A Google search will give you many wedding and party magicians to choose from. The first thing to consider is does your supplier have a wealth of experience and is a people person?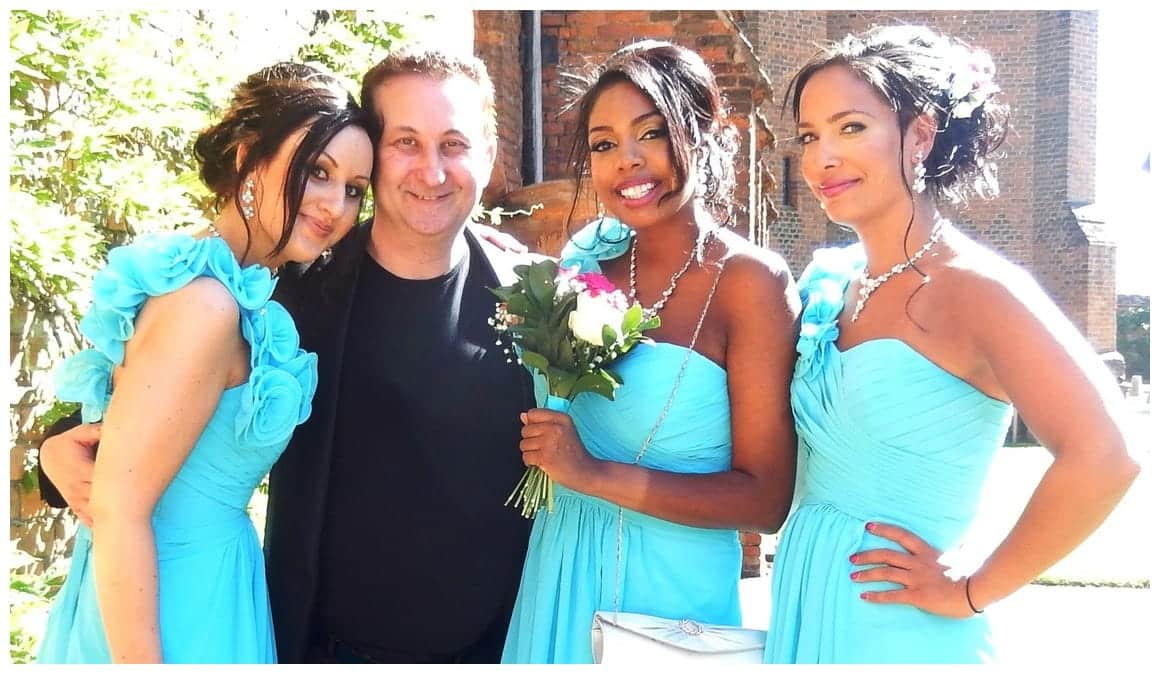 Performing magic looks easy but to do it well part of a performers skill needs to be able to manage people nicely and professionally at all times in all situations. Remember the performer is representing you in front of your family, friends and clients.
Hiring a professional with lots of experience is crucial, even more so for a wedding or birthday party.
As for the magicians magical skills try looking for lots of videos of the magician in performance throughout their website and thoroughly entertaining people. These videos are hard to obtain. If a magician has a good selection then this is also a good sign.
Also look for lots of media pictures of them performing at actual weddings, parties and events. Magician Andy has lots of these on his website.
A very good sign is the magician has lots of positive reviews from Facebook or Google. These are very difficult to fake and are given by real people from weddings or events.
Total Customer Satisfaction

Magician Andy's attitude to his magic business is that the customer is King! He always strives to perform the most entertaining magic possible should he support your Gloucestershire wedding or event. He wants you and your guests to experience the best possible magic possible and make you look good in the process.
He creates a substantial amount of his own magic which means that much of what your guests experience will be unique and original. Surprise is a major factor in a magic trick!
This year magician Andy has created one of his best card tricks to date. This effect is currently wowing audiences all over Gloucester and the UK.
Any playing card is freely thought of by a guest and the playing cards are then placed on the floor. At your guests command they cut by themselves!
Not just anywhere – at the freely thought of card. A cool trick if you can do it, which as it happens he can!