SOUTHEND-ON-SEA WEDDING MAGICIAN


Professional magician Andy Field can supply outstanding and entertaining magic for your Southend-on-Sea wedding, party or corporate event. His marvellous magic skills have been used for the BBC drama "Hustle" and he has been S.A.M.S. Close up Magic Champion twice.

His personality is down to earth and normal but his magic skills are not!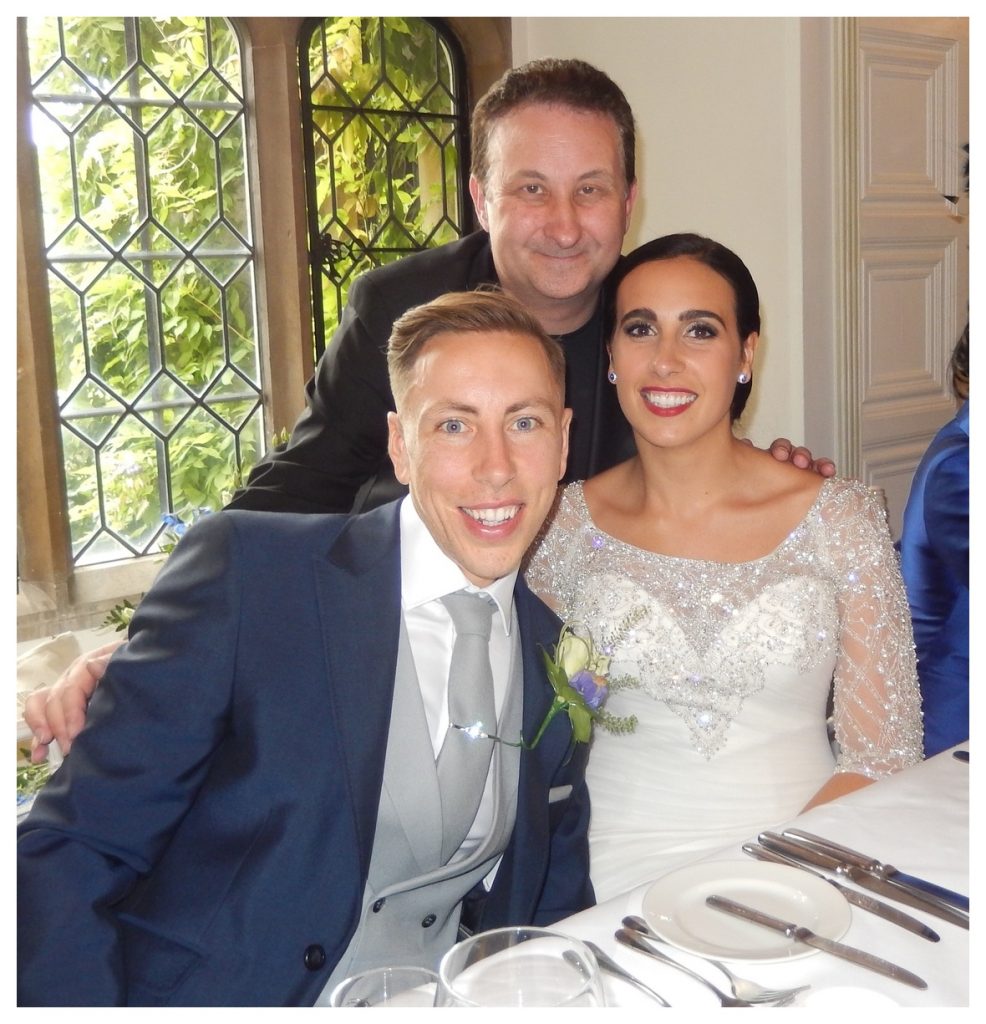 Over one hundred Facebook recommendations
He will perform strong and entertaining magic which will compliment your event anywhere in Southend-on-Sea and surrounding areas such as Abingdon, Banbury, Didcot, Wantage, Witney, Bicester, Henley-on-Thames & Wallingford.
FIVE MILLION YOUTUBE CHANNEL VIEWS
A signed card pushed into a sealed, solid bottle. Highly effective and extremely clever conjuring! He is the perfect "Ice breaker!"
He has a playful and amiable personality which is interwoven into his performance complete with superb sleight of hand skills.  His presence is strong and engaging. The magic is mind blowing but most of all entertaining!
Checkout previous client reviews here…
SUPURB MAGIC FOR YOUR SOUTHEND-ON-SEA WEDDING OR PARTY

Andy is experienced at interacting with people from all walks of life.  As he entertains his goal is to make your guests feel welcome, relaxed and happy.  A jubilant atmosphere is very important for a successful wedding or party.
With over twenty years of experience his magic is original and powerful.  As he mixes and mingles with your guests he will perform sleight of hand magic with cards and coins. However, to add variety and intrigue he also uses paper money, borrowed personal effects and even supplied mind reading.  Perhaps you would like him to reveal a four digit number you are thinking of or even the name of the first person you kissed!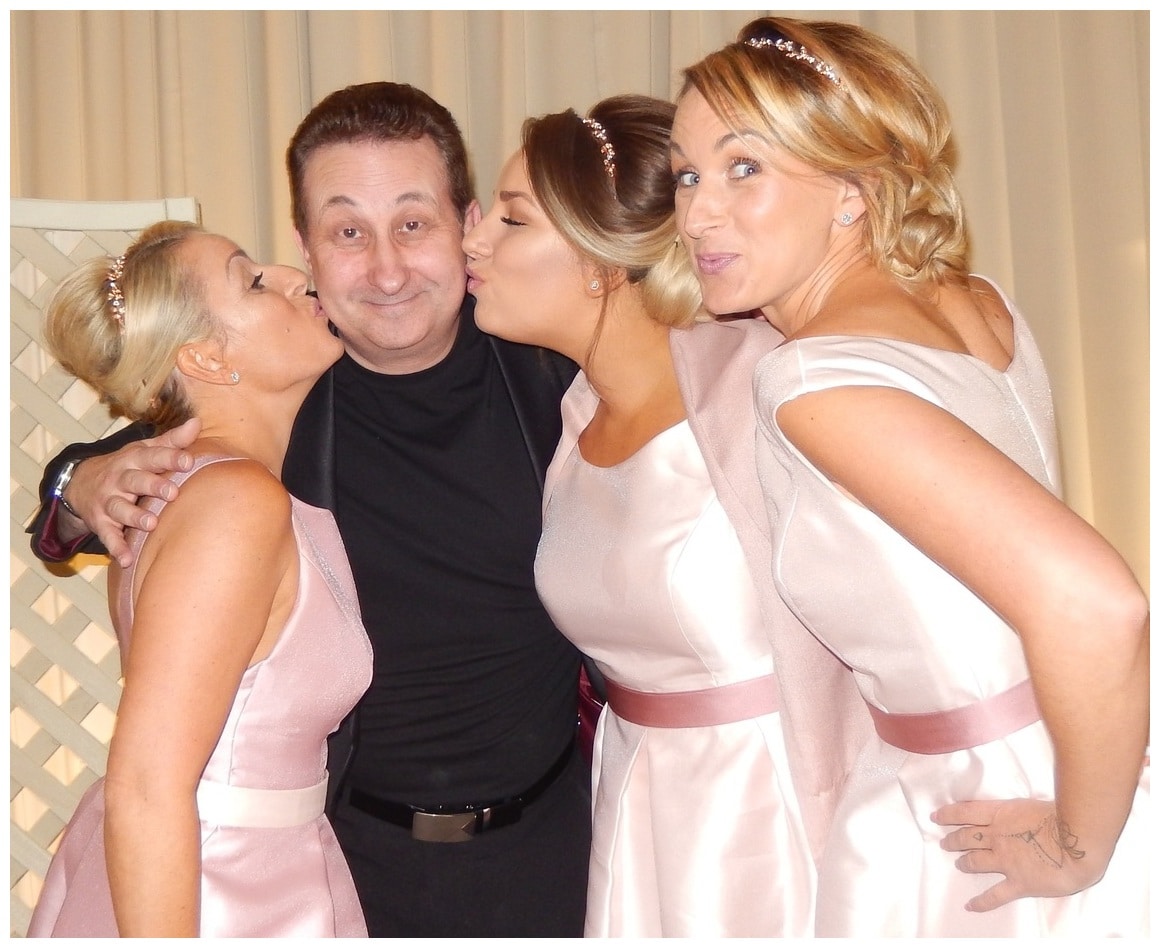 Andy's magic skills have amassed millions of on line views through social media such as Facebook and You Tube. You can see other performances of his magic here…
ESSEX MAGIC PROMOTION VIDEO

ABSORBING AND ENGAGING MAGIC FOR WEDDINGS AND PARTIES!
USING ANDY'S MAGIC AT YOUR SOUTHEND-ON-SEA WEDDING OR PARTY.

There is no doubt that Andy's outstanding interlude of magical entertainment will amaze your guests.  The only decision now is when to have him perform.
MAGIC DURING YOUR DRINKS RECEPTION

This is an excellent time to have Andy mix and mingle with your guest and perform an interlude of magic for each group – Especially if your guests are waiting around to have their pictures taken by the wedding photographer.
DURING EVENING RECEPTIONS

Andy has performed throughout Essex during evening receptions or room changes.  This is a wonderful idea to keep your guests entertained while the wedding crew prepare the next part of your wedding.
DURING THE WEDDING BREAKFAST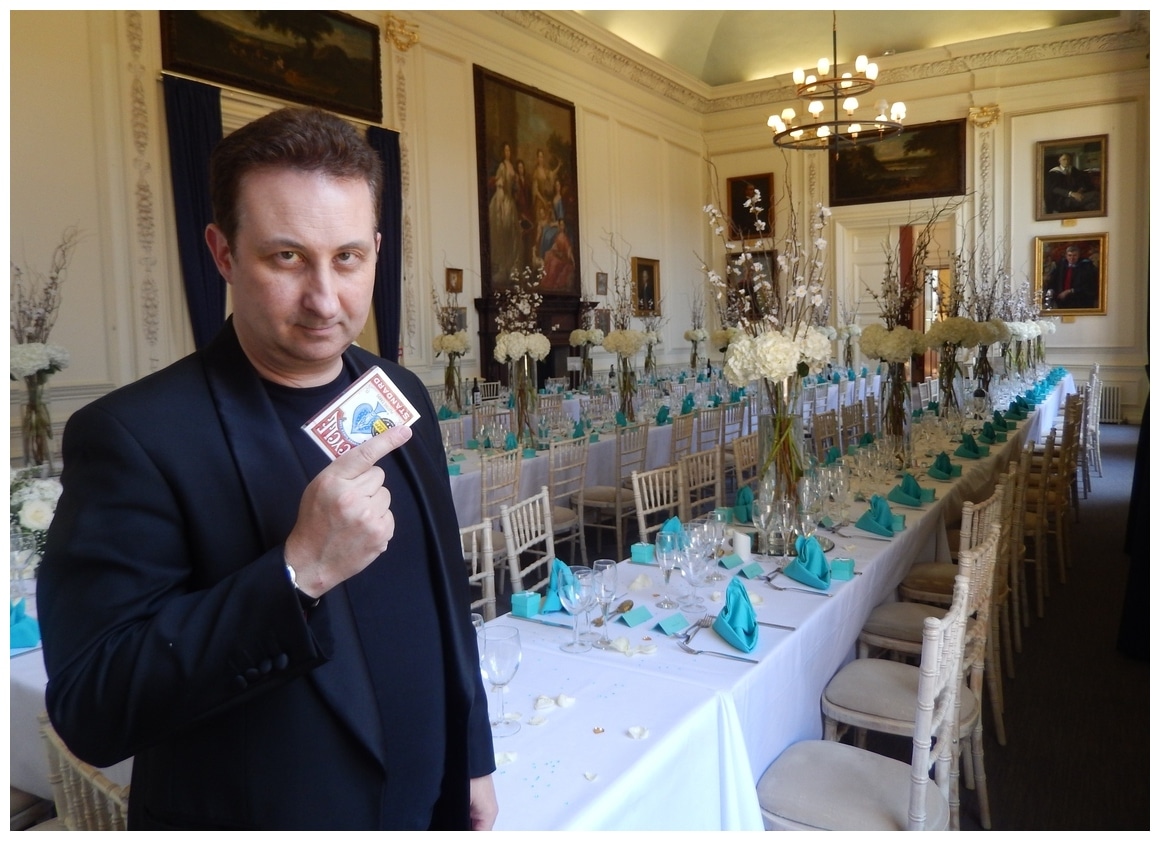 Andy can also perform magic at each table during the wedding breakfast.  Each table will receive a bespoke performance.  Please note that Andy will only perform during off beat moments when people are not actually trying to eat.  This is better for your guests, the waiting staff and Andy's magic!

Andy would jump at the chance to entertain your family and friends at any special event or occasion. He covers corporate events all well as birthday parties and weddings.
"A great magician is not cheap.  But a cheap magician is not great".

Hi Andy, Karen and I wanted to thank you so much for all your hard work entertaining our family and friends during our evening reception.  Everyone agreed you were amazing.  How on earth did you make a card appear inside our champagne bottle! Well done to you!
Best wishes, Geoff & Karen Tonks – Esplanade Hotel, Southend-On-Sea