MAGICIAN IN WEYMOUTH, BOURNEMOUTH & POOLE IN DORSET


Andy is a professional magician in Weymouth, Bournemouth & Poole who is available for weddings, parties and events in Blandford Forum, Swanage, Lyme Regis, Christchurch, and the rest of  the county.

MAGICIAN IN WEYMOUTH, BOURNEMOUTH & POOLE FOR WEDDINGS
A true professional Weymouth wedding and birthday party entertainer for hire!
Trusted? – Over 200 Facebook reviews!
Popular? – Over 5 million YouTube views!
Experience? – A former S.A.M.S. Table Top Magic Winner.
Knowledge? – BBC's "Hustle" consultant.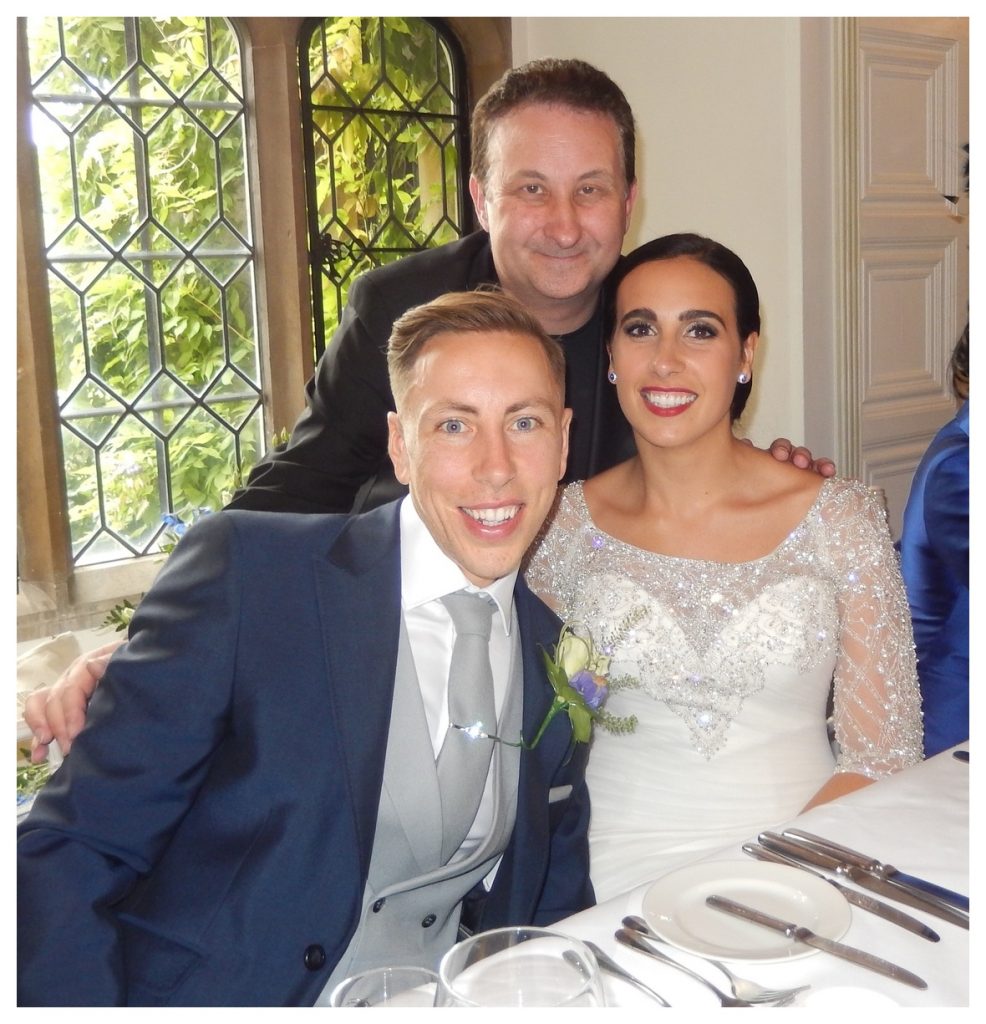 Close up magic to marvellously illustrate the absolute impossible!
A wonderful array of magic and humour all rolled into one!
FIVE MILLION YOU TUBE VIEWS
A Weymouth wedding and birthday party magician who has a trick for every occasion!
MAGICIAN IN WEYMOUTH WEDDING HIRE

Five star Google rated Trickster Andy Field for your Weymouth wedding entertainment!
Unleash the amazing close up magic of Andy Field at your Weymouth wedding or birthday party event! Yes, magician Andy has powerful sleight of hand magic but it is his presentations that give his magic that extra sparkle.
A confident performer who is friendly, charming and charismatic. Andy is your wedding or Weymouth birthday party showman. Hire Andy today!
A magical "Agent" if you will. Trickster Andy is committed to making your event the one that is forever recalled by your Weymouth, Bournemouth or Poole wedding guests.
MAGICIAN IN WEYMOUTH WEDDING MAGIC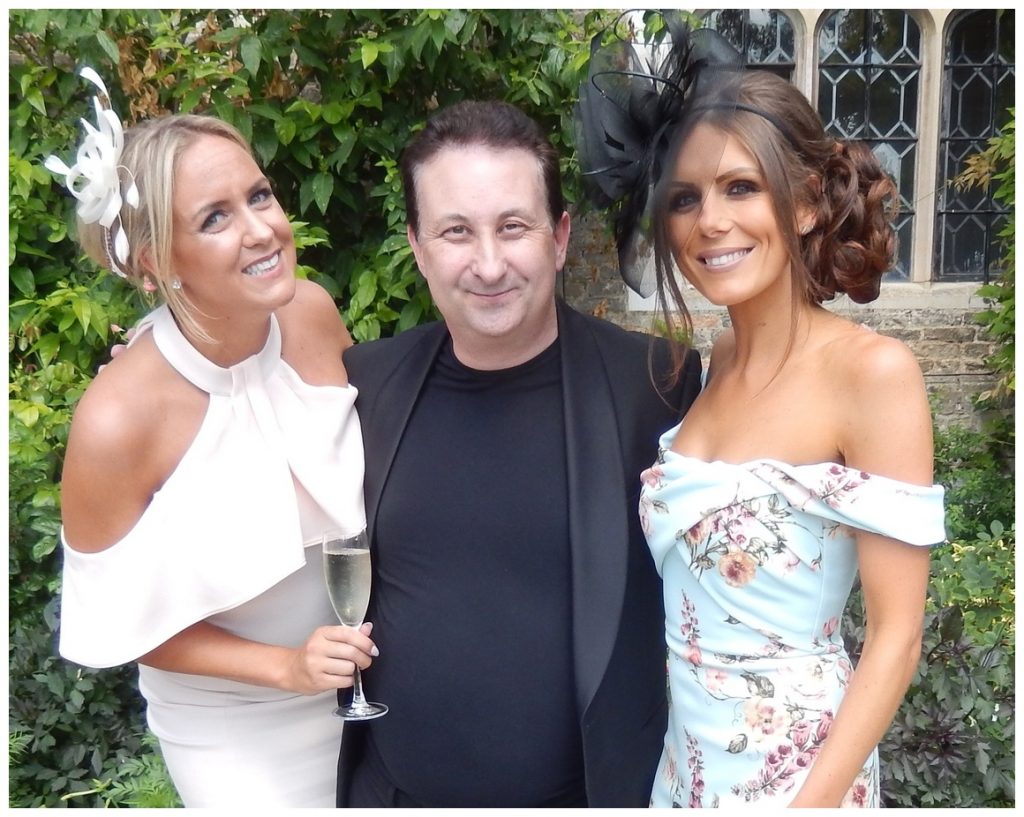 Pleasantly consuming walk about magic for your Weymouth wedding guests!
During your Weymouth party or wedding there will be times where you will have a large quantity of people who have nothing to do. Time for wedding magic!
For example they could be stood around waiting for their picture to be taken. They could be sat at a dinner table in the wedding breakfast room waiting to be served.
Another part of the day will be spent waiting for the atmosphere at the start of the evening reception to take off.
These are all superb moments when magician Andy can perform and create a fun mood which will develop into a thriving atmosphere! Do not waste these opportunities!
MAGICIAN IN WEYMOUTH BIRTHDAY PARTY HIRE

Sleight of hand magic to leave your Weymouth birthday party guests feeling motivated!
Andy will whet the appetite of your family and friends first with his £50 "Fist Full of Dollars" illusion first! He will then proceed to blow their minds with the rest of his sleight of hand magic repertoire!
If you love your close up magic then Andy is the Weymouth birthday party magician for you! Exceptional and uplifting walk about magic for your Weymouth party celebrations.
MAGICIAN IN WEYMOUTH BIRTHDAY PARTY ENTERTAINER

Walk about magic for your Weymouth birthday party celebrations. 
Strong illusions wrapped around humour. These are magician Andy's trademark as a Weymouth birthday party entertainer.
Bournemouth and Poole magician Andy is a confident and highly experienced birthday party performer. Your family and friends will relax in Andy's company very quickly.
They will soon realise he is not there to poke fun at anyone or try and take their wallets! He is on hand only to entertain with his close up magic and impress!
His sleight of hand magic is excellent and captivating. Any other kind magic is just not worth doing. Especially if it is poorly presented and executed! People would just laugh and walk away! 
Overall customer is King! Andy's magic will exceed your expectations!
MAGICIAN IN WEYMOUTH / BOURNMOUTH / POOLE / CORPORATE EVENTS

Andy's amiable and relaxing presentations are perfect for your Weymouth corporate guests!
There are a lot of excellent close up corporate magicians around Weymouth. Magician Andy's online magic is very popular. He has millions of views (5,253,639 currently) on YouTube.
By and large in the real word Corporate clients book Andy on the following;
Sound word of mouth recommendations
Excellent Facebook reviews
Captivating showmanship qualities
Friendly and easy to work with
Many years of experience
Powerful and captivating magic
MAGICIAN IN WEYMOUTH TABLE TOP MAGIC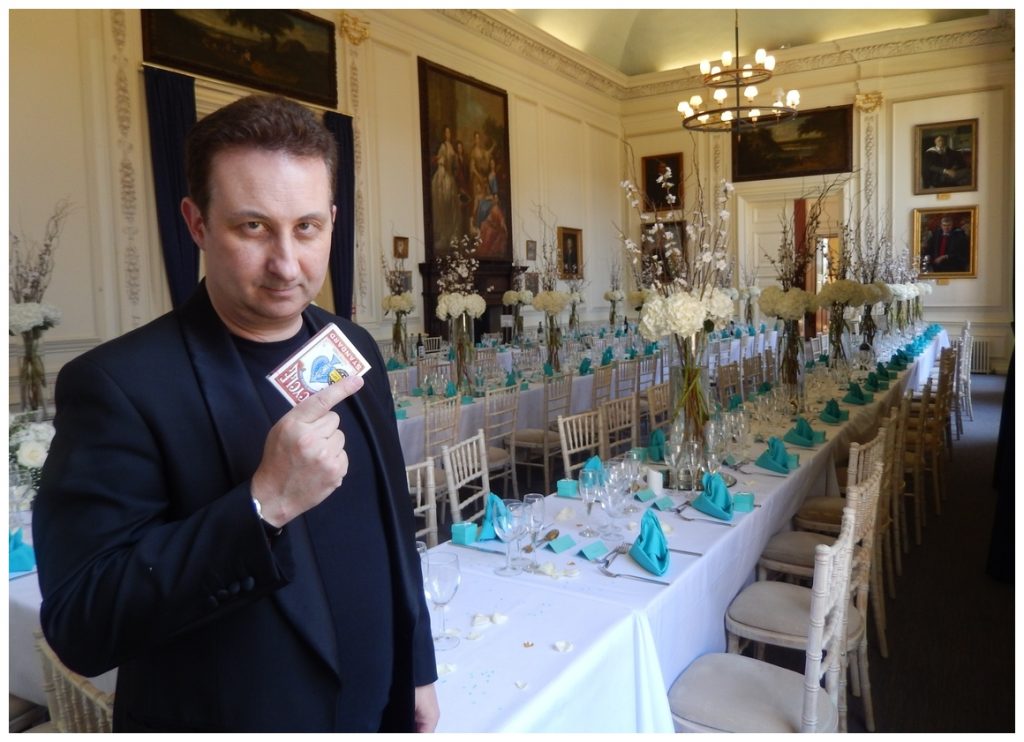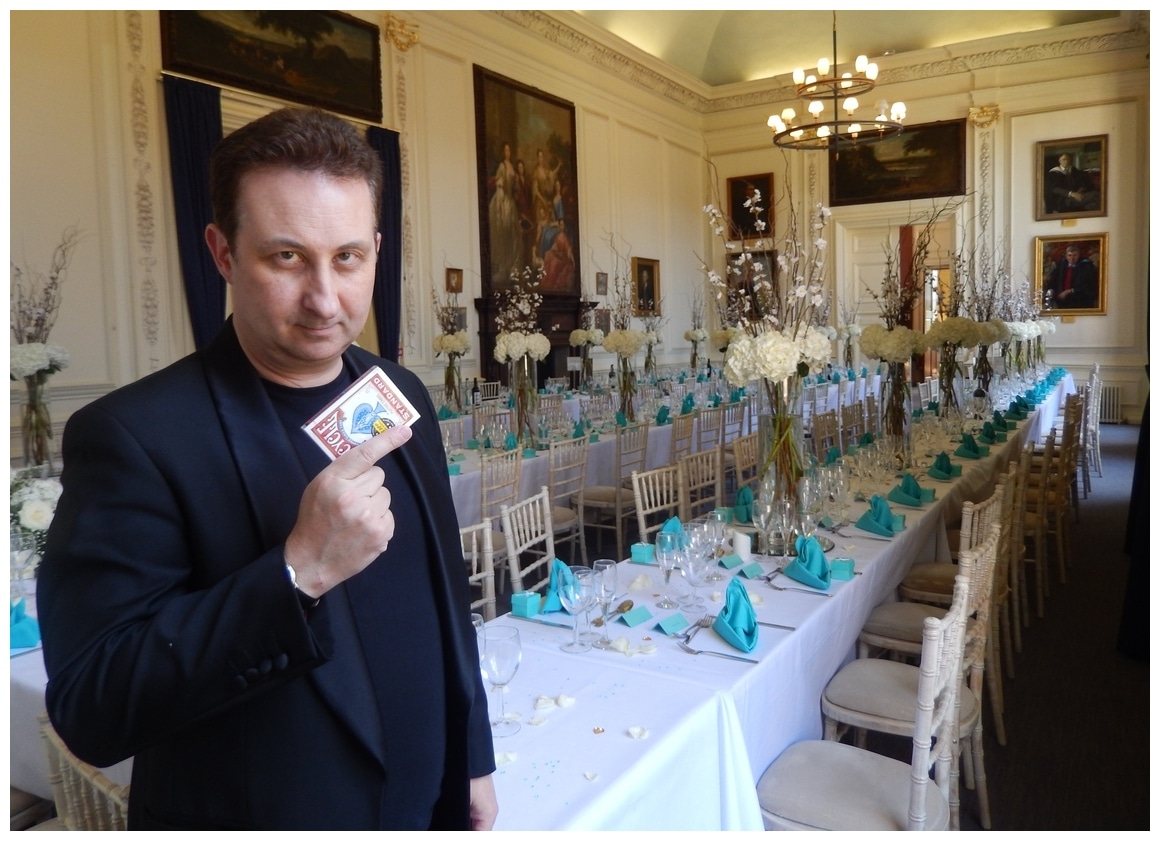 Overall former S.A.M.S. Table Top Magic Champion performs rewarding magic!
No matter what the event, a wedding, an anniversary or corporate event. By and large it is all about creating the perfect atmosphere!
The real secret to a successful event is to have all your attendees excited and relaxed ready to enjoy your special occasion and make it memorable for many years!
Magician Andy Weymouth table top magic guarantees to make such a positive impression. Your guests will forever remember your wedding or birthday party!
MAGICIAN IN WEYMOUTH CLOSE UP MAGIC

An absolute joy of fast moving close up magic!
Most wedding magicians perform the same set of close up magic illusions for their wedding or birthday party clients. This is great.
However, magician Andy is a Weymouth close up magic inventor. He creates a lot of his own sleight of hand illusions which makes them original and unique just for your wedding or birthday party event.
From impressive card trick sleight of hand to coin manipulations and magic with UK bank notes. By all means pick your poison and enjoy!
MAGICIAN IN WEYMOUTH ANNIVERSAY PARTIES

See, hear and enjoy the reactions of your friends experiencing Andy's close up magic. Then experience it yourself in your own hands and right up close.
Magician Andy has a special performance for the wedding or Weymouth anniversary couple, finishing with a beautiful little keepsake present. 
A little reminder of your day that you WILL want to show your friends and keep forever!
MAGICIAN WEYMOUTH HIRE / BOOK

As a professional Weymouth wedding magician Andy has performed around Weymouth, Bournemouth and Poole on many occasions over the years.
Magic is more than a passion for Andy. It is an obsession. He has studies the art of close up magic for most of his life. Conjurer Andy is truly dedicated to making your event one of the best days in your life.
He promises to give an audience the best efforts possible when he represents you as he stands in front of your family and friends to entertain.
MAGICIAN WEYMOUTH FACEBOOK RECOMMENDATIONS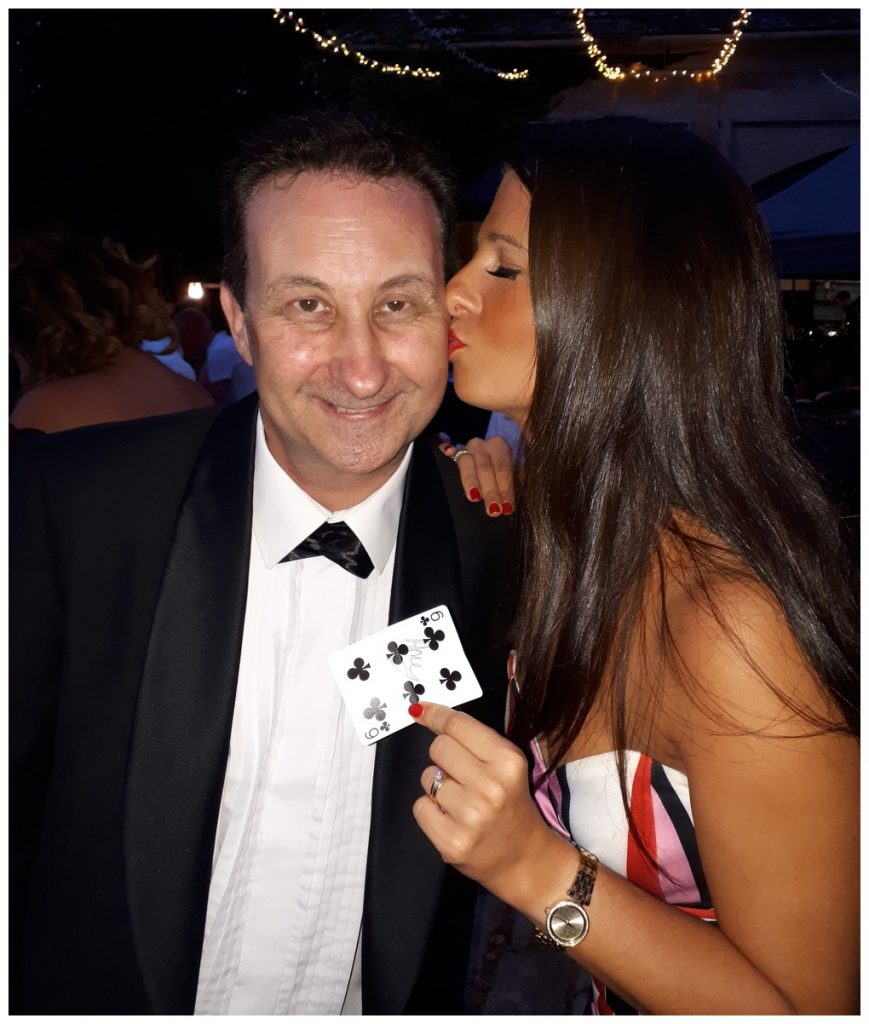 Soul soothing and heart melting magical presentations!
If the quality of magic you are going to receive concerns you for your wedding or birthday party, and it should, then please read Weymouth magician Andy's reviews! Close up magic with glorious impact!
There are currently one hundred and thirty three online Facebook reviews. These are from rom former delighted Bournemouth, Poole and UK clients. They have personally recommended Andy's magic!
The genuine reviews talk of the magical service Andy will provide. They review his skills, presentations, entertainment value, customer experience and satisfaction.
MAGICIAN IN WEYMOUTH HIRE PRICES / BOOKING

Each and every Weymouth wedding or birthday party is bespoke. To begin with please contact Lisa or Andy. You will receive a prompt reply with some useful information for your event and a free quote.
They will be excited to make a partnership with you. To make your event great and make your guests receive the ultimate feel good experience.
MAGICIAN IN WEYMOUTH MAGIC TEACHER / TUTOR / LESSONS

Close up magic is an amazing skill to have at your fingers tips. Learning how to perform magic is very rewarding.
To begin with it helps to build up ones confidence and social skills. Being able to perform close up magic will also make you a local Weymouth celebrity in your own write too!
If learning how to manipulate coins, playing cards and other familiar objects is of interest to you then please do get in touch with Andy for more details!
MAGICIAN IN WEYMOUTH CHARITY EVENT HIRE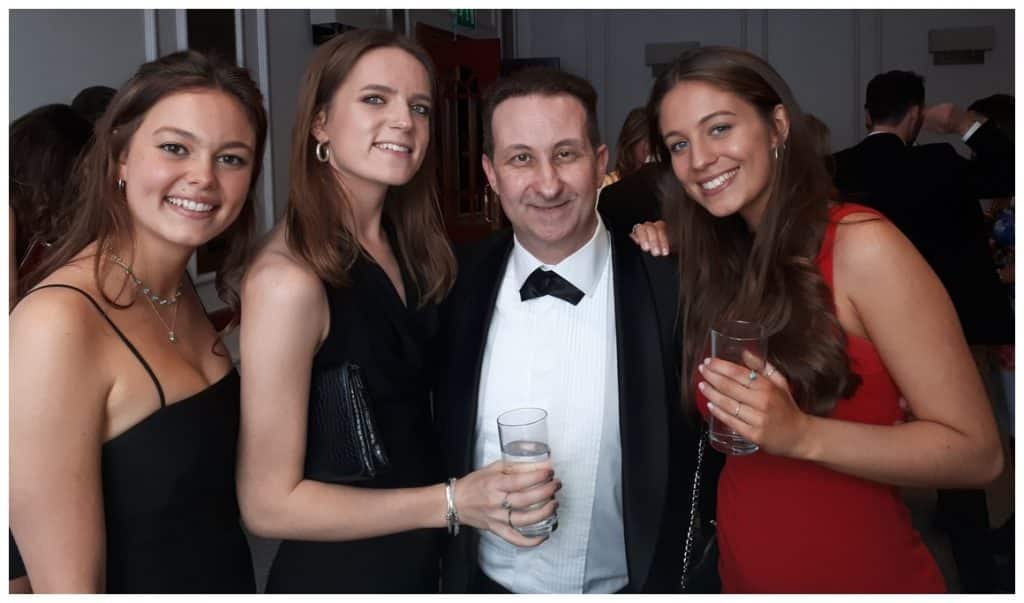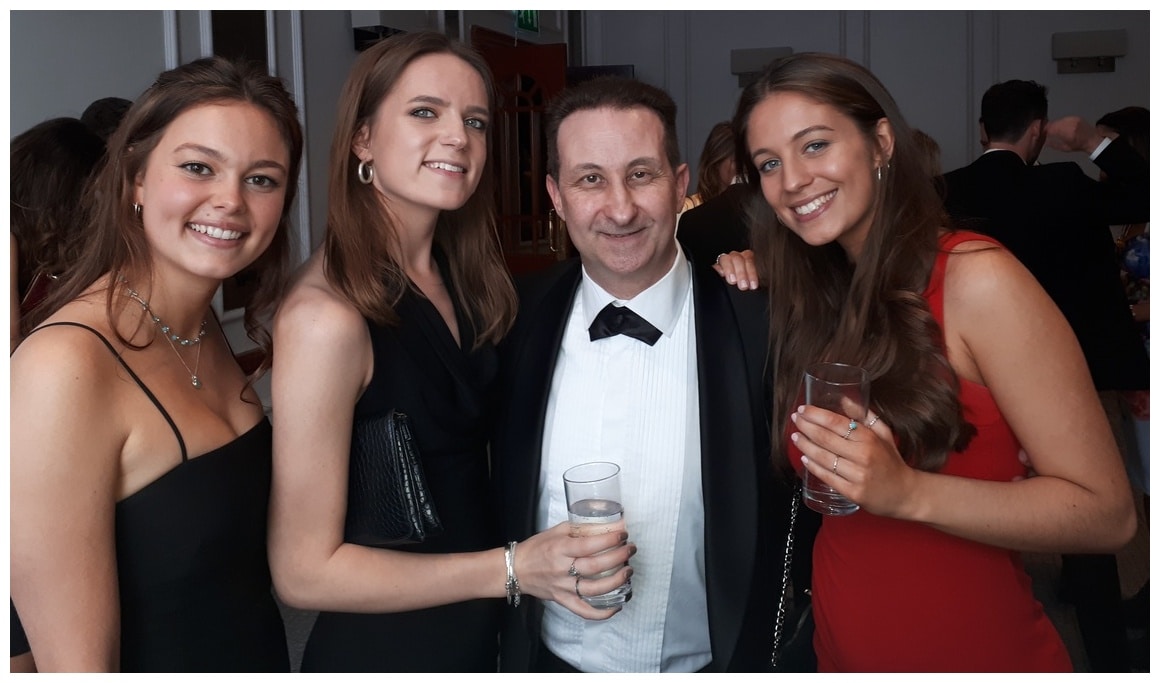 Weymouth charity event magician Andy Field's magic solves event problems!
Finding a professional Weymouth charity event magician is tricky! Find one who is reliable and one can also entertain your guests is even more so!
Luckily Andy Field with his magic can solve both these problems! Using his sleight of hand skills along with mind reading display he can give your guests quite a show!
Flexible in approach and design his act can sit nicely around your event. The best part is that he can even help you to fundraise should you so wish him too!
MAGICIAN IN WEYMOUTH CHRISTMAS PARTY'S

Magician Andy Field's close up magic for any Weymouth Christmas party!
Table top magic. Walk about magic. Mix and mingle magic. Whatever your Weymouth Christmas party needs magician Andy can supply and deliver. After that it is up hill all the way!
Twenty years of experience combined with showmanship have made Andy's Facebook page swell with positive reviews and recommendations.
As a result the former S.A.M.S. Magic Champion is highly recommended as a magical entertainer. With good reason too!