MAGICIAN IN EVESHAM & MALVERN


Andy is a professional magician in Evesham & Malvern who is available for weddings, parties and events.

OVER FIVE MILLION YOUTUBE CHANNEL HITS
Andy is your magician if you like your money magic!
MAGICIAN IN EVESHAM MALVERN WEDDING MAGIC

Andy delivers strong and engaging close up magic
Evesham wedding magician Andy Field recommends that your guests should always expect the unexpected when he is performing his close up magic!
Notably magician Andy is a naturally gifted entertainer and showman. Subsequently he wow's audiences by knocking their socks off with his sleight of hand. In addition he also performs mind reading magic! In short the former S.A.M.S. Champion of Close up Magic knows how to entertain!
With this in mind hire Andy and create an atmosphere of synergy for your wedding. Above all your guests will talk of your day for a long time to come!
MAGICIAN IN EVESHAM MALVERN BIRTHDAY PARTY HIRE

Memorable magic and compelling entertainment
Andy receives many comments from people regarding his birthday party entertainment illusions. One of the most common is that no matter how closely people are watching they are unable to see a thing. Or work out how he does it!
To begin with he started with a little magic kit from when he was a boy. Consequently he creates and designs may of his own magic illusions. Some of which are very complicated!
by and large ordinary household object will now act in a very bizarre manner. They will obey Andy's commands! Playing cards will change value. Coins will bend in half and borrowed items will travel to impossible locations!
In addition money can be made in the blink of an eye! On top of this mentalism and mind reading is also performed.
MAGICIAN IN MALVERN AND EVESHAM CLOSE UP MAGIC

Every close up trick compelling
Andy is a professional full time magical expert. He will entertain your guests with his distinctive close up magic skills at your wedding or birthday party function.
He performs all over Evesham and Malvern and the UK. In short he supplies walk around magic for the guests of Brides and Grooms at their weddings. Plus magic for wedding anniversary parties.
MAGICIAN IN EVESHAM REVIEWS

In short Andy is very zealous about his magic. As a result he works very hard to provide an excellent service for his customers.
In fact his card tricks and walk around magic have been described as being eye-opening. More importantly exceptional.
Overall his personality has been tagged as charming, fascinating and full of energy.
He is easy going and very approachable to work with. For example his whole act is adaptable.
Andy has a substantial amount of positive Facebook Page reviews. They state that Andy's magic is exceptional. His style of entertaining is distinctly popular making him a sure-fire hit for any type of event in Evesham or Malvern.
MAGICIAN IN EVESHAM HIRE COSTS

Some magicians are better at sleight of hand and entertaining people than others.  When you hire Andy you are buying a product.
overall you will be investing in a professional who has had thousands of hours of practice. Andy has performing for real people at hundreds of events. He has an impeccable act and you will find him experienced, reliable, insured, knowledgeable and cordial.
To obtain a free no obligation quote then simply visit the contact page and fill out the enquiry form.
The details you supply will enable Andy to respond with a competitive quote in a very short space of time.
MAGICIAN IN EVESHAM WEDDING ENTERTAINMENT

Tips for Hiring a Professional Party Magician
Ensure it is an adult magician you are booking and not a children's entertainer.
Moreover be sure they have plenty of genuine reviews and recommendations.
Make sure they have public liability insurance.
Are they a full time professional or an amateur?
Do they have lots of videos on their website for you to watch?
Are they very experienced?
MAGICIAN IN EVESHAM WEDDING MAGIC

Eye popping magic. A card with a signature pushed into a solid bottle!
In short, any time you require.  Apart from when people are trying to eat to the actual wedding ceremony itself there are many suitable times for Andy to amaze your guests with his addictive close up magic.
For instance Malvern and Evesham magician Andy can perform during the photo call, canapés, room changes, and the evening function and even at the bar.
If you have a buffet then Andy can entertain tables until it is there turn to go up to get their food.
WHY HIRE A MAGICIAN FOR YOUR EVESHAM WEDDING

If you hire an experienced, entertaining and slick sleight of hand magician like Andy then there is no way your wedding, party or event can fail!
It is all about creating a super atmosphere for your family and friends to chill out in and have a great time.  With this in mind let Andy's conjuring blow them away with his magic!
At the end of the day no one will remember the colour of your table decorations. However they will remember what a marvellous time they had.
MAGICIAN IN EVESHAM CORPORATE HIRE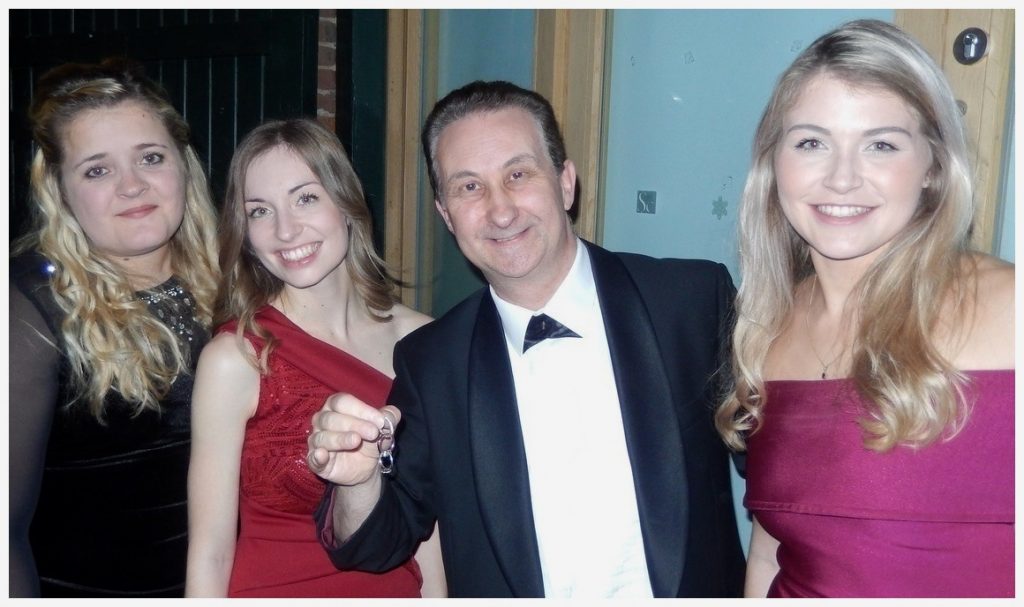 Unusual close up magic. Three borrowed rings linked together!
Andy's portfolio of events also covers the corporate field. In you need a themed or bespoke performance then Andy can adapt his performance for you.
Give your award ceremony or business event some magic! Stop any lull moments to keep everyone happy and entertained.
MAGICIAN IN EVESHAM CHARITY HIRE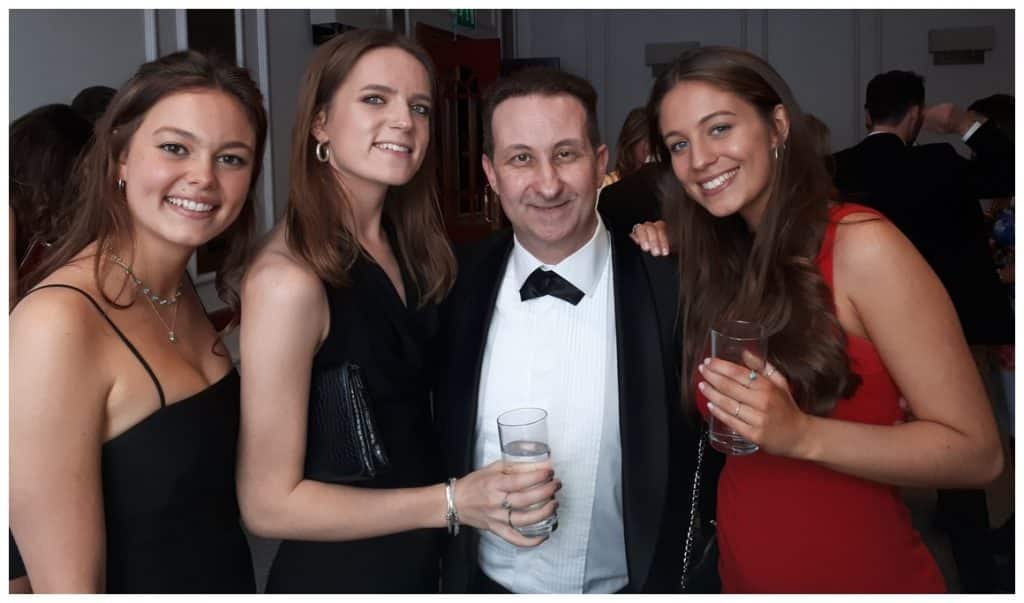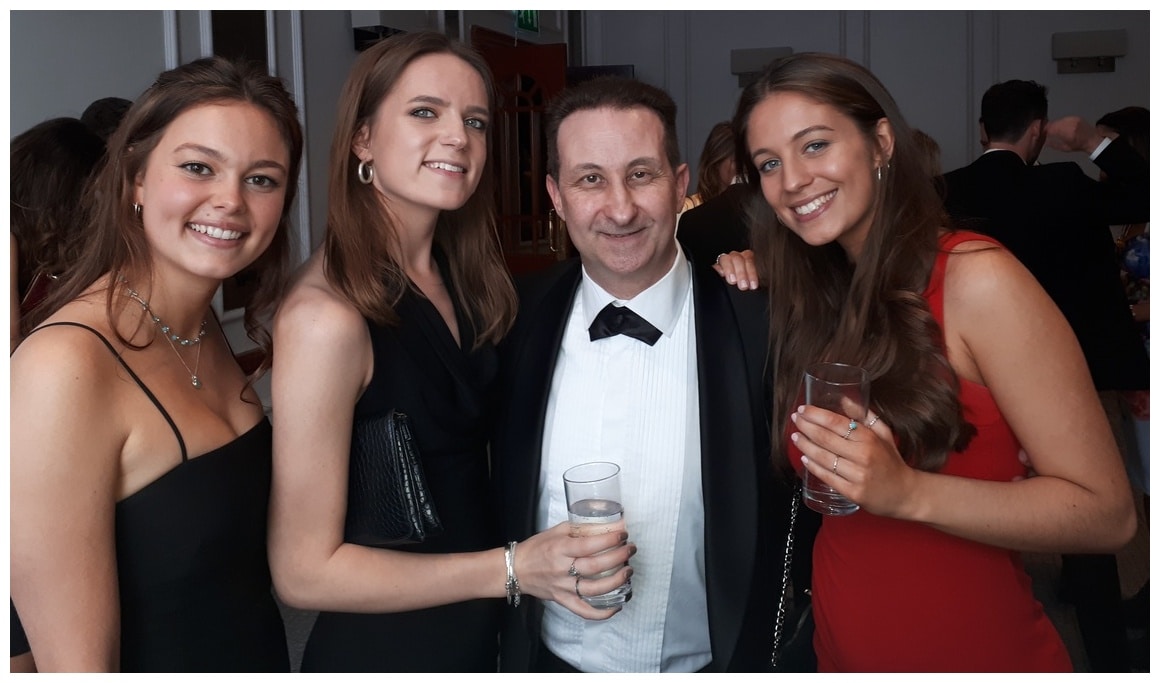 Evesham charity magician Andy Field. Tricky and slick close up magic!
Many years ago magician were burned for performing magic! Thankfully this is not the case these days! This is a good thing for Andy!
Wait until your Evesham charity attendees see what close up magic Andy performs! 
Andy will walk around groups of people performing magic with cards, coins, money and even mind reading!
Andy's magic will create an aura of excitement and energy for your event. Exactly how it should be!
MAGICIAN IN EVESHAM AND MALVERN CHRISTMAS PARTY'S

Magician Evesham for your Christmas parties Andy Field
In short prestigious close up magic for your Evesham Christmas party! Vibrant entertainment right in the heart of your event!
Andy's table top magic has earned him millions of views on YouTube. His personality is often mentioned during client recommendations.
Strong sleight of hand magic which features mind reading, money tricks, coin tricks and miracles with everyday items!
MAGICIAN MALVERN QUESTIONS AND ANSWERS

WHAT IS PARLOUR MAGIC?
This is a magicians expression. Think of a parlour show as a mini cabaret performance. It is usually suitable for medium sized numbers of audience of around twenty to thirty people.
WHAT IS A WEDDING MAGICIAN?
This is a magician who performs magic at a wedding. Either a stage performance or usually close up magic to groups of guests.
WHAT IS SLEIGHT OF HAND?
This is where the magician conjures with small items. Doing so creates the impression of being able to perform magic effects.