MAGICIAN IN PORTSMOUTH FOR WEDDINGS, PARTIES & OTHER EVENTS


Professional magician in Portsmouth Andy Field is available for weddings, parties and other events in the city

OVER FIVE MILLION CHANNEL VIEWS ON YOUTUBE
A regular signed playing card is pushing into a solid bottle. Breathtaking magic!
WEDDING MAGICIAN IN PORTSMOUTH

Wedding magic that is a tonic for the soul!
Introducing the gloriously enjoyable close up magic of illusionist Andy Field! Powerful wedding entertainment!
After just a short interlude of watching Andy's walk around magic your guest will be transfixed! In fact they will report back and tell you he is amazing! It is all about people feeling great.
Andy will create excitement at Portsmouth events such as weddings, birthday parties and corporate team building events. If your occasion needs a touch of sleight of hand magic then Andy is the comedy magical entertainer for you!
The former S.A.M.S. Champion of table Top Magic has years of experience and comes fully insured. Overall bespoke packages can be arranged to suit your day.
BIRTHDAY PARTY MAGICIAN IN PORTSMOUTH

Birthday party magician Andy builds rapport with humour and magic!
Conjurer Andy has performed at multiple private birthday parties in Portsmouth. Another key point is he prides himself on being able to offer captivating sleight of hand magic as standard.
Within a matter of seconds he will engage the attention of your guests and what is more keep it. Perhaps he will borrow a diamond ring and make it appear safe and sound inside a box which is in the pocket of another guest! Wait and see!
Within moments you will hear laughter, clapping and powerful responses to his magic! In fact depend upon it! Talk to us. Andy has flexible party formats to suit your requirements.
This powerful birthday party entertainment is also perfect for wedding anniversaries and corporate events!  With thousands of one line gags to memory Andy can certainly banter with your friends.
SOUTH OF ENGLAND MAGICIAN IN PORTSMOUTH FOR HIRE

Magician Andy is not a budget priced magician. However his fee is not through the roof either.
Please get in touch. Lisa or Andy will talk to you regarding your event and give you a competitive quote.
TABLE TOP / WALK AROUND MAGICIAN IN PORTSMOUTH

Cool walk-about magic. Your imagination is his playground!
Overall Andy's goal as a magician is to astound! He has a strong desire to fabricate a supercharged atmosphere at your Portsmouth wedding or birthday party.
To get everyone laughing and talking. He will break the ice with his experience. Not to mention his prowess and amazing trickery!
In fact throwing an awesome event is not easy. Let Andy help you with your goal!
MAGICIAN IN PORTSMOUTH REVIEWS

Magic Man Andy has skills, expertise and experience in abundance! He also has satisfied customer Facebook reviews to prove it! 
His Facebook Page has over one hundred recommendations. His YouTube magic channel has 5,425,330 views. Plus, he was in the production of the hit BBC drama "Hustle". 
Magician Andy has also won awards from The Scottish Association of Magical Societies. This was for his close up magic skills on two separate occasions. (He performs all over the UK).
CORPORATE MAGICIAN IN PLYMOUTH HIRE

Andy is an very amiable and social character
Let Andy compliment your corporate award evening or casino fun night. With a clean image and a bag of excellent magician illusions he is a promoters dream.
Strong magic combined with experience, showmanship and of course the close up magic!
In addition do you need an important client impressed? He can of course treat your hard working staff to a memorable magical night!
PORTSMOUTH MAGICIAN PERFORMANCE TIME SUGGESTIONS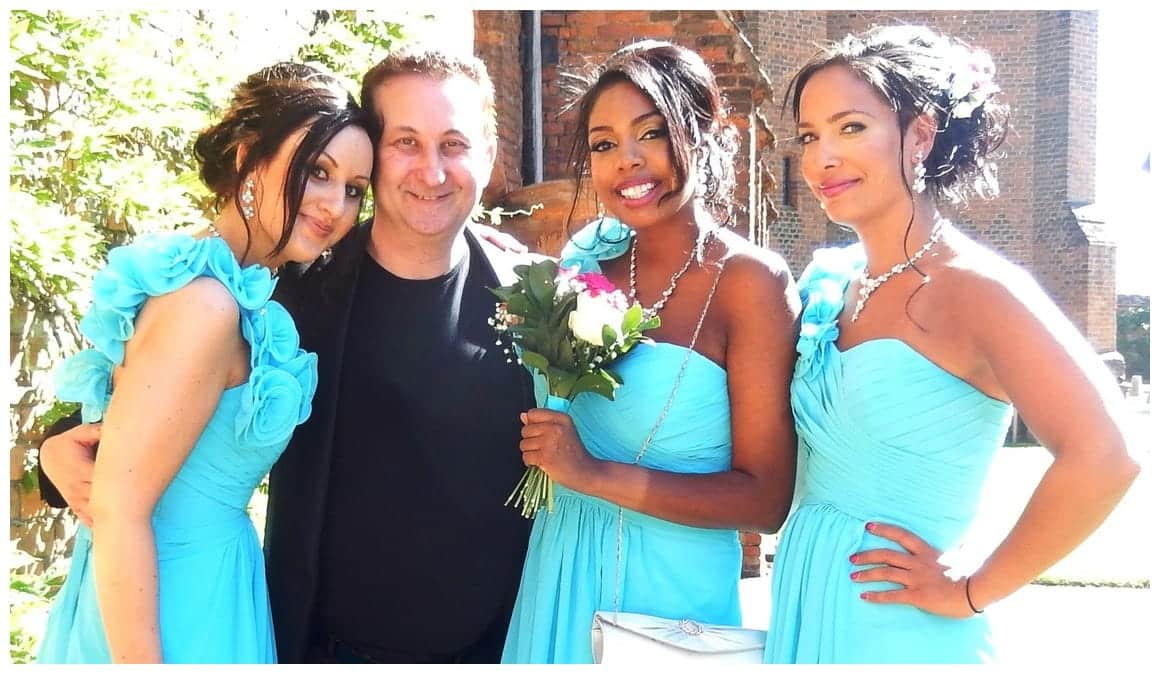 Powerful magic during your photo shoot to enthral everyone!
Andy can structure both his act and his performance times to accommodate you. As an illustration here are a few suggestions.
Canapé and receptions
The wedding photo shoot
The evening wedding gala reception
Between the wedding breakfast meal service
Room preparations and turnabouts
WHY HIRE ANDY FOR YOUR PORTSMOUTH WEDDING OR PARTY

No more event lulls or awkward down times
Strong and enthralling magic from a professional
No weather restrictions on where he can perform
Will make your Portsmouth event memorable
Andy can cover any delays
He is reliable and flexible
Fully insured with twenty years of experience
Andy's showmanship brings people together
The women will give Andy a kiss on the cheek!
FULL TIME MAGICIAN IN PORTSMOUTH

Magician Andy is a people person who by nature loves to socialise. At you Portsmouth wedding or birthday party he will mix and mingle with ease. Andy will interact, welcome and of course entertain your attendees with his walk around magic tricks!
With his charm, strong magic skills and experience he will make you friends relish every moment of being at your event. As a result this will assure your big day or party celebrations are victorious!
By and large a permutation of various packages can be fit right in with your wedding, birthday party or corporate event.
PORTSMOUTH CLOSE UP MAGICIAN

No finer way to prevent party lulls than with Andy's close up magic!
Magicians such as Andy are often associated with sleight of hand card tricks!
Although Andy does have over five million YouTube views for his card trick magic he does offer other illusions for variety. In short weddings and parties need variety to please guests.
Perhaps he could magically grab a fistful of cash out of the air. How about telling you a secret four digit number or the private name of a loved relative?
Andy also conjures with pocket objects such as mobile phones, finger rings, coins and keys just to name a few.
PORTSMOUTH MAGIC TEACHER / TUITION / LESSONS

Perhaps you have always wanted to learn some magic.  To begin with you wish to improve your confidence with interacting with people. Furthermore you may love to learn some amazing sleight of hand skills.
Get in touch with Andy and see how he can help provide a bespoke program to suit your needs.
PORTSMOUTH MAGICIAN PERSONALITY

Andy has a very amiable and friendly personality 
The number one secret for Andy's successful online reviews is not for his powerful magic. This comes second. It is his personality that people are actually reviewing.
For example the ladies want to hug him! The gentlemen want to shake his hand. Andy has a playful and non -confrontational personality. In fact people find his aura friendly and relaxing. (According to his Facebook Page reviews!)
Or to put it another way he makes people feel good. In addition they gain pleasure from watching him. They feel happy to be near him and open up by him.