MAGICIAN FOLKESTONE & DOVER


Professional magician available for weddings, parties and events in Folkestone & Dover. One of the counties top entertainers.

MAGICIAN FOLKESTONE
YOUTUBE CHANNEL VIEWS 5,504,699
Folkestone conjurer Andy Field also know as "The Money Magician" for his wondrous sleight of hand skills with bank bills
MAGICIAN FOLKESTONE & DOVER WEDDING MAGIC

A solid bottle and a solid signed playing card create an impossible moment!
Have your Folkestone wedding party guests treated to exquisite sleight of hand magic. Presenting former S.A.M.S. Champion of Close up Magic!
In short Andy Field is a remarkable wedding entertainer. He is a trusted full time and experienced professional wedding entertainer of many years.
Andy will put the brakes on any lull moments from appearing during your wedding drinks reception! Or wedding photo shoot! Mix and mingle magic which is practical and flexible.
As a result your matrimonial celebrations will be given a boost of excitement! Amazing and tantalising walk around close up magic.
Top of the bill magic presented with experience, expertise and pure showmanship. Your Folkestone wedding party will remember your day for many positive reasons.
MAGICIAN FOLKSTONE & DOVER BIRTHDAY PARTY MAGICIAN

Use Andy's Close up magic at your Folkestone birthday party to impress
As a birthday party magician Andy's sleight of hand magic will be an unforgettable indulgence.  Combined with humour and showmanship his magic will be a tonic for your birthday party guests.
With thousands of one liner jokes committed to memory he has all the funnies to playfully banter with your family and friends all in good nature. 
In short Andy has amazing illusions specifically for birthday parties.  As soon as your guests have settled in with a drink the man with a thousand secrets will get to work. As a result not one moment will be wasted.
In fact he will have your friends laughing one minute. Then speechless with amazement the next. If you are going to hire a close up magician for your party it might as well be an excellent one!
FOLKSTONE & DOVER CLOSE UP / WALK AROUND MAGIC 

Eye widening walk around magic in and around Folkestone and Dover
One of the beauties of Andy act is that he is very flexible regarding where he can perform.  For example. No stage is needed. Just an audience and standing space is all that is literally required.
At a drinks reception for a birthday party or corporate event he can walk around and perform. As a result his captivating illusions and showmanship will unite people and pull them in.
Hire illusionist Andy to support your Folkestone event with his magic. As a result he rest will be history!
MAGICIAN FOLKESTONE HIRE FEE AND COSTS

Folkestone wedding entertainer Andy will always strive to give a great performance. All at the most competitive fee possible.
Travel issues are not a costing factor. His experience, skills and showmanship experience will be the product you will be purchasing. As a result Andy performs close up magic at weddings and birthday parties all over the UK.
MAGICIAN FOLKESTONE & DOVER TABLE TOP MAGIC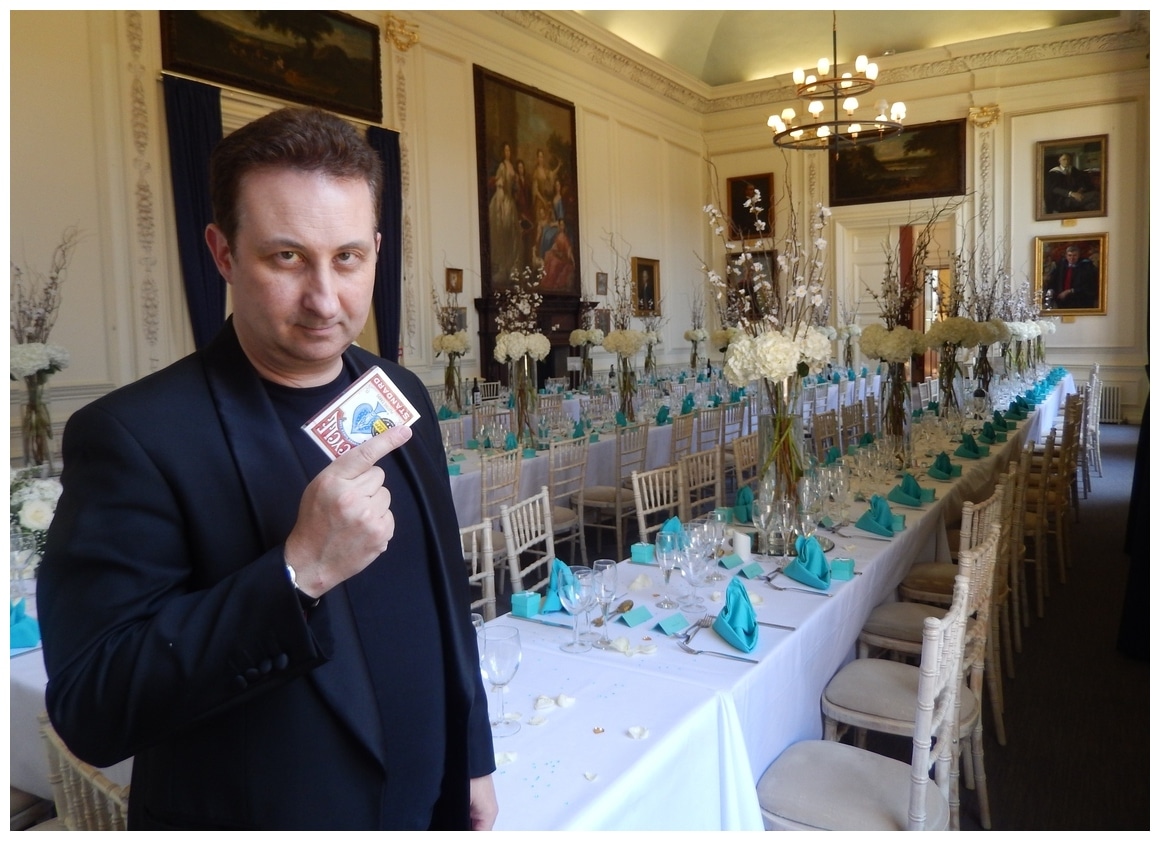 Ice breaking table top magic during your Folkestone wedding breakfast
All in all Andy has a flexible act. In short the benefits of which can be passed on to your event.  For example at wedding breakfast meal he can become involved with your wedding party by performing at each table in turn.
Interactive table top magic such as this will soon create a profound impact. Devious and delicious magic to compliment the meal and desserts!
The same technique can be used for charity events, balls, anniversary parties, corporate events and any other event where guests are seated.
MAGICIAN FOLKSTONE REVIEWS

By and large Andy has an abundance of Facebook Page and Google reviews. These should be given priority by potential customers looking for a trusted and professional magician in Folkestone.
To begin with they speak extremely highly of Andy. His magic, personality, costings, entertainment value and reliability. What is more they come from all over the UK from genuine people.
MAGICIAN FOLKESTONE CORPORATE EVENTS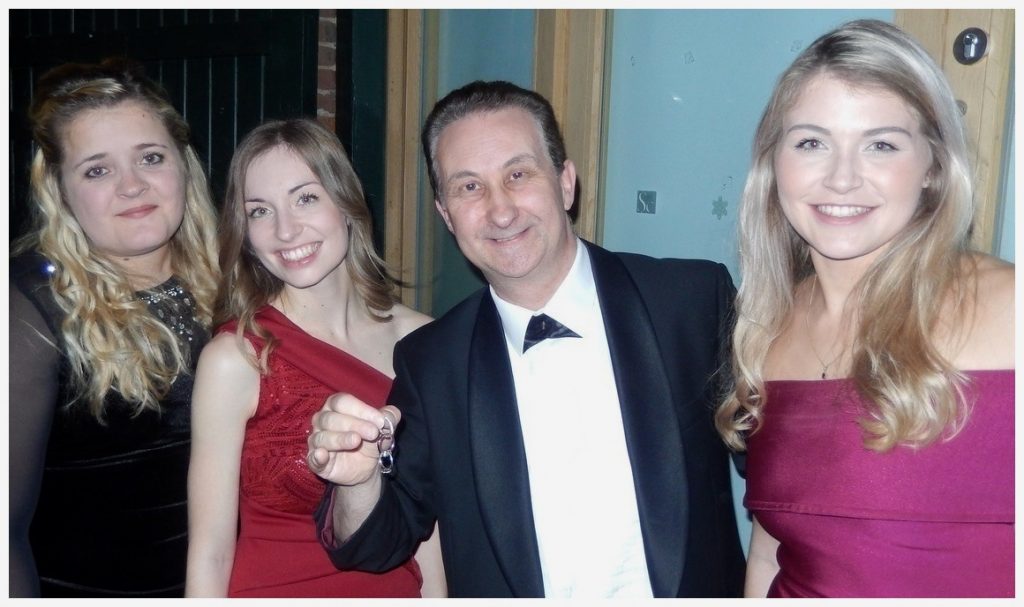 Extremely powerful close up magic! Andy links three borrowed finger rings
Andy can deliver close up magic with maximum impact and powerful presentations.
Performing magic well and making it entertaining both at the same time is a very difficult skill. In fact it take many years of practice performing to real people.
However, if you are seeking a magician for your corporate event that not only performs excellent magic but is wonderful at managing people then Andy has the personality for your event.
Andy has worked for the BBC, SKY, Barclays, HSBC, Virgin and Moog. All in all he is a magician with a lot of magical secrets!
MAGICIAN FOLKESTONE LESSONS / TUITION / TEACHER

You do not need to be a potential professional magician in order to study magic. Maybe you are business man who knows that wowing new business contacts with some close up magic is a great ice breaker.
Or you could be wishing to make more friends and improve your communication skills or confidence.
To find out more about magical tuition visit here.
MAGICIAN FOLKSTONE & DOVER CHARITY EVENTS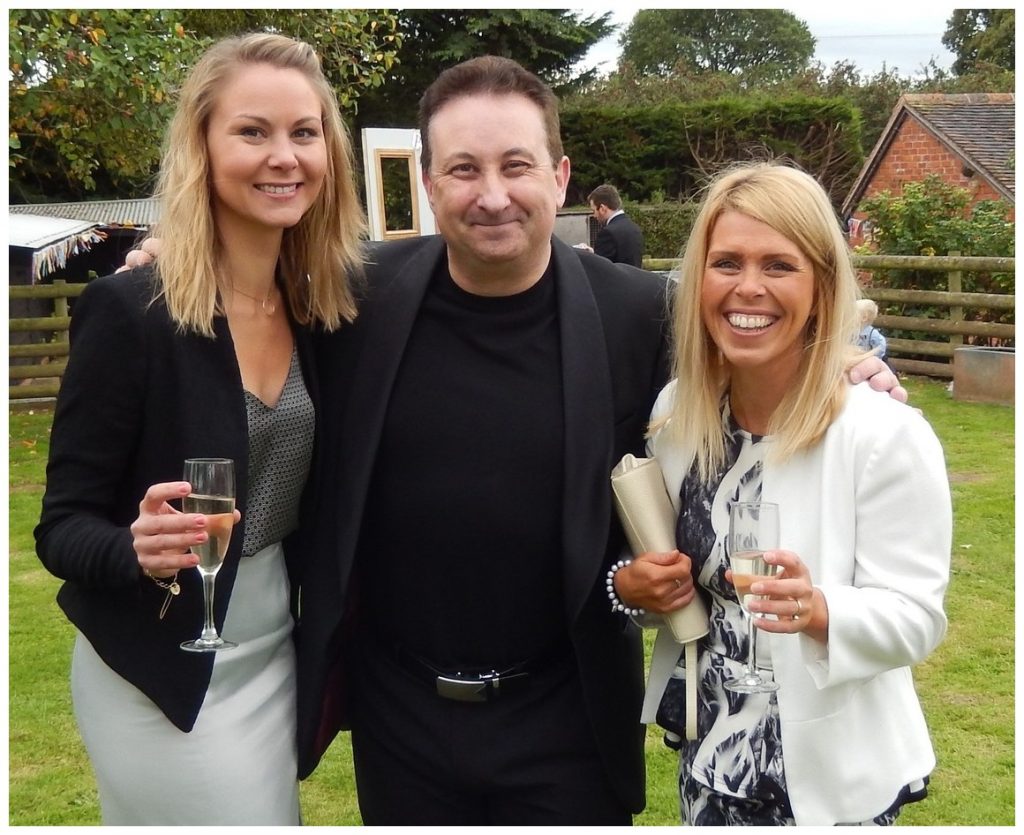 Magic that is a pure pleasure for your Folkstone charity event!
Trickster Andy has everything that your Folkstone charity event could possibly need!
Showmanship with powerful close up magic.
Fully ensured.
Highly experienced.
Trusted and reliable.
Client reviews from all over the UK available on request.
Adaptable and practical packages to suit.
MAGICIAN FOLKSTONE CHRISTMAS PARTY MAGIC

Trickster Andy Field for Folkstone Christmas parties!
Every Folkstone Christmas party is different. Just as every clients wishes are. Rest assured that when you contact Andy he will listen carefully to your requirements.
He will then make suggestions upon the details you provide and provide a competitive quote. It goes without saying that this is free and without any obligation on your part.
If you need an experienced magician who can amaze and entertain then Andy's magic services must be taken advantage of!
MAGICIAN FOLKSTONE QUESTIONS AND ANSWERS

WHAT IS A CORPORATE MAGICIAN?
Companies use corporate magicians to entertain their colleagues and business guests. This is to treat them and let them know it is time to relax and have fun!
WHAT EVENTS DO MAGICIANS USUALLY PERFORM AT?
Magicians who perform professionally are usually in demand for weddings and parties. A professional magician is hired to entertain, amaze and fill lulls when there are down times during the event. This keeps the atmosphere towards the upside.
WHAT DO I LOOK FOR WHEN HIRING A MAGICIAN?
Look for reviews. Not from the magician themselves. Self praise does not count. Look for genuine reviews for previous clients and companies. Make sure that they have some performance videos for you to see.