Professional magician in Torbay in Devon who is available for weddings, parties and events. One of the top local entertainers.

TORBAY MAGICIAN
FORMER HOLDER OF THE S.A.M.S. CHAMPION OF TABLE MAGIC
YOUTUBE VIEWS IN EXCESS OF 5,485,188
Card trick magic which is constantly surprising and amazing!
MAGICIAN IN TORBAY WEDDING MAGIC

Highly spirited walk about close up magic for your Torbay wedding guests!
In short picture the scene. It is your Torbay wedding or birthday party. For example all your family and friends are there to share your special day!
In fact there is a little down time. However this is a golden moment of opportunity to have your guests entertained!
MAGICIAN IN TORBAY WEDDING HIRE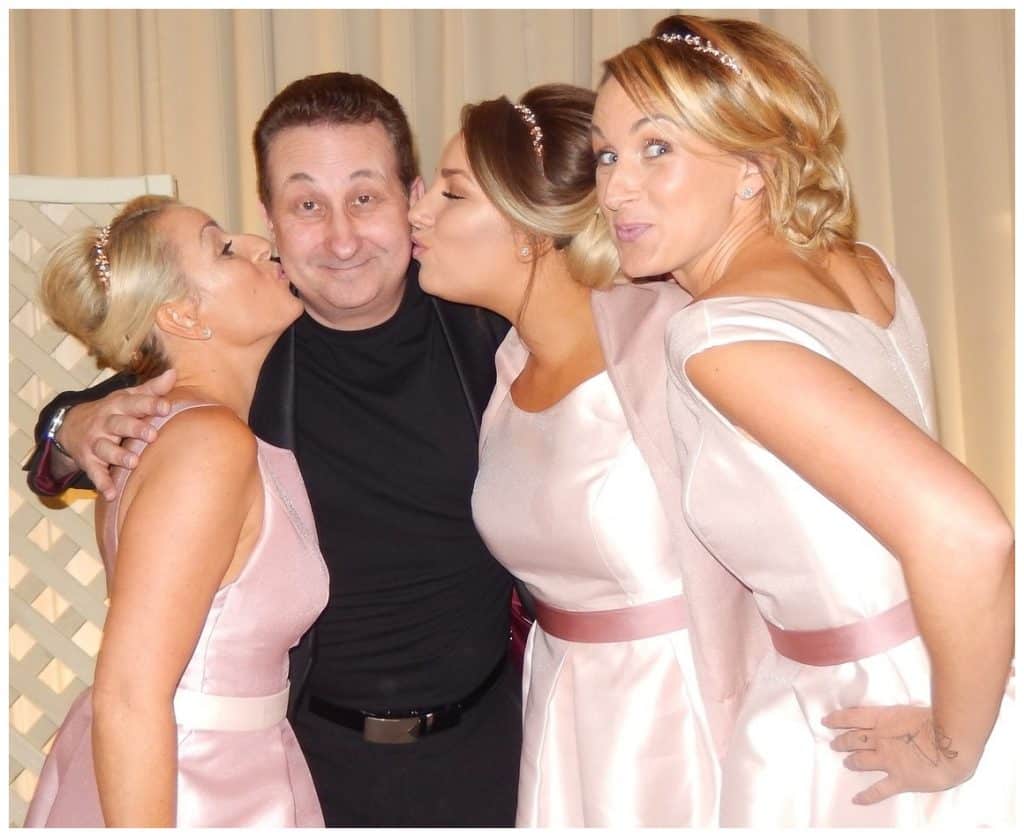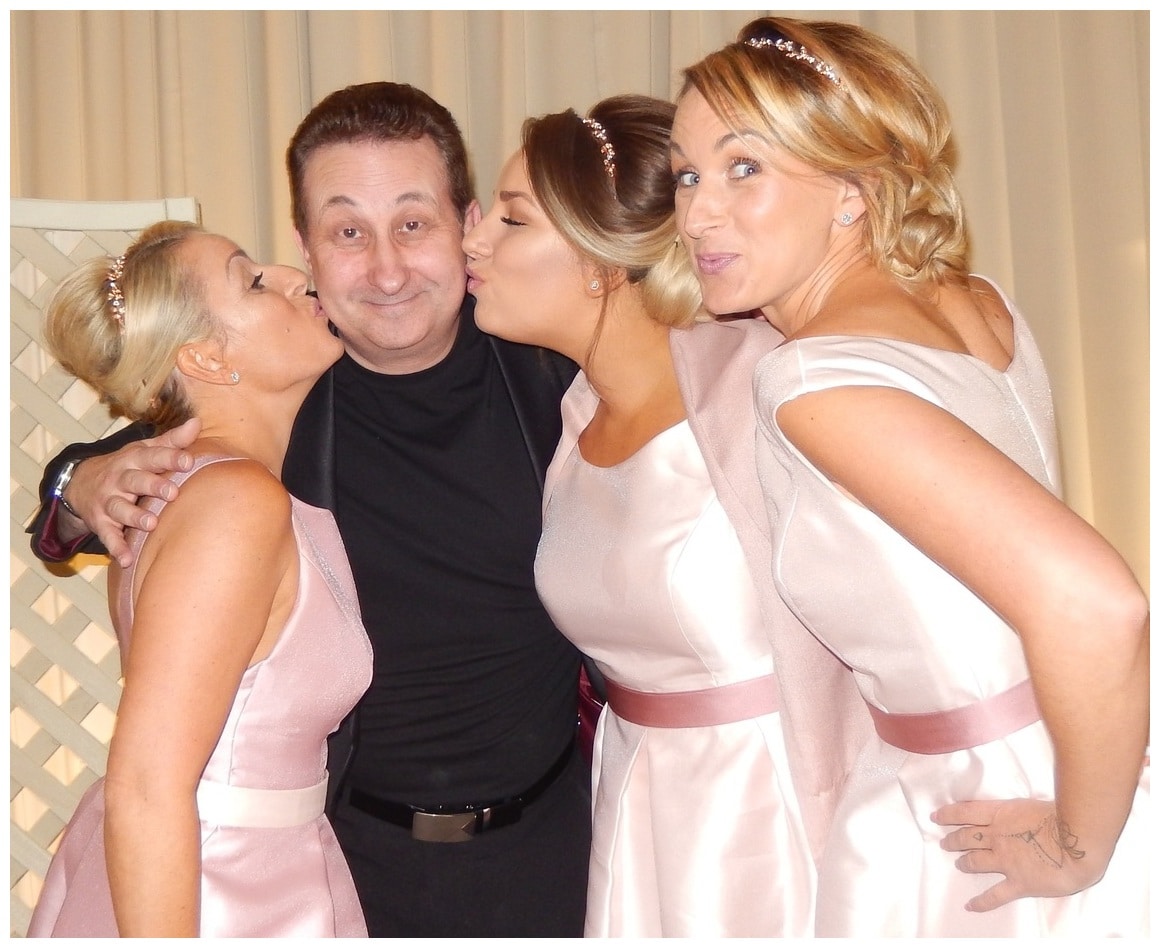 Andy's magic has no cause for complaint!
Enter Torbay wedding magician Andy Field! Overall he is just the showman and story teller to mix and mingle with your wedding attendees. As a result to make your special day even more memorable for your guests!
Sometimes your guests will need a little encouragement to know that it is fine to enjoy let their hair down at your Torbay wedding. By and large let Andy be that encouragement! "Break the ice!"
 MAGICIAN IN TORBAY RECOMMENDATIONS /REVIEWS

Maybe have your pockets picked while you wait?
Over and over without a pause Andy's former wedding and party clients will recommend him for your party or wedding.
Read what people have to say about Torbay wedding magician Andy and his amazing magic right here.
As you will see Andy's act has been reviewed as being a real feel good experience! In detail his magic hits home.
Coupled with his playful and engaging presentations he will bring a wow factor to your event!
MAGICIAN IN TORBAY BIRTHDAY PARTY HIRE

Close up birthday party magic that is delicious in every way!
By and large lots of Torbay birthday parties have pretty food napkins! Sadly these will not be remembered. In short Andy's Torbay birthday party magic will!
How many times in their lives will your guests have seen a pure showman read their minds? Or create money from nothing? Even perform impossible feats of sleight of hand right within touching distance?
Not very often! These close up magic miracles will have a strong impact on your guests. They will be amazed and enthralled. Plus well and truly entertained. Andy's presentations will leave your VIP guests feeling richly satisfied!
MAGICIAN IN TORBAY BIRTHDAY PARTY ENTERTAINMENT 

Torbay birthday party magician for hire to illustrate the impossible perfectly!
Now how long should Trickster Andy perform at your Torbay birthday party? Basically the answer is not too long and not too short!
Overall Andy needs just enough time to fool all your party guests. While being nice about it!
Give Lisa or magician Andy some details about your event. So get the ball rolling to book some great magic.

Former S.A.M.S. Champion of Close up Magic
5 million YouTube Views
Years of Experience
BBC drama "Hustle" consultant
MAGICIAN IN TORBAY CLOSE UP & TABLE TOP MAGIC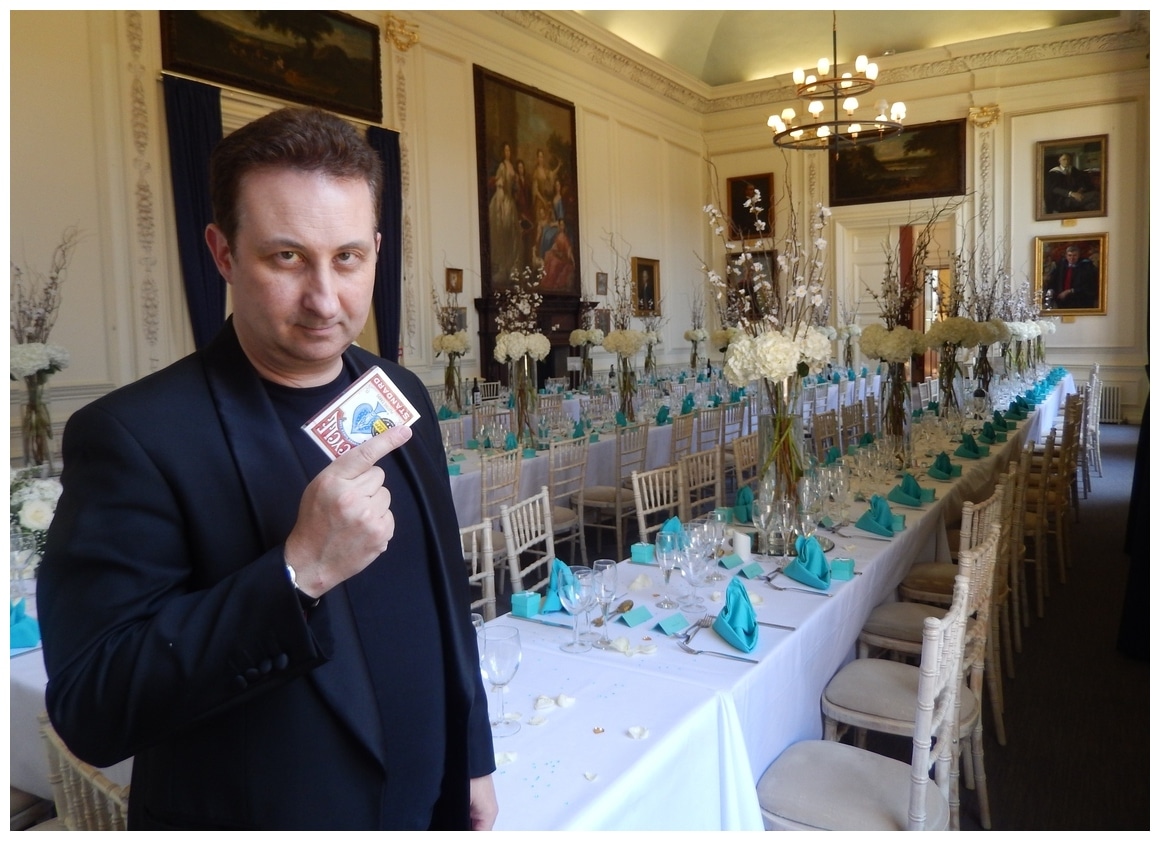 Bewitching table top magic for all Torbay events!
In short magician Andy uses his many years of experience to present his incredible sleight of hand. Everything is wrapped around captivating story lines.
In short rather than just standing there and showing a trick he pulls his audience into his world of illusion. Ensuring that each person experiences his magic in a way they never thought possible!
Minds will be read playing cards torn and restored. Plus borrowed items re-appearing in impossible places. Or maybe objects will float in mid-air!
In detail Andy radiates a warm easy going vibe. He will make your wedding or party guests feel relaxed in his presence. In fact they will enjoy this gentleman fooling them.
TORBAY WEDDING & BIRTHDAY PARTY PERFORMANCE TIMES

Illusionist Andy's Torbay wedding and party performances are very flexible. In short they can be arranged to suit your event.
In fact Lisa and Andy are only an email away to discuss your event. Here are a few performance permutation suggestions.
Photo call / wedding breakfast
Wedding breakfast / evening reception
Photo call / evening reception
Or any times that feel good and work for you
MAGICIAN IN TORBAY CORPORATE EVENTS

Heart warming walk about magic from Trickster Andy!
Magician Andy's close up magic act is not only perfect for wedding or parties. In short he can also adapt to suit your corporate function.
To begin with you may need important clients made to feel welcomed and relaxed. In general Andy is an excellent communicator. He can host and manage your associates with fine professionalism.
Highly spirited close up walk about magic to have everyone roaring with laughter!
WHY BOOK TORBAY MAGICIAN ANDY FIELD

To begin with Torbay professional magician Andy has many years of experience as a professional Torbay wedding and party magician.
His magic will draw your VIP guests in and keep them in a curious grip. Until his illusions reach an amazing conclusion!
Andy has over over one hundred Facebook recommendations and 5.5 million YouTube views. These grow daily. In short your guests will be exposed to a bullet train of close up magical entertainment!
Andy's goal is to perform excellent magic where his experience and skills shine through. Plus his experience creates incredible moments for your audience.
MAGICIAN IN TORBAY LESSONS / TUITION / TUTOR

Overall Torbay magician Andy Field will over various magic workshops for adults who wish to learn magic skills.
For instance these vary from simply yet effective illusions right on up to knuckle busting sleight of hand if required!
For more information please visit the Torbay magic tuition page.
MAGICIAN IN TORBAY CHARITY AND FUNDRAISING EVENTS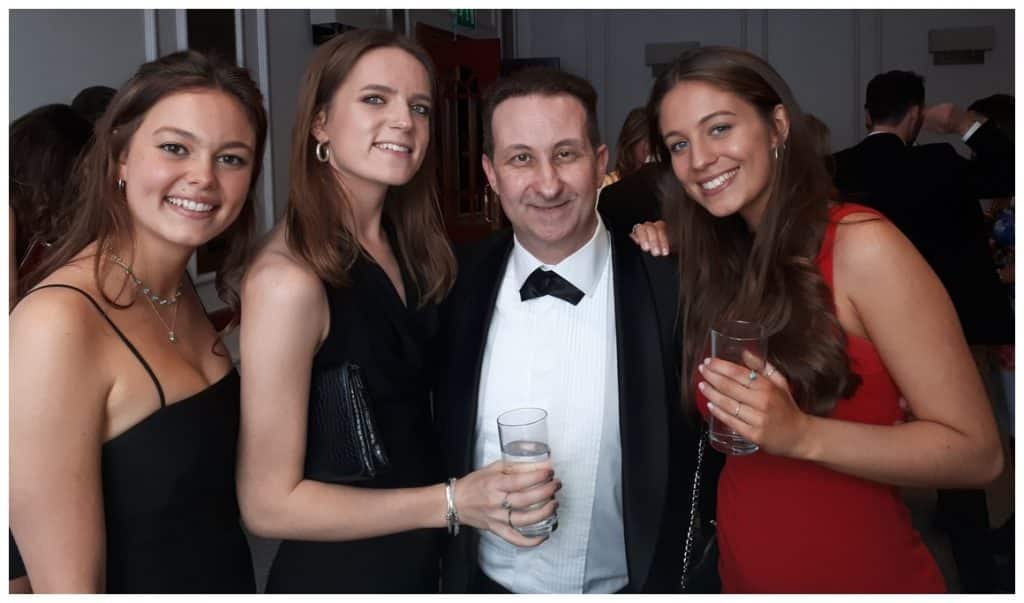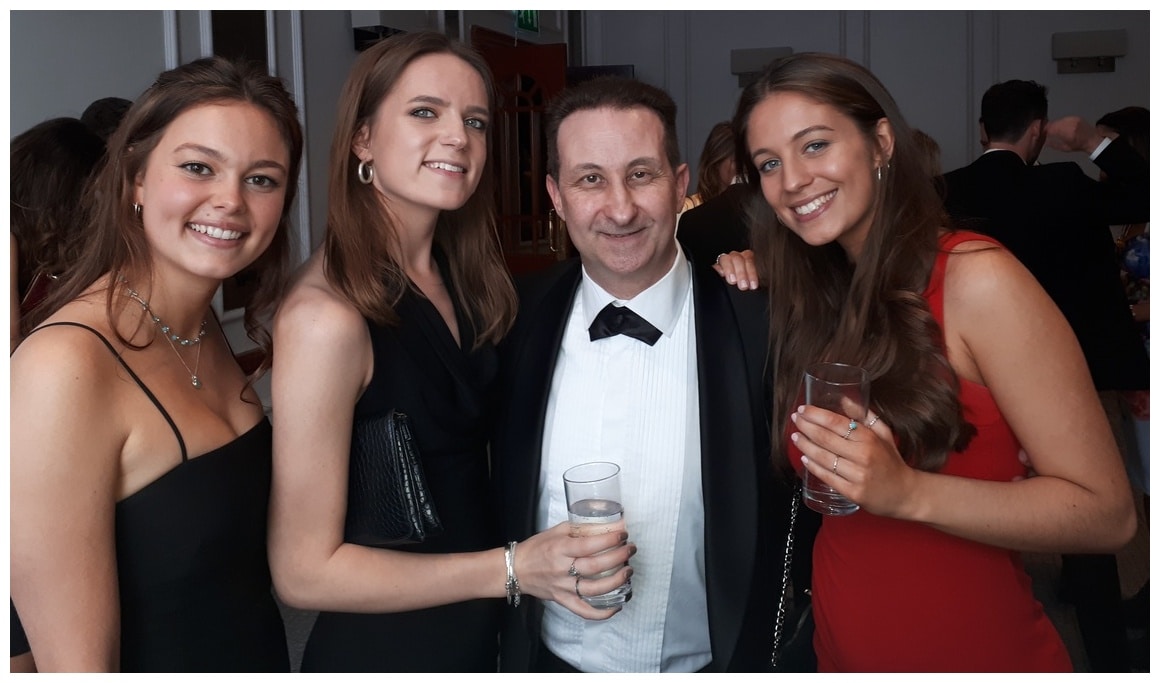 Live magic for your Torbay charity event is always a winner!
Most professional Torbay magicians have a way of revealing a chosen playing card. In fact Andy creates much of his own magic. He has bespoke versions of this sleight of hand magic trick!
Many of his close up magic tricks are interactive. Your guest will also feel the magic happening in their own hands. As a result they will also experience the magic happening in their own minds.
Combine this with powerful walk around magic. You will quickly discover that Andy's act is perfect for your Torbay charity fundraiser night!
MAGICIAN TORBAY CHRISTMAS PARTY'S

Magician Andy for your Torbay Christmas parties!
Do you need your V.I.P. Torbay Christmas guests to be seriously impressed? How about having their minds blown? All this while while laughing?
No problem. Get in touch with Andy and this can all be arranged. In general Christmas parties are the highlight of the year. So make sure yours is the best.
In short create an atmosphere where everyone is happy. The event will virtually run itself.
MAGICIAN TORBAY HIRE PRICES FEES AND COSTS

Fees for Torbay magician Andy Field along with his smoke and mirror magic!
So you want some guy just to do a few tricks right? No you do not. That is what an amateur will do. In short a professional magician has a different mind set.
Andy has worked for years on developing powerful sleight of hand skills. Plus learning how to combine these skills with pure showmanship. 
For example an act that looks so slick it looks like he does not need to practice. However nothing can be further from the truth!
Just like any other business Andy puts in many hours behind the scenes to offer a top draw service. 
Please fill out our on line contact form. Lisa or Andy will get back you very quickly will all the details you need!
TORBAY MAGICIAN QUESTIONS AND ANSWERS

HOW MUCH IS A TORBAY MAGICIAN?
Andy has spent years learning how to perform and present magic expertly. You are paying for his knowledge and experience. With various packages and prices to hand please get in touch. Andy would love nothing more than to talk with you about your event and how he can play his part in making it truly magic!
WHY SHOULD WE HIRE A MAGICIAN?
A professional entertainer such as Andy knows he can add scores of value to your wedding. Sure he is going to perform vibrant and heart warming magic. He can also break the ice with guests. Fill any quiet moments. Cover any room changes. Give the atmosphere a huge lift. He can entertain inside or out. In short he can make your event unforgettable! 
ARE YOU A FULL TIME PROFESSIONAL ENTERTAINER?
Yes Andy is. He performs through the year at weddings and birthday parties for grown ups. He has many years of experience. The former S.A.M.S. Champion of Table Top Magic also has hundreds of thousands of views for his magic on his YouTube channel.
LOOKING FOR FIVE STAR REVIEWS?
Andy has a lot of Facebook reviews and recommendations. To see what these three hundred people have written about his magic check the link towards the top of this page.