MAGICIAN IN LINCOLNSHIRE FOR WEDDINGS AND PARTIES


Professional magician in Lincolnshire that is available for weddings, parties and events.  Including entertaining in Boxted, Chigwell, Halstead, Harwich, Leigh-on-Sea, Maldon, Manningtree, Romford, Shoeburyness, Tendring, Thurrock & Waltham Abbey. One of the counties top entertainers.

MAGICIAN IN LINCOLNSHIRE
Lincolnshire wedding or birthday party magician for hire.
Stamp personality over your event with Andy's walk about magic!
Wonderful close up magic to encourage unity and conversation within your wedding or birthday party guests.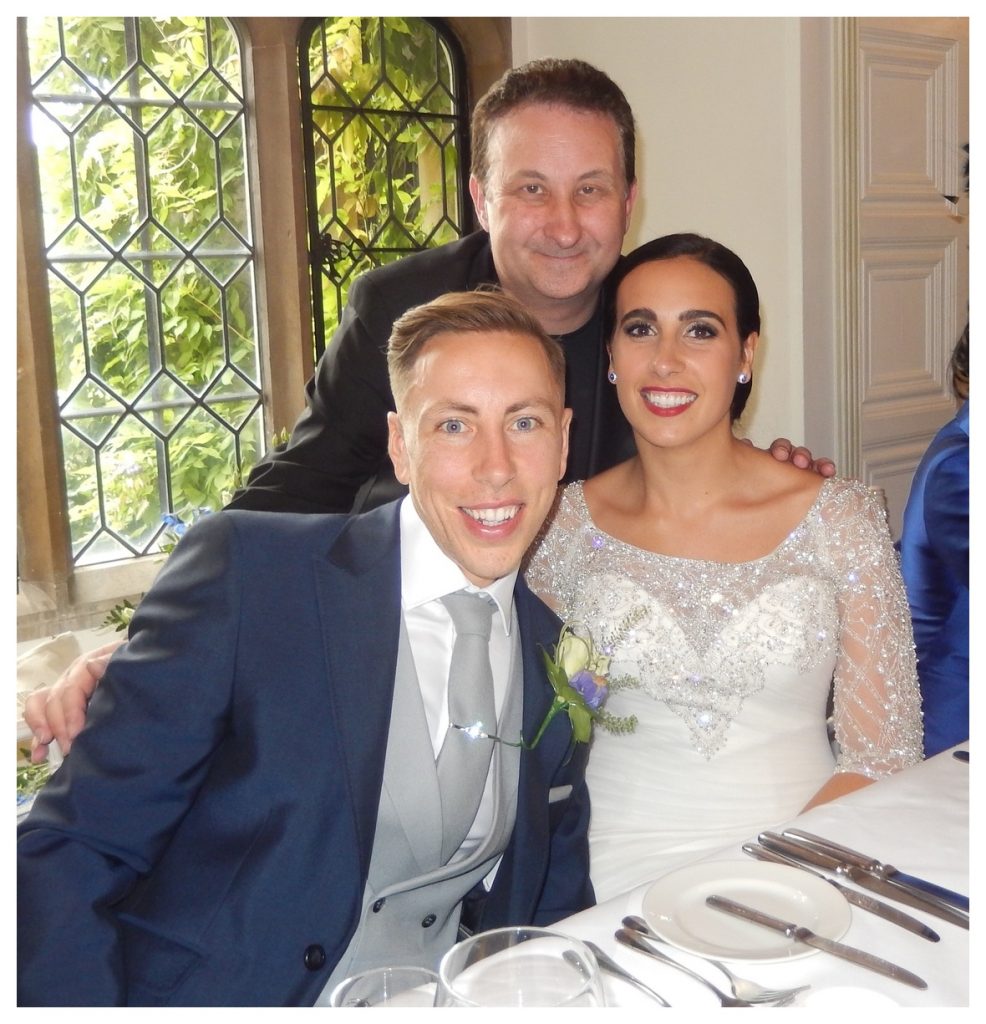 Give you guests an icebreaker opportunity!
The Former S.A.M.S. Champion of Table Top Magic can and will entertain!
Cool sleight of hand entertainment to hook people in and hold them there!
MAGICIAN IN LINCOLNSHIRE 
OVER FIVE MILLION YOUTUBE VIEWS
Lincolnshire illusionist Andy specialises in performing close up magic with money at weddings and birthday parties!
MAGICIAN IN LINCOLNSHIRE WEDDINGS

Lincolnshire mix and mingle magician. Andy pushes a signed card inside a solid bottle. Now that is a card trick!
Given half the chance Lincolnshire wedding magician Andy Field is definitely going to amaze your wedding party guests with eye popping walk around magic!
Your wedding day is extremely important. So do yourself the favour of hiring an experienced and professional wedding entertainer. Former S.A.M.S. Close Up magic Champion. Andy is master walk about magician.
Using his experience and showmanship he will entertain your family and friends with amazing card tricks and mind reading. For good measure he will also use dice, car keys, mobiles and even polo mints to conjure with.
You have your beautiful wedding dress. Now it is time to set the atmosphere alight and make you day totally unforgettable for all your Lincolnshire wedding guests!
WEDDING MAGICIAN IN LINCOLNSHIRE PERFORMANCE SUGGESTIONS

Powerful close up magic for your Lincolnshire wedding celebrations
DURING THE WEDDING PHOTO SHOOT
No need to worry about both your families while having your wedding album pictures take at you Lincolnshire wedding venue. Andy's close up magic will keep everyone suitably excited and impressed.
DURING THE WEDDING BREAKFAST
When your family and friends have never been introduced to each other before then Andy's table top magic can help stimulate conversations. Indeed the obvious one being "how did he do that?" Table side magic is also a marvellous way to keep the energy at the table flowing in between the wedding breakfast food service.
ROOM CHANGES / EVENING RECEPTIONS
This happens at a lot of wedding venues. One common example being that the wedding breakfast and wedding ceremony are in the same room. Staff of the wedding venue will need to prepare the room for the next part of your big day. This could take up to one hour. This is quite a long lull. It is a great opportunity for Lincolnshire wedding entertainer Andy to perform and occupy guests.
MAGICIAN IN LINCOLNSHIRE BIRTHDAY PARTIES

Lincolnshire conjurer Andy. Walk around magic for birthday parties. Sleight of hand magic with BIG impact!
Lincolnshire conjurer Andy magic is crowd pleaser. Therefore totally suitable for birthday party entertainment celebrations where large groups of people need excitement and laughter.
His close up sleight of hand and mind reading illusions are unmissable. You will need to prepare yourself. Andy's magic is nothing like the tricks your grandparents showed you when you were young!
Andy's walk about magic act has been put together to make it both practical and flexible. Plus unbelievable of course! At the bare minimum Andy wants to ensure your party guests have a great night and go home happy! 
In the blink of an eye Andy will have your Lincolnshire birthday party revellers laughing and clapping in bated breath! Fusing birthday party newcomers together with joy and excitement is an excellent strategy!
MAGICIAN IN LINCOLNSHIRE REVIEWS

The very last Lincolnshire wedding performer you will want to hire for your marriage ceremony is an entertainer who is not able to cut the mustard.
You will surely want peace of mind that the magician you are hiring for your big day is solid. A magical performer that is not only excellent but also reliable.
You will find this peace of mind by looking at reviews from a large selection of Andy's past Lincolnshire wedding and birthday party clients at his official Facebook page.
Bona fide reviews from people who have seen Andy perform live and have met him in person at events all over the UK as well as in Lincolnshire.
MAGICIAN IN LINCOLNSHIRE TABLE TOP & CLOSE UP MAGIC

Impress your Lincolnshire wedding and birthday party guests
As a Lincolnshire close up magic magician for hire one of Andy's most powerful assets is his experience. This has come from years of being a full time wedding and party magical entertainer around Lincolnshire.
He is a walk about magician that not only performs profound magic but can also banter and engage socially with your Lincolnshire wedding or party guests at the same time.
On two separate occasions Andy has been a S.A.M.S. Close up Magic Champion. His performances are full of powerful and entertaining sleight of hand. Performance and delivery are crucial in achieving strong magic.
Your Lincolnshire wedding and birthday party guests will feel relaxed in Andy's presence. It is so important to have a magician who has is personable and charming. Andy character has also been commented upon as funny and playful.
CORPORATE MAGICIAN IN LINCOLNSHIRE

Get everyone involved during you Lincolnshire corporate event
The BBC hired Trickster Andy to help in their production of "Hustle" staring Adrian Lester and Robert Vaughn.
He has over five million YouTube views and has been a S.A.M.S. Magic Champion for Table Top Magic. Imagine what he can therefore do for your Lincolnshire corporate event.
Andy performs thought provoking mind reading with original sleight of hand magic. His presentations are entertaining and his personality is endearing. Plus he has a magic hat full of experience to present his act and shape it around your event to your specifications.
Is your evening all about an award ceremony or an industry celebratory birthday? Then no problem Andy will have a package just for you.
FIVE REASON TO BOOK MAGICIAN IN LINCOLNSHIRE ANDY

It is very unlikely you will have so many family and friends gathered in one place again. Give them something special to remember about your big day.
The number one point about Andy's close up magic is the effect it will have upon them. They will feel happy, amazed and motivated!
Having a large number of people stood around with nothing to do could cause lulls in your day. Especially if they are meeting socially for the first time. This is your one and only big day so give them some excellent magic to help break the ice!
Andy's act is fully insured and practically self-contained. No stage or electric power sockets. This will also make your venues insurers happy too. However Andy's has full public liability insurance. A lot of Lincolnshire wedding venues insist on this in this day and age.
He is really good! (More reviews for Andy from Google)
MAGICIAN LINCOLNSHIRE CUSTOMER EXPERIENCE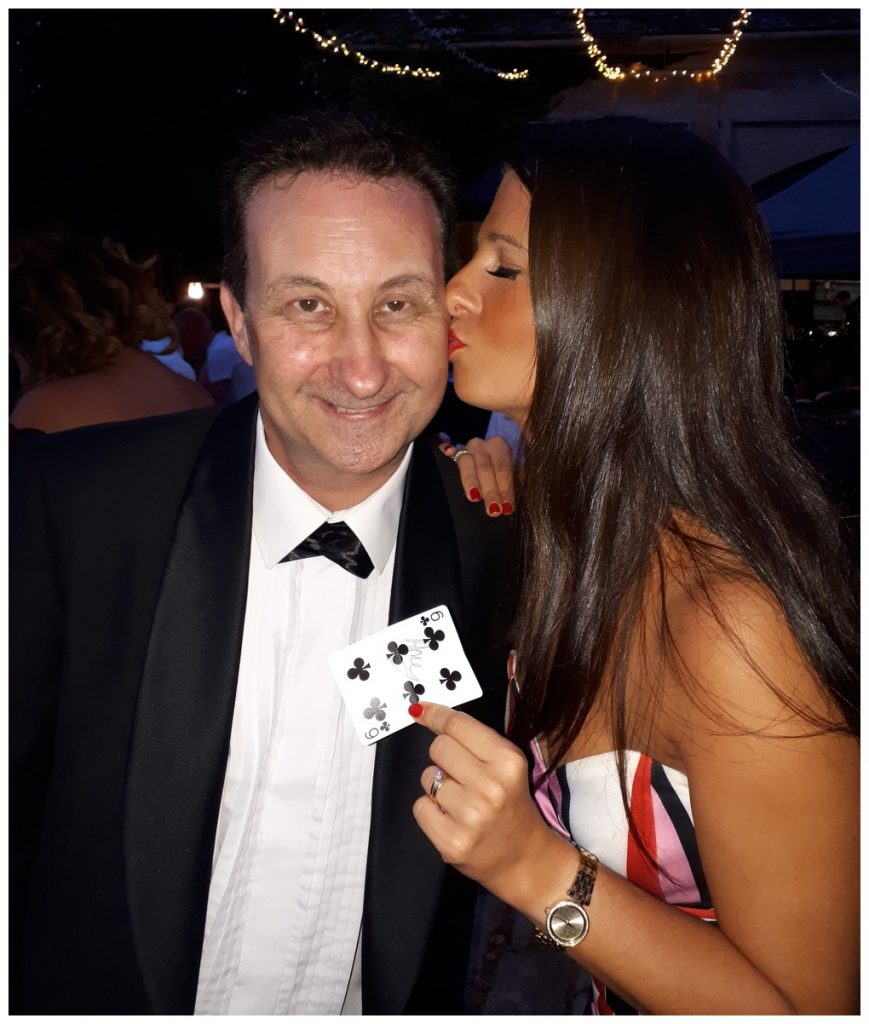 Powerful and beautifully presented close up magic. Entertaining and very memorable. What more could your Lincolnshire event need?
You will not need to cross your fingers and hope for the best when you book Andy for your Lincolnshire birthday party or wedding.
Both you and your event attendees will experience excellent sleight of hand magic. Indeed prepare for guest feedback telling you how amazing Andy is!
Andy's number one intention is to totally impress your Lincolnshire wedding or birthday party guests with his card tricks, coin tricks and mind reading.
The gentleman will shake Andy by the hand and ladies will want hug him!
MAGICIAN IN LINCOLNSHIRE PRICES & BOOKING

Andy's pricing structure will be as competitive as possible. Please fill our simple booking form. Lisa or Andy with then get back in contact with a no obligation quote by email. It is very simple and hassle free.
If you wish to proceed with your booking we will ask you for a small deposit. This will then secure Andy exclusively for your wedding, birthday party or event.
LINCOLNSHIRE WEDDING & PARTY MAGICIAN FEE

Lincolnshire magician Andy's fee like all professional magicians will very and is set by a number of various factors.
For example the time of year, how long you require, what type of an event it is, how many people are attending are examples of what will determine his hire fee.
The best thing to do would be to get in touch and discuss your requirements.  Andy or Lisa would love to provide you with a free no obligation quotes and give you the best price possible.
MAGICIAN IN LINCOLNSHIRE MIND READER AND CARD TRICKS

Andy's card trick performances have over five million YouTube channel views
Lincolnshire wedding entertainer and close up magician Andy uses showmanship and experience to create the illusion of being able to read minds. Or in other words telepathy and clairvoyance!
It is not uncommon for Andy to tell Lincolnshire birthday party guests secret and private information. Details that he could not possible know such as their birth date, a lover's first name or a four digit number.
Andy's sleight of hand skills with playing cards are also very strong. Overall if you want to see these paste boards manipulating to see fantastic magical moments then Andy is the magician for you!
He also conjures with small and familiar everyday objects to add variety into his walk around magic shows. For example he will use finger rings, card keys, rope, coins, money and even polo mints!
MAGICIAN IN LINCOLNSHIRE MAGIC TEACHER / LESSONS / TUITION

Are you over eighteen interested in learning the craft of magic as a new hobby? Or perhaps you want to push yourself further to a semi-professional standard? Find out more about Andy's private magic tuition.
LINCOLNSHIRE WEDDING & BIRTHDAY PARTY ENTERTAINMENT

A highly successful and very clever Trickser!
You have spent months planning your Lincolnshire wedding and birthday party celebrations. A lot of money and time have been invested.
Therefore the cost of hiring great entertainment is minimal in comparison. You have the food and the drink. Now it is time to go for the hat trick if you pardon the pun.
Hiring great entertainment will virtually secure the success of your event. By creating the right mood and atmosphere your guests will have a marvellous and memorable time to look back on and so will you. It will be the icing on your Lincolnshire wedding or birthday cake!