MAGICIAN IN CORNWALL, NEWQUAY & FALMOUTH


Professional close up magician in Cornwall available for weddings, parties and events in Newquay, Falmouth, Bude, Liskeard, Penzance, Truro and the rest of the county.

MAGICIAN CORNWALL
5,502,564 YOUTUBE CHANNEL VIEWS
Wedding magician Cornwall Andy Field! Put your feet up and watch. Do not blink!
MAGICIAN CORNWALL, NEWQUAY & FALMOUTH WEDDINGS

Perfect wedding magic for Newquay and Falmouth wedding drink receptions
Let your wedding guests experience the exceptionally clever conjuring of Andy Field. Richly satisfying magic!
He is a full time illusionist. Moreover he knows how to create an explosive atmosphere at your wedding. For instance making your family and friends happy – It does not get better than that!
According to his copious of on line reviews Andy's magic is a tonic for your guests to revel in. He will mix and mingle performing his razor sharp sleight of hand magic.
As a result let your friends be wowed. Use Andy during photo calls, arrival drinks, room changed and receptions.
MAGICIAN CORNWALL, NEWQUAY & FALMOUTH BIRTHDAY PARTIES

Create an amazing sense of wonder for your Cornwall birthday party!
In the first place get the atmosphere off to a great start!  Unbelievable close up birthday party magic is also a super way to break the ice at the start of your celebration party.
Andy will perform his powerful walk around magic. As a result the men will shake their heads incredulity. The women will giggle in delight! Everyone will laugh and your party room will be alive with energy!
Make your Cornwall birthday party a bullet train ride of memorable entertainment!  Your guests will be sure to tell their friends about your successful events!
Small private dinner parties to large award events. Andy will call upon his experience to compliment your event accordingly. He will fit like a jigsaw piece! Find out more.
MAGICIAN CORNWALL, FALMOUTH & NEWQUAY CLOSE UP MAGIC

Eye popping close up magic for your Cornwall wedding party entourage!
Andy the Sorcerer's close up magic is entertaining, engaging and unbelievable. According to his Facebook page. This energetic performer travels all over the UK supplying magic to stir curiosity in people and create wonder.
Andy's magic is perfect for events such as weddings, birthday parties, corporate events, balls and all private functions.
MAGICIAN CORNWALL TABLE TOP MAGIC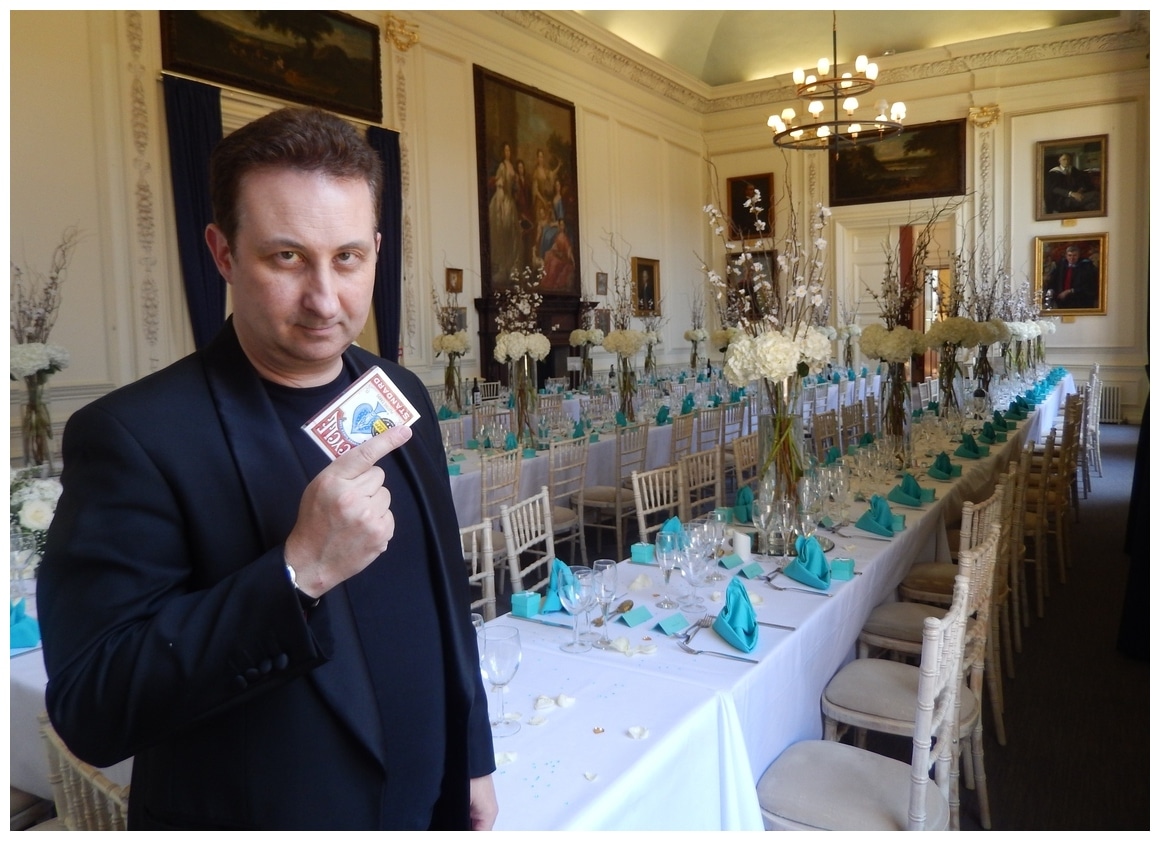 What a helpful chap – Cornwall magic man Andy will come to your table and entertain
Basically this means that Andy will perform his illusions right up close to your guests while they are seated and relaxed at their party table.
Generally the performances take place between any food servings. He then moves on to the next group and gives them their own private show.
For this reason this style of conjuring is known as table-hopping and walk about magic.
MAGICIAN CORNWALL SLEIGHT OF HAND & MENTALISM MAGIC

Magician Andy entertains and creates magical mysteries with various small familiar objects. Playing cards, bills and coins are all combined in his act to create addictive magic performances.
Andy also creates the impression of being able to see into people thoughts and mind read. This is the kind of spellbinding magic that will really draw your guests into Andy's world of magic.
MAGICIAN CORNWALL HIRE COST AND PRICES

All quotes are different because each Cornwall wedding or birthday party will be different. For help and support in obtaining an event price please fill out or enquiry form.
Lisa or Andy will respond as soon as they can to help you.
MAGICIAN CORNWALL CORPORATE HIRE

Cornwall events magician Andy Field for hire. Experience the impossible!
Andy has a very amiable personality. Combined with his experience and strong magic he is a sure bet to front your corporate party.
In fact as a magical entertainer he has many years of experience. He knows how to impress clients and make you look good.
Let Andy take part in your award events, office openings and hospitality evenings. Magic that is amazing, funny and full of heart.
MAGICIAN CORNWALL MAGIC TUITION / TEACHER / LESSONS

MAGICIAN CORNWALL CHARITY FUNDRAISING HIRE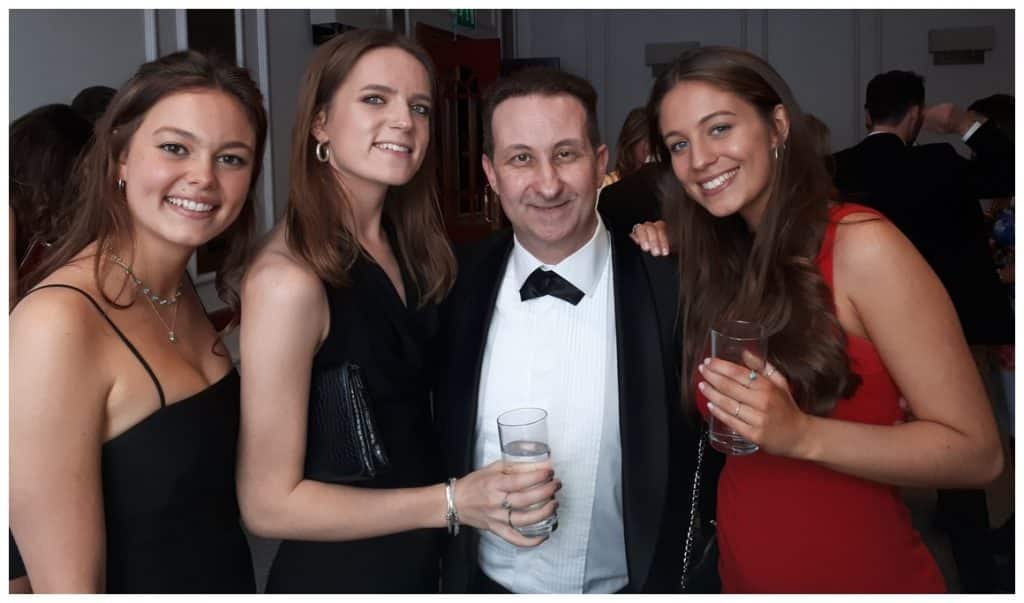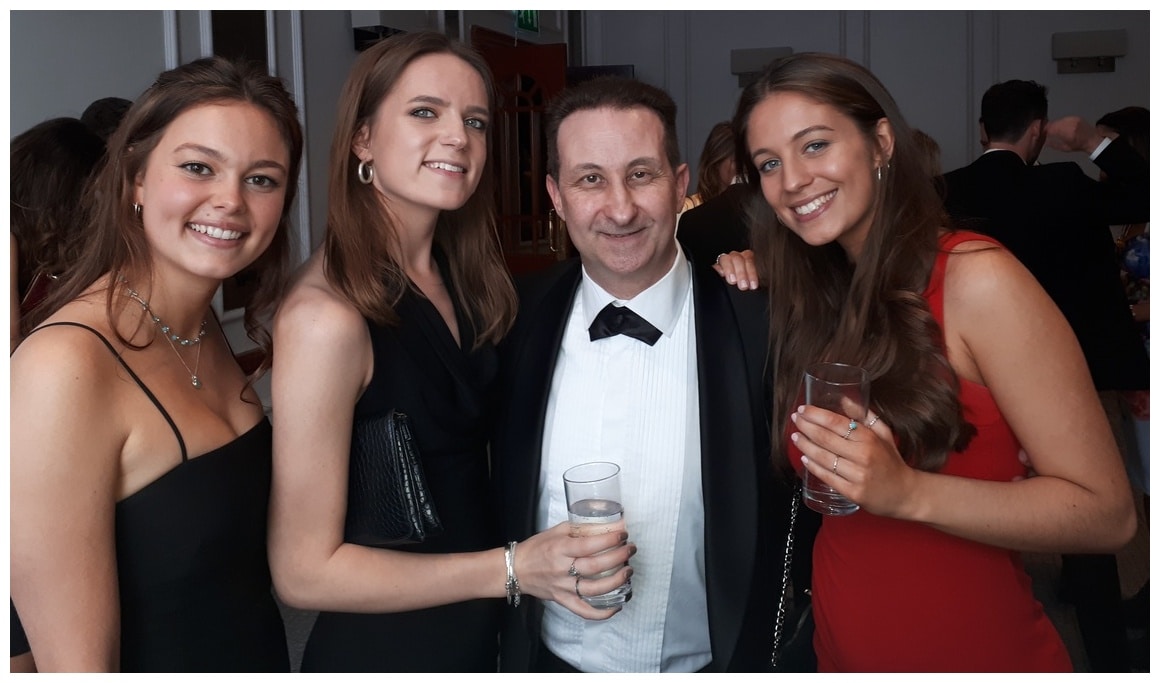 Magic for your Cornwall charity event that is gripping and insightful.
Cornwall charity fundraiser magician Andy designs magic. He invents close up magic tricks that will seriously impress your guests!
Think about that at your your Cornwall charity event. Why would you want anything less!
Flexible magic that is well presented. Sleight of hand magic combined with mind reading illusions!
Competitively priced and reliable services. His is an event organisers dream act. 
MAGICIAN CORNWALL CHRISTMAS PARTY'S

Cornwall Christmas parties. Magician Andy Field's magic is utterly engrossing!
Andy's Cornwall Christmas party magic is everything a host needs to impress their guests. His sleight of hand is slick. Engaging. Powerful. Fun and most of all entertaining.
It's time to create both magic and memories for your seasonal event. Andy's Facebook reviews state that he is friendly, professional and likeable.
Andy performs close up magic that is easy to understand. Often interactive for your guests to take part in and experience. There is always a souvenir for them to have as a keepsake.
MAGICIAN CORNWALL HIRE PRICES FEES AND COSTS

Fees and costs for Cornwall Magician Andy Field and his magic
Prices for magicians vary considerably. If you have done you homework and received a few quotes you will know this.
Why is this so? Well Andy is unable to speak for other Cornwall magicians but when it comes to his services he is focused on supplying the four "E"'s. 
They are experience, expertise, entertainment and excellence. Having said this he also believes in supplying a great product at a great price. Get in touch for your free quote today.