MAGICIAN IN DEVON INCLUDING EXETER & EXMOUTH


Professional magician available for weddings, parties and events in Devon including Exeter & Exmouth.

MAGICIAN EXETER & EXMOUTH
Wedding and birthday party entertainment for your guests that is satisfying and addictive!
Sleight of hand party magician. Anniversaries, Corporate and Charity Balls all accommodated for.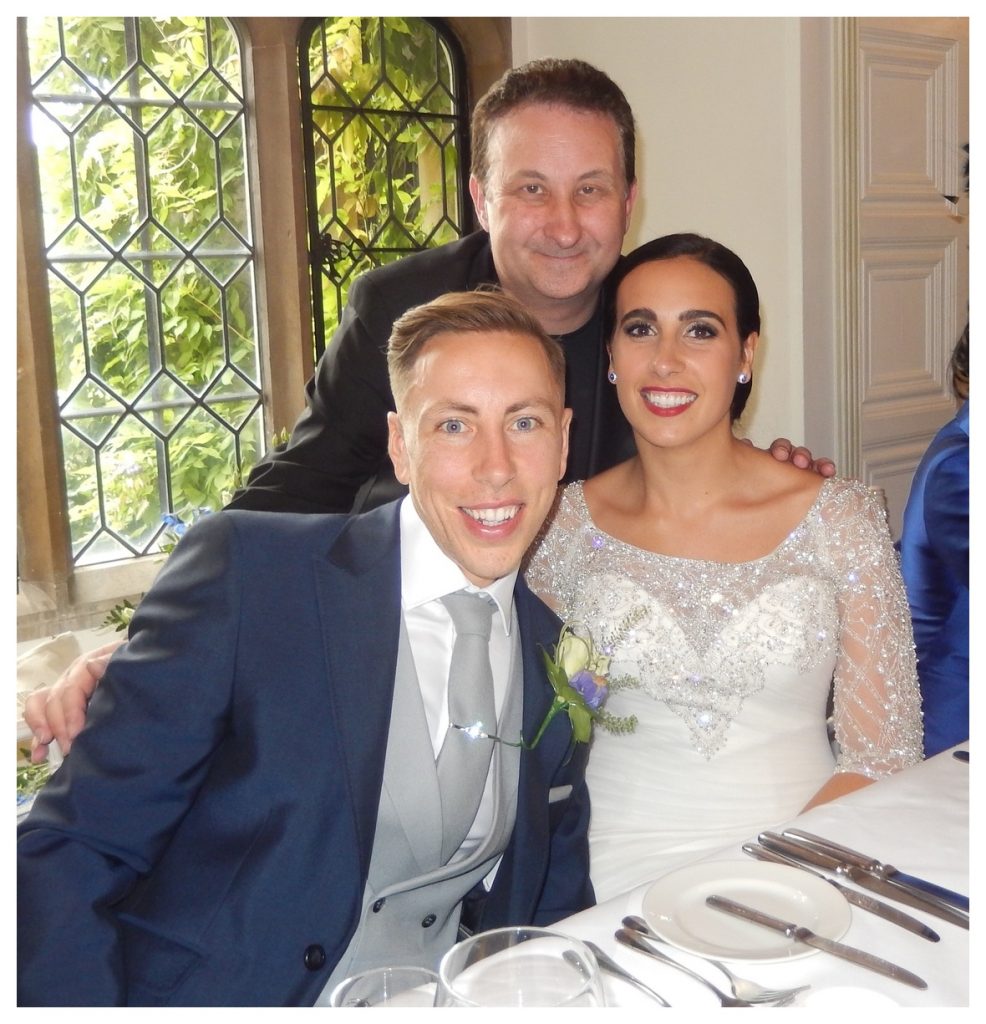 Andy Field is a magician for hire in Exeter and Exmouth.
The former S.A.M.S. Magic Champion will draw your guests in with his walk around magic. Explosive entertainment for all to experience!
EXETER & EXMOUTH MAGICIAN
5,513,832 YOUTUBE CHANNEL VIEWS
A sublime polo mint illusion that has to be camera trickery – but is not
MAGICIAN IN EXETER & EXMOUTH WEDDING HIRE

A signed card is impossibly pushed into a solid bottle
Exeter magician Andy Field is extremely passionate about creating a super environment for your wedding, birthday party or corporate event!
Let Andy host and promote your Exeter wedding or party and create a powerful impact! He has the experience, expertise and entertainment skills all in one package. Strong magic throughout!
Name your pleasure! From professional sleight of hand card tricks to mind reading Andy has an illusion for everyone. Boost your drink and evening receptions with laughter and applause!
MAGICIAN IN EXETER & EXMOUTH BIRTHDAY PARTIES

Unique and interactive close up magic at your birthday party about Exeter
Magic Man Andy's goal is to entertain your birthday party guest!  Andy is zealous about creating an atmospheric mood for your party revellers!
An outstanding social event is all about creating an atmosphere with energy. Exhilarate your family and friends with his party magic.
Imagine your guests laughing, clapping. Even shrieking in disbelief at the impossible close up magic they will witness! Feeling good is what a birthday party entertainment is all about!
You will have spent much time and effort on your wedding day. You will want the very best for your guests. Let Andy put the cherry on your cake and delight them with his delightful sleight of hand magic.
MAGICIAN IN EXETER CARD TRICKS

Andy's walk around magic is perfect for drink receptions at weddings and birthday parties in Exmouth
Drink receptions are a marvellous time for Andy to entertain with walk around sleight of hand card tricks.
All events have them from weddings, birthday parties, Balls, Charity functions and corporate casino nights.
Andy can give your reception drinks event an excellent start. What is more his conjuring can act as an excellent ice break for new comers.
For these reason his act should also be considered for room changes and wedding anniversary parties too. Banish any event lulls and quiet moments.
MAGICIAN IN EXETER WEDDING MAGIC

Former S.A.M.S. Close Up Magic Champion. Magic that is a joy to watch and recall 
Andy has performed his accomplished sleight of hand all around Exeter and is very well known. Satisfied customers have recommended his magic services on to family and friends.
Brides and Grooms have also hired him for their weddings after watching his magic online and reading his excellent reviews. See his Facebook Page.
EXETER MAGICIAN PRICES AND HIRE COST

Most people have never hired a magician. It is therefore logical for them to assume that Andy will charge an hourly rate.
Andy like most professional wedding suppliers actually charges for a "session".  He is unable to give a competitive quote until he has gained information regarding your event.
One thing he can say is that keen to provide a value for money without compromising on the quality of service you receive.
Factors such as dates, number of guests and the length of performance will all be required. Think of Andy as a guest who needs to know the basic details of your wedding or birthday party.
MAGICIAN IN EXETER HIRE AND FEES

Once you have some basic details of your event to hand get in touch with Andy.  He will be able to give you a free no obligation quote usually within a few hours.
To secure him for your wedding, birthday party or event he will simply require a deposit and this will reserve your date.
MAGICIAN IN EXETER TABLE TOP MAGIC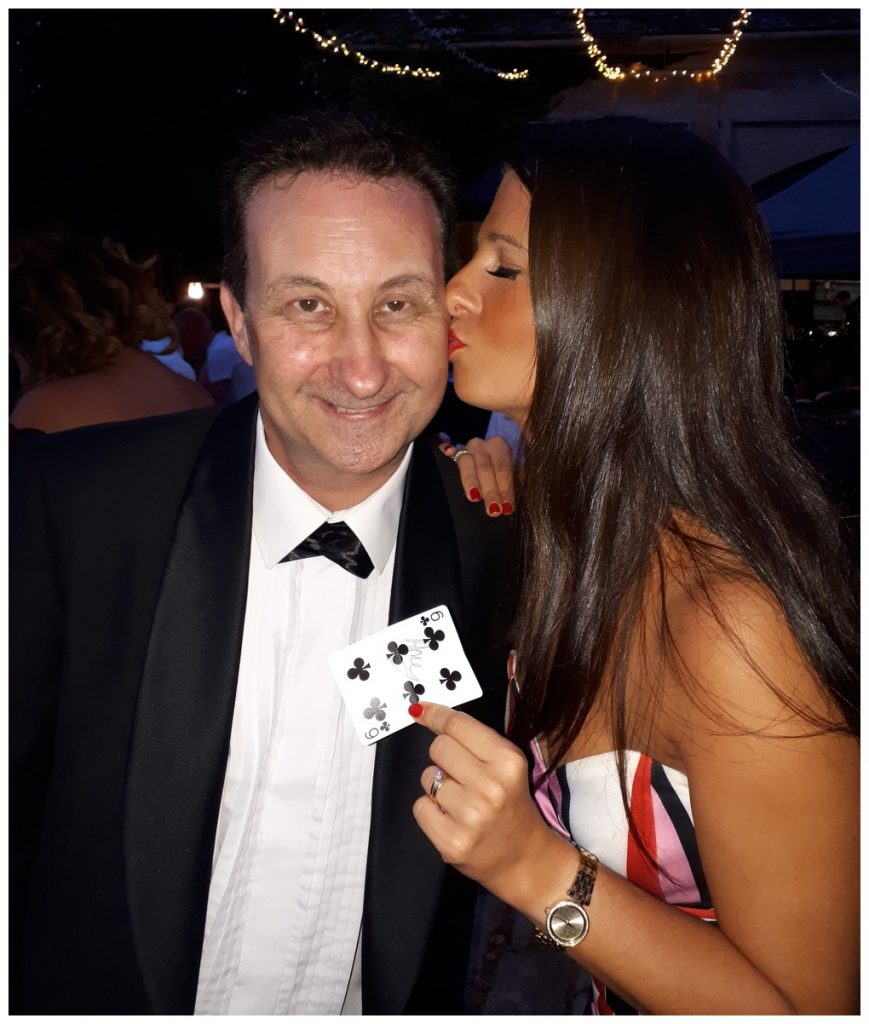 Andy impresses the beautiful Amy with his walk around magic in Exmouth
Andy knows from experience he is going to knock the socks off your guests and make your Exeter wedding or birthday party the one that they will remember.
His magic is extremely popular.  He has six million YouTube views.  Furthermore he is vastly experienced and his magic knowledge has been used throughout the production of BBC drama "Hustle". 
His quantity of online reviews state that he is friendly, charming and very likeable.
His magic is very easy to follow and direct. If required he could even perform as a silent act if the room is very noisy. For example his magic is very visual so people will still be able to follow along.
MAGICIAN IN EXETER CLOSE UP MAGIC

Andy has devised a vast assortment of magic tricks himself. For instance he currently is one of the very few Exeter wedding magicians who can perform the art of "put pocketing." 
This is where the magician will make an object appear in a guest's pocket such as a signed playing card or borrowed bank note. Without being caught of course! Not easy!
He also performs magic with ropes, coins, money, finger rings and playing cards.  Andy also offers mind reading for those Exeter locals who real want a personal magical experience!
Andy also performs at events in The English Riviera, Bideford, Honiton, Okehampton, Tavistock, Teignmouth, Exeter, Kingsbridge, Newton Abbot, Tiverton, Totnes, Plymouth and the rest of Devon.
MAGICIAN IN EXETER CORPORATE EVENTS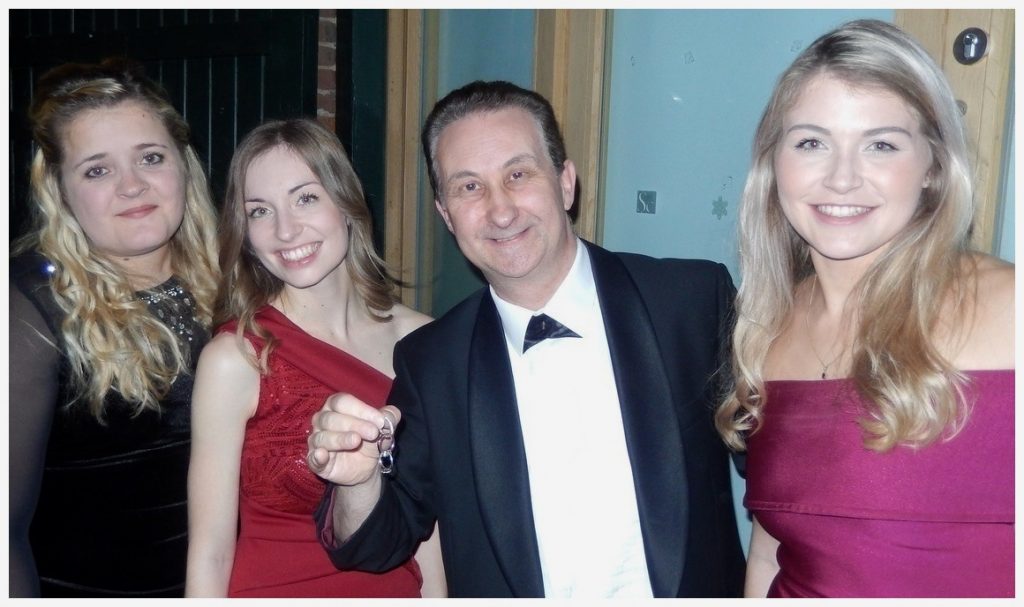 Three rings borrowed. Three rings then linked together. Unbelievable walk around magic for your corporate event in Exeter
Get your business friends laughing and relaxing!  Let Andy provide your guests with a session of his effortless sleight of hand magic!        
For example have everyone engaged in conversations such as "How did he do that?" Overall this is a definite ice breaker!
Never rude or risqué Andy will work the room and create a joyous atmosphere in which you will find perfect in which to conduct business.
MAGICIAN IN EXETER MAGIC TUITION / LESSONS/ TEACHER

Have you ever wanted to learn close up magic but did not know where to start? Andy can teach so you can learn how to perform sleight of hand magic and card tricks at your own pace.
Tuition is available for over anyone over eighteen years old. Find out how. More details here.
MAGICIAN IN EXETER AND TAUNTON CHARITY EVENTS

Exeter and Taunton Charity and fundraiser Illusionist Andy Field
Every Exeter and Taunton charity event needs entertainment! Why not give your guests an interlude of top draw close up magic!
Andy's close up magic is powerful and interactive. Naturally he is an entertaining showman. The best part is that his performances can be devised totally around your charity event.
Even on the night itself changes can be made at the drop of a hat to fit in and work beautifully.
MAGICIAN IN EXETER CHRISTMAS PARTY'S

Magician Andy Field for your Exeter Christmas parties!
Exeter magician Andy Field offers a complete package for your Christmas party. On top of that hiring him for your event is easy.
Invest in Andy to supply professional close up magic for your party and you will be rewarded with a high quality of service.
Overall from your initial enquiry to the booking itself expect a seamless service. Whatever your ages or location Andy can perform powerful magic to entertain at your event!
MAGICIAN EXETER HIRE PRICES FEES AND COSTS

Fees and costs for Exeter card trick magician Andy Field
Fees for Exeter magicians are sometimes tricky (sorry about that one) to try and get to grips with. They can vary a great deal.
When you hire Andy you are paying for his for his showmanship, sleight of hand skills, experience, reliability and knowledge. You do not pay for his travel expenses.
Andy believes in supplying an awesome product at an economical rate. Enquire here for free.