SLOUGH AND BERKSHIRE WEDDING MAGICIAN


Professional magician Andy Field can supply outstanding and entertaining magic for your Slough wedding, birthday party or corporate event. In detail his marvellous magic skills has been used for the BBC drama "Hustle". Plus has been S.A.M.S. Close up Magic Champion twice.

Also for surrounding areas such as Berkshire, Maidenhead, Reading and Windsor.
Excellent close up magic where skill, experience and presentation are everything!
MAGICIAN SLOUGH BERKSHIRE
5,512,454 YOUTUBE CHANNEL VIEWS
Andy forces a signed card right into a solid bottle. Beautiful walk around magic for your Slough & Berkshire wedding.
MAGICIAN SLOUGH BIRTHDAY PARTIES

Magician Slough Berkshire Andy Field for your birthday party magic!
Andy has a playful and social persona. Overall it is interwoven into his close up magic performances.  In short his presence is strong and engaging. As a result the magic is head spinning. Most important of all entertaining!
Andy's absorbing and engaging close up magic is an ice breaker. Supurb for your Slough birthday party or Berkshire VIP corporate event!
Check Andy's Facebook Page for more pictures, magic videos and posts. Andy can also perform at birthday parties in Reading, Maidenhead and Windsor.
MAGICIAN SLOUGH WEDDING HIRE

To begin with Andy is experienced at socialising. This includes people from all walks of life.  As he performs his table top magic his goal is to make your guests feel welcome. Not to mention relaxed and happy.
A jubilant atmosphere is very crucial for a successful Slough wedding. The same goes for a Berkshire birthday party event.
With many years of experience his close up magic is original and powerful.  As he wanders and engages with your guests he will perform sleight of hand magic with cards and coins.
However to add variety and intrigue he also uses paper money. Plus  borrowed personal effects and even supplies mind reading.  Perhaps you would like him to reveal a secret four digit number? Or the name of the first love you kissed!
Slough wedding magician Andy Field for very popular wedding magic.
Andy's magic skills have amassed millions of on line views through social media such as Facebook and You Tube. You can see a selection of his magic performances here…
MAGICIAN SLOUGH & BERKSHIRE MAGIC VIDEO

OVER FIVE MILLION YOUTUBE CHANNEL VIEWS
Slough Party and wedding magician Andy Field produces a bunny from an empty baseball cap at a shopping centre. A bullet train of entertainment!
MAGICIAN SLOUGH CLOSE UP & WALK AROUND MAGIC

Overall Andy's outstanding interlude of magical entertainment will amaze your guests.  In fact there is no doubt about this! The only decision now is when to have him perform.
Below are several suggested times as of when Andy can mix and mingle with your Slough wedding / birthday party guests.
MAGICIAN SLOUGH DRINKS RECEPTION

Slough wedding illusionist Andy can fit in perfectly during your drinks reception
In short this is a golden time to have Andy mix and mingle with your wedding or even party guests. A perfect time to perform an interlude of close up magic. Particularly if your guests are waiting around to have their pictures taken by the wedding photographer.
MAGICIAN SLOUGH WEDDING RECEPTIONS
Andy can help you engage your guests during your Slough wedding evening reception
Andy has performed throughout Berkshire during evening receptions or room changes.  This is a wonderful idea to keep your guests entertained while the wedding crew prepare the next part of your wedding.
MAGICIAN SLOUGH TABLE TOP MAGIC DURING WEDDING BREAKFAST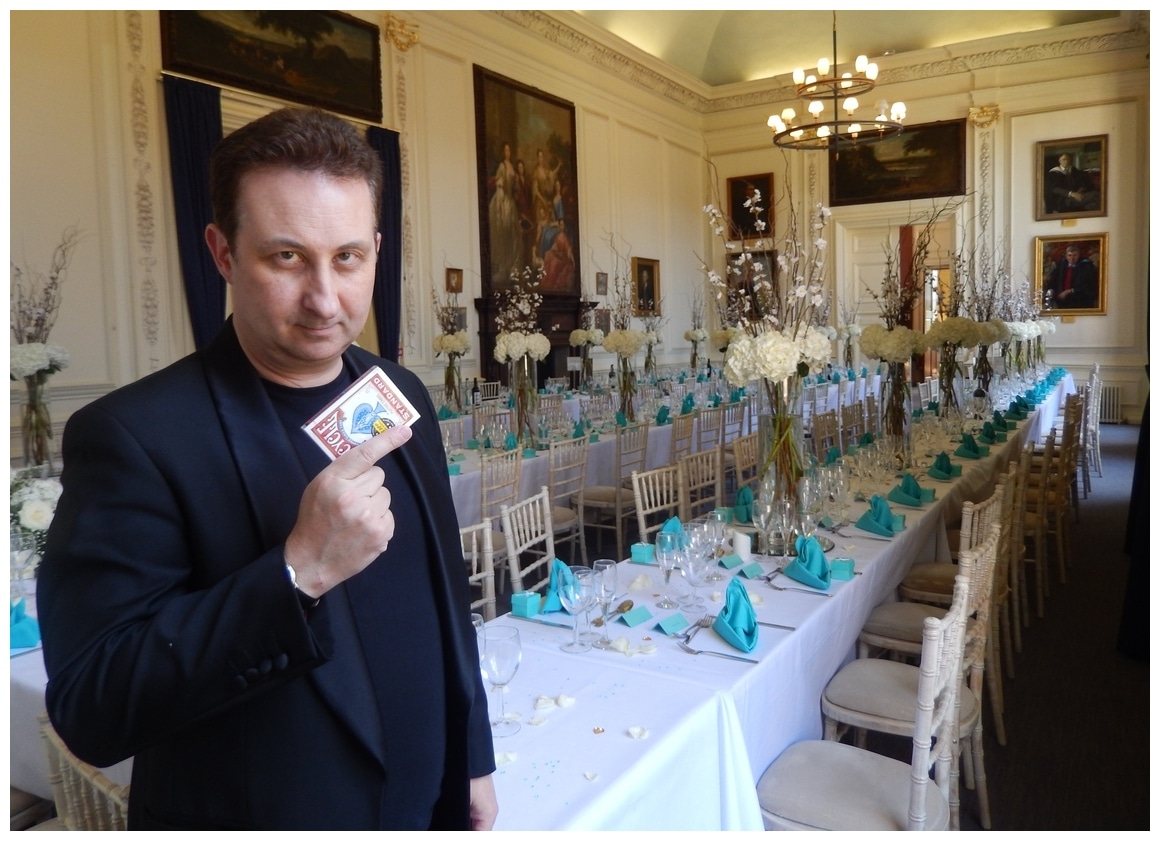 Table top magic is a great way to induce conversation between people
In fact Andy can also perform magic at each table during the wedding breakfast.  Each table will receive a bespoke table top performance.
Please note that Andy will only perform during off beat moments when people are not actually trying to eat.  In general this is better for your guests and the waiting staff. Plus Andy's magic!
MAGICIAN SLOUGH & BERKSHIRE CONTACT

Andy would be thrilled at the chance to entertain your family and friends at your up and coming party or wedding. In fact he also covers corporate functions for Berkshire, Maidenhead, Reading and Windsor areas.
Get in touch and see how he can help to create a wonderful atmosphere to super charge your event!
MAGICIAN SLOUGH BERKSHIRE / READING / MAIDENHEAD / CHARITY EVENTS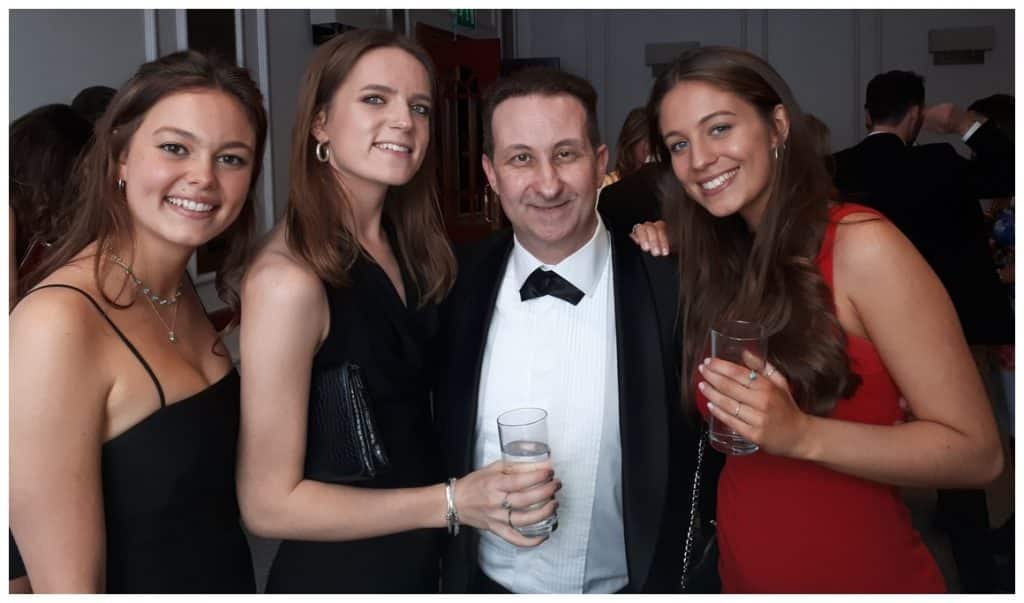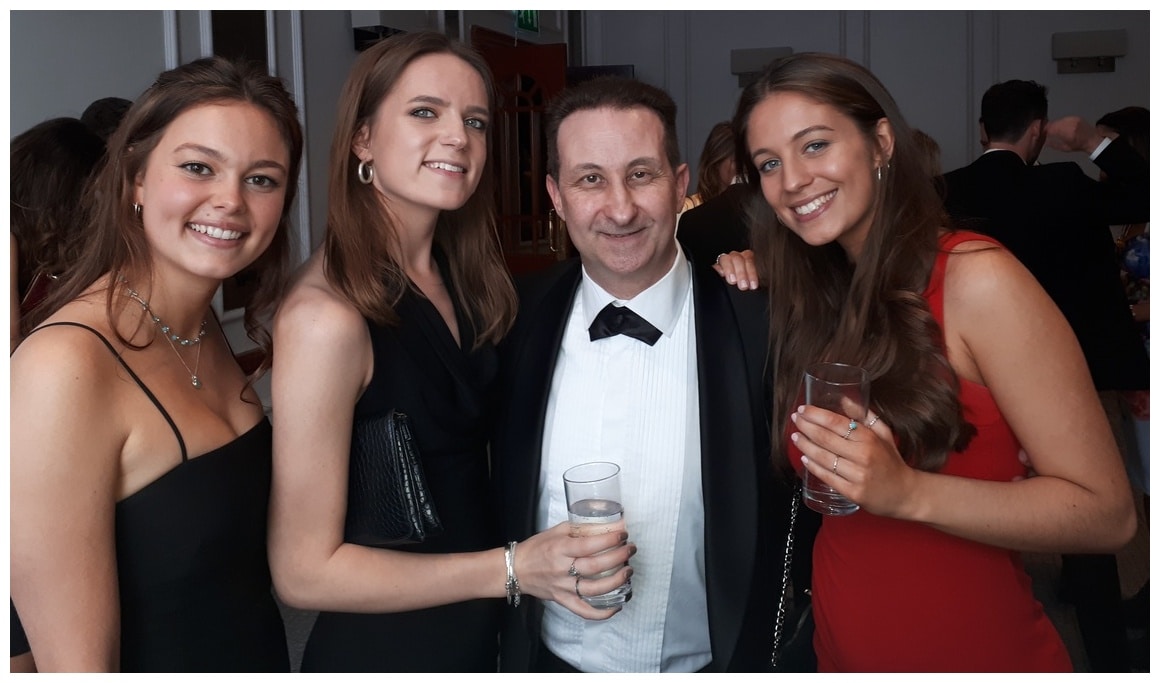 Magician Slough Berkshire for your charity fundraiser Andy Field!
Andy Field is a professional full time working magician. He act is the perfect balance between powerful magic and showmanship.
In short humorous and engaging. As a result he is the perfect close up magician to amaze and impress your friends.
This makes him the perfect choice for your Slough charity fundraiser evening! With a cool selection of sleight of hand magic and mind reading illusions. Andy is simply going to knock everyone's sock off! Just how you like it!
MAGICIAN SLOUGH CHRISTMAS PARTY'S

Slough Christmas parties with Andy's devious close up magic!
Magician Andy will not only help you out in the weeks leading up to your Slough Christmas party. He will also help on the day itself.
To begin with Andy will know the latest Christmas party trend and ideas. Overall he will use his knowledge and experience to help you plan the perfect party!
Magician Andy spends one month out of every year working at Christmas parties all over Slough and the UK.
MAGICIAN SLOUGH HIRE PRICES FEES AND COSTS

How much to hire Slough magician Andy Field?
Overall prices for magicians will vary considerably. As a rule of thumb it is worth noting that you will generally get what you pay for. Note that Andy Field does not charge an hourly rate. Neither does he charge for travelling. These costs are minimal.
He is much for focused on delivering value for money. He fee is based on his showmanship, experience, knowledge and reliability. Plus of course his sleight of hand skills.
Overall hiring Andy is simple and quick. Get touch via our contact form and receive a prompt and no obligation quote.
MAGICIAN SLOUGH QUESTIONS AND ANSWERS

HOW MUCH FOR A SLOUGH WEDDING MAGICIAN?
Andy will need to check a few things with you first. Please fill out his contact form and he will be right back in touch. 
DO YOU PERFORM CLOSE UP MAGIC?
Oh yes! Andy supplies pulse racing magic to make your guests feel great! He can mix and mingle or visit guests at their tables.
WHERE CAN I READ YOUR FIVE STAR GOOGLE REVIEWS?
These are located towards the top of this page. Andy has over three hundred Facebook recommendations! It is fair to say that he is a popular wedding magician!
DO YOU HAVE ANY HIDDEN COSTS IN YOUR FEE?
No. An agency will. They add their commission on so you pay more. However why should you pay more? Book Andy direct.