MAGICIAN IN EAST SUSSEX, BRIGHTON & HOVE


Professional magician available for weddings, parties and events in Brighton, Hove, Eastbourne, Lewes, Rye, Hastings and the rest of East Sussex.

Magician For Weddings in East Sussex, Brighton & Hove
Instant impressions that create lasting memories for your East Sussex wedding or birthday party!
Quality close up magic that is highly effective!
A wedding and party entertainer who creates a real sense of wonder!
An entertainer who is at the peak of his performance!
5,503,362 YOUTUBE CHANNEL VIEWS
A money illusion that looks like real magic!
MAGICIAN EAST SUSSEX WEDDING MAGIC

Vibrant and powerful close up magic for your special day
Stunning magic at weddings is a highly effective way in which please your guests.  Andy's conjuring is also a great way to break the ice with newcomers. In fact perfect for creating strong atmospheric magic!
Andy is a former S.A.M.S. Champion of Sleight of Hand Magic. His tricks will be a delight for your guests to experience. Exquisitely presented by a gifted entertainer. In particular to create laughter and amazement at the exact same time!
MAGICIAN EAST SUSSEX WEDDING HIRE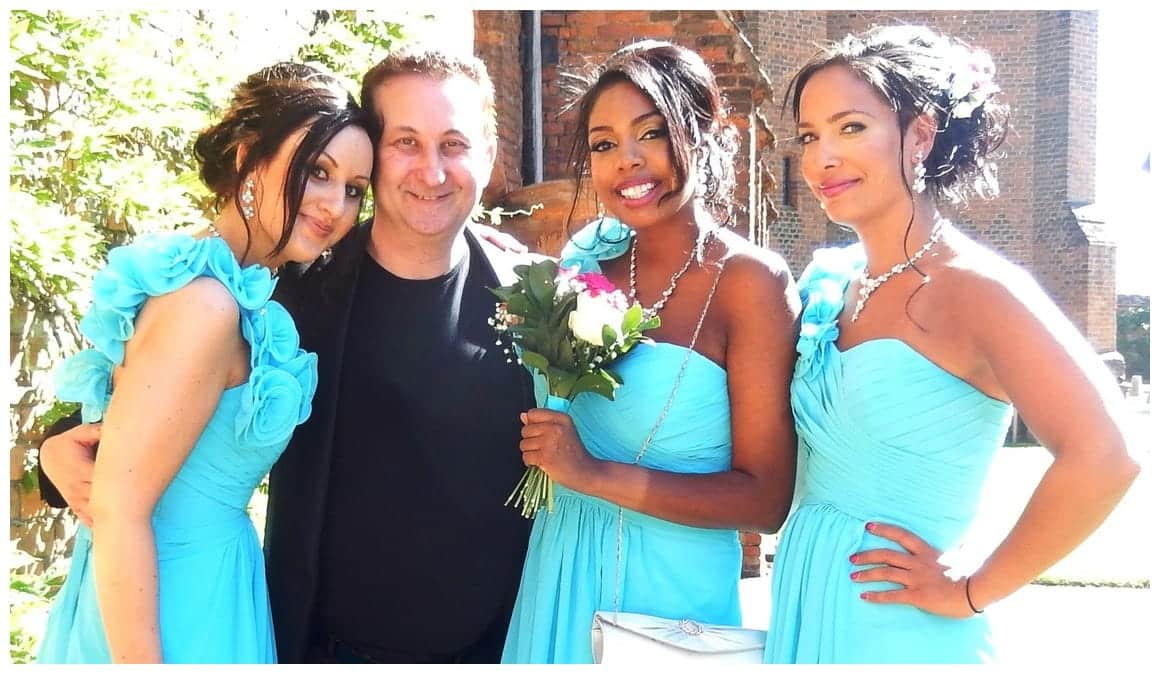 East Sussex wedding magician Andy Field during your drinks reception!
In particular to fill your drink receptions, meals and evening receptions with vibrant and heart warming walk around magic.
From card tricks to coin tricks and money magic he has the right trick for the right person at the right moment!
EAST SUSSEX BIRTHDAY PARTY MAGICIAN

Remarkable and gripping sleight of hand party entertainment
Ensure an explosive atmosphere for your East Sussex birthday party celebrations! In particular Andy is a memorable character. He has a fuel injected personality and can mix and mingle with your guests.
In fact a gifted party entertainer in which your party can benefit from his many years of experience.
Equally he has magic which will make heads turn and stimulate conversations! He has a goody bag full of magic illusions to satisfy all of your guests!
Theme your party as well if it is for Christmas, Halloween or a wedding anniversary. Find out more.
MAGICIAN EAST SUSSEX PRICES

In particular let us assume you are looking to book a professional and experienced magical entertainer for your event. 
In general you will probably realise that prices vary. Andy bases his fee on his knowledge, experience and entertainment value. He does not base them on how far he travels or how long he performs.
Let us help. Feel free to tell us about your event. Lisa or Andy will get back in touch to help you.
MAGICIAN EAST SUSSEX CORPORATE HIRE

Exceptional and uplifting close up magic for all events
In general no matter what the size of your corporate event Andy can provide excellent close up magic.
Compliment your award night or events meeting with some breath taking sleight of hand. Table top magic or walk around magic packages are all available.
As a result Andy will leave your staff or clients lost for words! Andy's illusions will definitely make everyone hungry for more!
MAGICIAN EAST SUSSEX MENTALISM

Deeply immersive magical entertainment
If you love watching mind reading then Andy is the magician for you! During this part of his act the card tricks and money illusions are placed to one side.
It is just your guests and their thoughts with Andy! Let him unleash his psychic powers and tell your guests some of their secret thoughts!
Overall Andy does not claim to posses any special gift. However, your guests will certainly be entertained and lost as to how he can obtain any secret information!
MAGICIAN EAST SUSSEX TEACHER / TUITION / LESSONS

Magic tuition in and around East Sussex
If you are over eighteen years of age looking to learn magic then Andy may be able to teach you.
From sleight of hand with playing cards to how to construct a magic act Andy can help. Overall magic classes for adults are available around East Sussex.
MAGICIAN EAST SUSSEX CHARITY EVENTS

Popular and reliable professional magician Andy Field for your East Sussex charity event!
Have professional magician Andy Field support your charity event! He is an experienced and reliable charity fund raiser.
Trickster Andy is more than capable of entertaining your guests and fund raising both at the same time!
Various packages and deals to suit all types of fund raising events in and around East Sussex.
MAGICIAN EAST SUSSEX CHRISTMAS PARTY'S

Need a professional magician for your East Sussex Christmas party?
Andy Field's close up and table top magic is perfect for your East Sussex Christmas party celebrations!
Andy's magic is organic and uses everyday objects! These are the most memorable illusions a spectator can experience live!
If you are looking for magic to impress and entertain then Andy is the Trickster for your event!
MAGICIAN EAST SUSSEX HIRE PRICES FEES AND COSTS

How much to hire East Sussex close up magician Andy Field?
Please consider the following price points when you are thinking about hiring Andy. Firstly Andy does not charge for travel. Secondly he does not charge by the minute. 
Trickster Andy's fee is based on results. Think of it like this. He is going to perform some powerfully presented magic which will add significant value to your event. 
While he is there the atmosphere will be on a high. However consider this. When he is not there people will still talk of Andy and your event after it has passed. That is powerful!
EAST SUSSEX MAGICIAN QUESTIONS AND ANSWERS

HOW MUCH IS AN EAST SUSSEX MAGICIAN?
Andy has various competitive priced packages. The best thing to do is to get in touch and tell him your wishes. He can then help to guide you and make recommendations to suit your event.
CAN YOU ENTERTAIN CHILDREN? 
If you mean a children's act then no. However if your event has a few children that would like to see some magic then that is no problem at all.
HOW MUCH EXPERIENCE DO YOU HAVE?
Andy has been a magician for thirty years. A working professional for twenty. He has amassed hundreds of Facebook and Google reviews and recommendations. Andy's YouTube magic channel has over five million views. He is also an award winning close up magician.