MAGICIAN IN READING, BEDFORD, WOKINGHAM, BRACKNELL & BEDFORDSHIRE


Professional close up magician available for weddings, parties and events in Reading, Bedford, Wokingham, Bracknell & Bedfordshire

MAGICIAN BEDFORDSHIRE WEDDINGS & PARTIES

This confident and experienced young man has the presence and magic tricks required to have your wedding guest's emotions doing mental gymnastics trying to figure out his mini miracles!
Stunning close up magic illusions specifically created to be performed right up close within touching distance of your guests! In fact entertainment and amazement come as standard!
MAGICIAN BEDFORD FIVE MILLION YOUTUBE CHANNEL VIEWS
A signed playing card inserted into a solid bottle! Ingenious head spinning magic!
Magician Bedfordshire Recommendations

Moreover can Illusionist Andy Field can back up his review claims! You bet! He has luckily gained over one hundred Facebook reviews and endorsements from former clients.
You can be sure of hiring a fantastically experienced professional showman for your VIP event!
Facebook reviews here
Magician Bedfordshire Hire Fee and Costings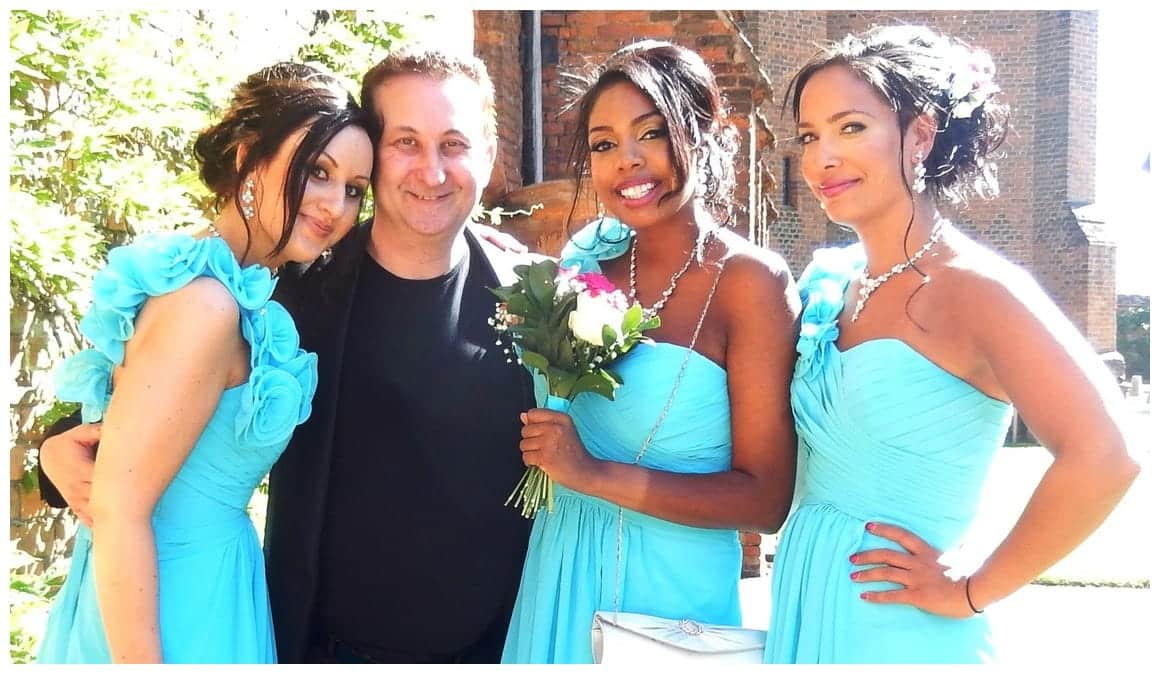 Bedford Magician Andy Field would be proud to supply wedding entertainment for your special day
Quotes and fees as competitive as possible without compromising on the quality of the service you receive.
In general each wedding or birthday party booking has lots of variables which will determine its overall price. A similar analogy would be how much would a wedding caterer cost? It would depend how many covers were needed and other details.
By all means please contact Andy. Both he and Lisa will help you with your free enquiry
CLOSE UP MAGIC FOR YOUR BEDFORD WEDDING OR PARTY THAT CRIES OUT TO BE EXPERIENCED!

An incredible up to date live performance of a real bunny produced from an empty hat!
MAGICIAN BEDFORD EXPERIENCE & RELIABLITY

As a professional magician entertaining people has become a multi-layered process of learning for Andy over the years. He wants your Bedford guests to experience the best.
Magician Andy is also very punctual and reliable. He has never failed to attend an engagement. In the event that the worst should happen his agent will secure another act for you in his place.
WHAT MAGIC FOR YOUR BEDFORDSHIRE WEDDING

Magician Andy could make a powerful connection with your family and friends by creating a few ESP mind reading moments!
Or, he could captivate them with his engaging and smooth sleight of hand. Polo mints could link together in your own hands or borrowed rings can disappear and be recovered from impossible locations!
Expect to see some beautiful sleight of hand magic card tricks. Plus expect the unexpected as well!
BEDFORDSHIRE MAGICIAN STATISTICS

20 years of experience
5,345,482 YouTube views
Over 100 Facebook recommendations
Former S.A.M.S. Champion of Close up Magic
BBC "Hustle" consultant
WHY HIRE TRICKSTER ANDY FOR YOUR BEDFORDSHIRE WEDDING

Conjurer Andy is just as passionate about making your event as successful as you are
Magic man Andy will be host and represent you at your wedding or party event by entertaining your family and friends. As a result a strong audience relationship will be created.
He will stir very powerful and positive heart felt feelings within your guests. This in turn will allow them to relax and know that they are going to have a great time at your event which will encourage a very happy atmosphere.
This will assure that your big day or event will be long remembered by all who have attended!
Magician Andy's presence will also allow for any contingency plans that may need to be implemented on the day. For example there may be a slight delay at your wedding. In this case Andy can step in and keep everyone occupied with his sleight of hand magic.
PERFORMANCE TIME SUGGESTIONS

When would be a super time for magician Andy to mix and mingle with his magic and entertain at our wedding, birthday party or corporate event
While the wedding photographer takes your wedding picture shots is a great opening for magician Andy to entertain your friends.
A spell of magical entertainment for your guests during drinks receptions will also be greatly appreciated.
Room changes leave your wedding guests to linger around to twiddle their thumbs. Do not let any lack of activity allow boredom to develop.
Break the ice at your evening reception. Andy's magic will trigger conversation to strike up between your family and friends.
BEDFORDSHIRE MAGICIAN CONDUCTIVITY 

Andy is a professional magician with many years of experience. For instance he knows how to interact and mix with guests from all walks of life. His persona is captivating, charming and is a pure showman.
He is playful with your guests. In spite of this he will never be out of order while representing you if front of your business guests or family.
BRIDE AND GROOM WEDDING RING MAGIC

The illusion of your wedding bands linked together on your Bedford wedding day!
This is one of Andy's reputation making illusions. It is classic of close up magic but due to its degree of difficulty is not performed by many wedding magicians. It is outstanding!
When convenient Andy will join up with the Bride and Groom. Upon doing so he will then take their wedding rings and a third finger ring from another party member such as the Bride's mother. Then, at his fingertips he will link all three rings together!
Of course all three rings are separated and returned completely unharmed. To put it differently this would make a very interesting picture for your wedding photo album!
MAGICIAN BEDFORDSHIRE CORPORATE HIRE

Andy is popular for his personality as well as his sleight of hand skills
If you require a Bedford magician for your corporate Christmas party then please get in touch with Andy or Lisa. Let us know your requirements and we can work with you to make your event a super success.
In addition magician Andy has impeccable manners and will associate with your business colleagues with ease.
BEDFORDSHIRE MAGICIAN ANDY

Magician Bedfordshire Andy's presentation and style of magic comes from his own unique magical creations. His goal is to be original in his magic and to create beautiful moments that will delight and enthral any audience.
For example he does not copy other magicians and he is his own person. However it is perfectly fine to be influenced by other entertainers.
These days Andy's act is influenced by one person he really admires, his father.