MAGICIAN IN TUNBRIDGE WELLS, ASHFORD & BECKENHAM


Professional magician available for weddings, parties and events in Tunbridge Wells, Ashford & Beckenham and the rest of Kent.

TUNBRIDGE WELLS TRICKSTER
PAST S.A.M.S. CHAMPION OF MAGIC
5,484,443 YOUTUBE CHANNEL HITS
Super trouper close up magic with money for your Tunbridge Wells event!
WEDDING MAGICIAN IN TUNBRIDGE WELLS HIRE

Wonderful magic business for your Tunbridge Wells wedding guests!
Trusted full time Tunbridge Wells magician Andy Field is the magical host for your wedding. His professional sleight of hand will surpass your expectations!
According to his recurrent Facebook recommendations his Tunbridge Wells magic services have been described as being professional, extremely entertaining and overwhelmingly impressive!
Trickster Andy Field has performed in Tunbridge Wells at so many weddings that he has lost count! Essential magical entertainment to support drink receptions, photo calls and wedding breakfasts!
He also supplies the surrounding areas of Ashford and Beckenham with his close up magic entertainment.
MAGICIAN IN TUNBRIDGE WELLS BIRTHDAY PARTY ENTERTAINER

An exuberant blast of magic for your Tunbridge Wells birthday party!
Andy's magic is a mixture of both sleight of hand and mind reading.  He may use various techniques to create the illusion of being able to read minds from subliminal messaging and suggestion.
He will usually reveal information such as a person's first love, favourite film or a best friend's name. Andy never reveals personal details like bank balance or pin numbers. That is a little too freaky!
As a close birthday party magician he uses playing cards, coins, rope, money and other small familiar objects to perform jiggery-pokery!
Watch some of Andy's magic here.
MAGICIAN IN TUNBRIDGE WELLS BIRTHDAY PARTY HIRE

Silver spoon close up magic for your birthday party guests to experience!
Magician Andy Field and his illusions will fit perfectly into any Tunbridge Wells birthday party event. Birthday party walk about magic with close up tricks is his speciality.
He will create a thrilling atmosphere by amazing your guests leaving them energised and astounded!
Andy will not have to perform very long before your guests approach you to tell you how impressed they are with his magic and your choice of entertainment.
Making you look good is all part of his Tunbridge wells birthday party magic services!
MAGICIAN IN TUNBRIDGE WELLS CLOSE UP MAGIC

Brace your Tunbridge Wells party guests for some fantastic magic!
Magician Andy is slick and proficient performing close up magic at tables while guests are standing.
He will also perform his magic walking at Tunbridge Well events while strolling around. Conjurer Andy can approach guests while they are stood in groups during drink receptions or photo shoots at weddings.
He is immensely proficient at keeping people engaged with his superb sleight of hand magic. Your Tunbridge Wells guests will have no cause for complaint!
MAGICIAN IN TUNBRIDGE WELLS TABLE TOP MAGIC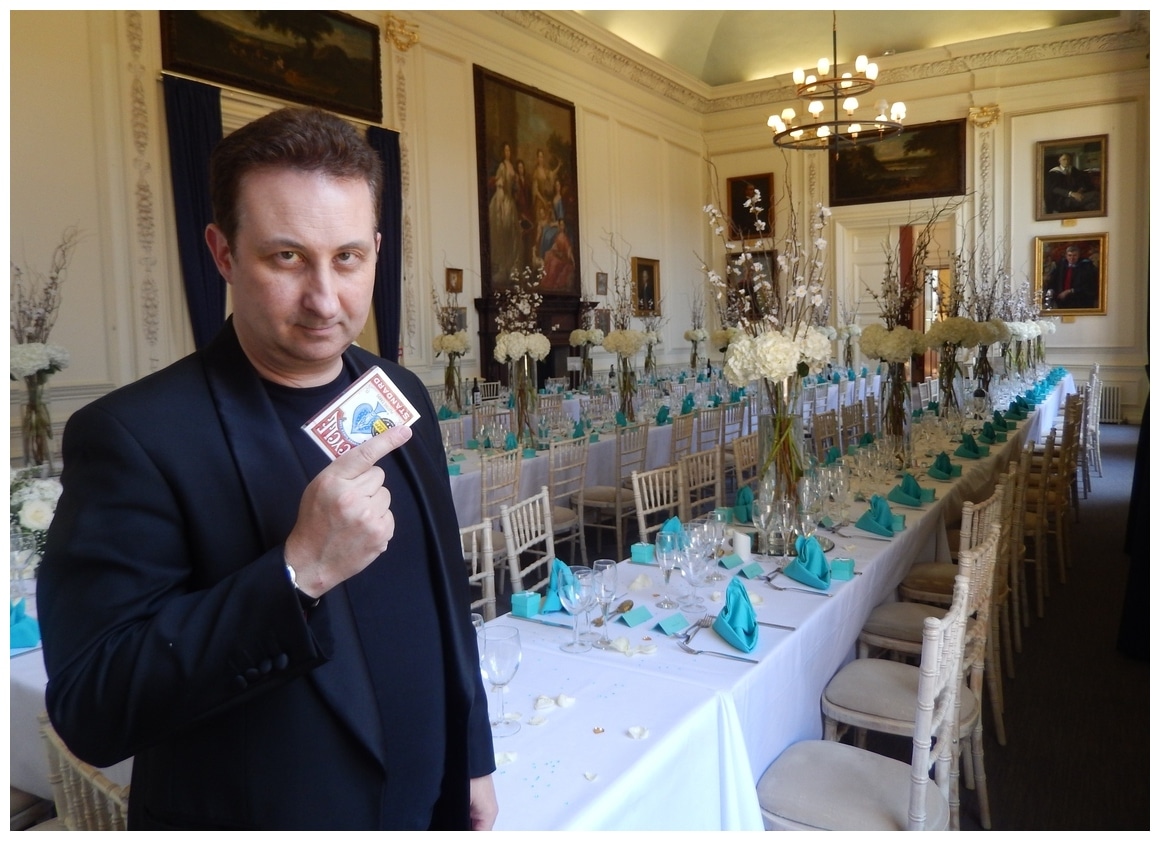 Utterly compelling table top magic from start to finish!
Your wedding or birthday party celebration will be one that you will want to not only entertain your friends at but impress them too.
Andy says that the customer is king. He offers the three main fixed components in all his Tunbridge Wells table top magic performances! They are experience, expertise and entertainment value!
For extra peace of mind magician Andy also offers his clients "Views and reviews". His magic has over five million views on YouTube while his online reviews continue to accumulate.
MAGICIAN IN TUNBRIDGE WELLS FOR HIRE

Liberate your imagination with Andy's sleight of hand!
Andy's sleight of hand magic has strong impact. On top of this another selling point as a magician is his personality. He is very friendly and charming.
To show their appreciation the ladies like to hug him and the gentleman like to shake his hand. He is very easy going and has a relaxing and friendly aura about him. This makes his magic more unexpected and devastating!
He is also a master at playful banter. If some of your guests like a little joke then Andy has thousands of one line jokes stored away in his memory banks!
MAGICIAN IN TUNBRIDGE WELLS HIRE / PRICES / COSTS

Obtaining quotes is very simple. Please fill out the contact form.
Andy or his P.A. Lisa will then get back to you within 24 hours.
MAGICIAN IN TUNBRIDGE WELLS INSURANCE

Some Tunbridge Wells wedding or birthday party venues will ask for P.L.I. This means they want to see if Andy is insured. Yes, he is. To the tune of one million actually!
To this date though, has never damaged any property or seriously injured anyone with a card trick. (Well, not physically anyway, maybe mentally!) He does not use fire or electrics in his act.
SURPRISE MAGICIAN FOR HIRE ASHFORD & BECHENHAM

MAGICIAN IN TUNBRIDGE WELLS CORPORATE HIRE

Walk about magic that is designed to impress and never be forgotten!
You may have some very important VIP guests that need wowing and entertaining at your corporate event.
Andy and his magical presentations have an excellent reputation of being able to deliver a fantastic magical experience at corporate events all over the Tunbridge Wells area.
Create a marvellous atmosphere for your Tunbridge Wells corporate party and get in touch with Andy or Lisa right away!
MAGICIAN TUNBRIDGE WELLS TUITION / LESSONS / TEACHER

Close up magic tuition available throughout Tunbridge Wells 
The craft of close up magic has never been more popular. People are very interested in learning how to perform sleight of hand tricks and illusions.
The problem now is that there is an abundance of sources available. Overall anyone starting to learn will find this overbearing.
Personal one to one magic tuition and private magic lessons is the ideal solution. If you are eighteen or over please check out Andy's Tunbridge Wells magic tuition program here for more details.
MAGICIAN IN TUNBRIDGE WELLS CHARITY EVENTS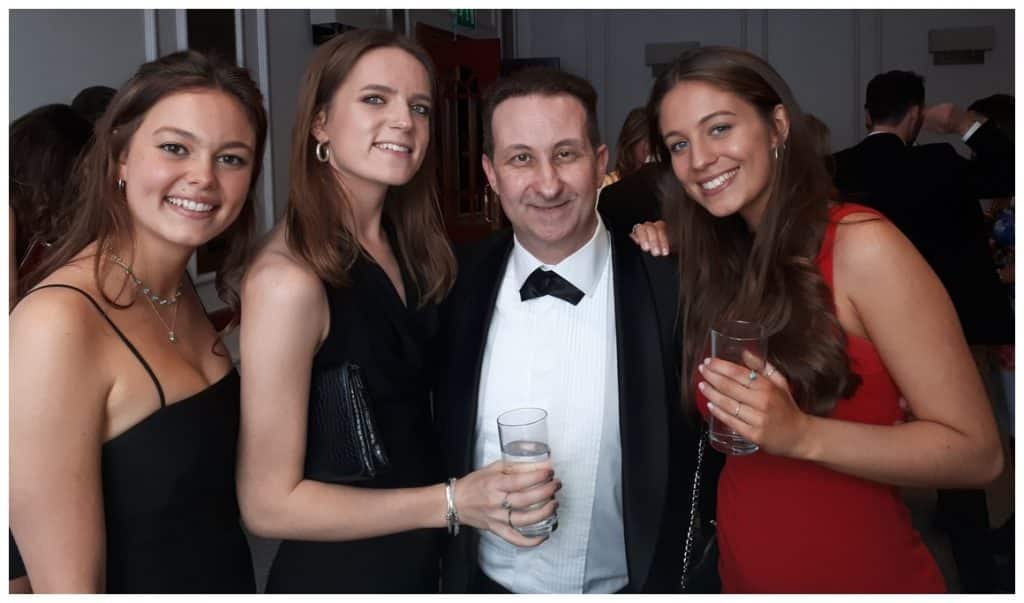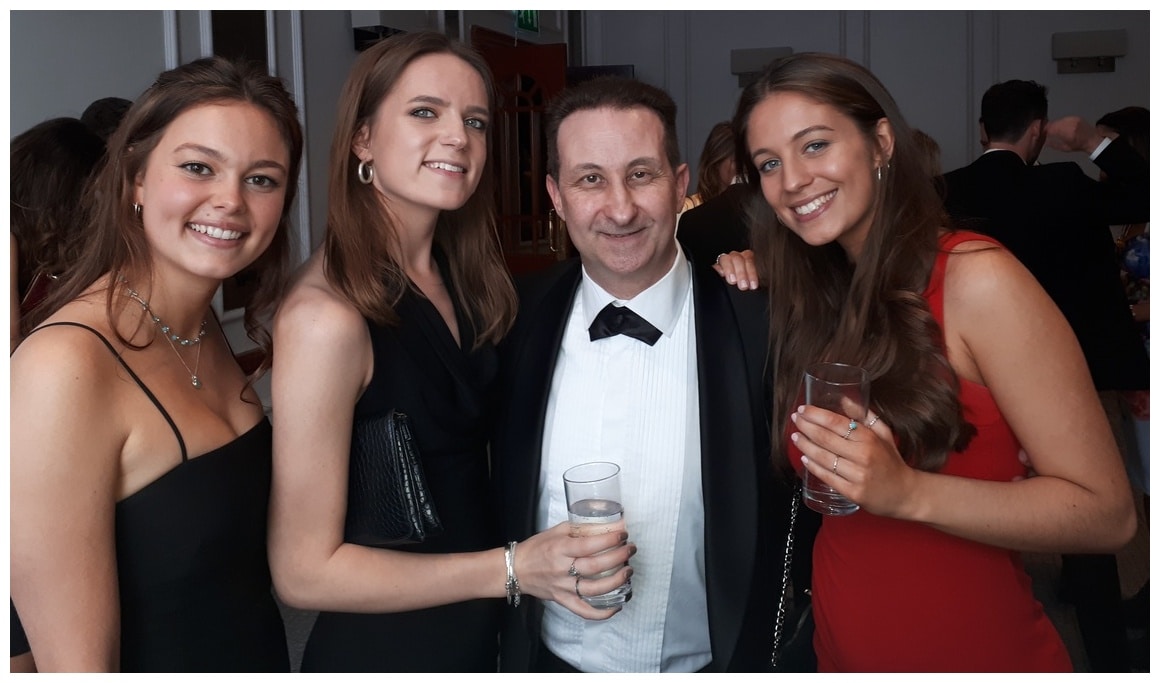 Creative and intriguing close up magic for your Tunbridge Wells charity event!
The art of close up magic is thousands of years old! Proof in itself that people love to see things that entertain them that they are unable to explain!
Professional magician Andy Field has a bag a tricks waiting on hand to amaze your guests at your Tunbridge Wells charity event!
Have your guests think of a word. Andy will tell then what it is. Have another person give Andy a bank note and what him increase its value!
Powerful close up magic for your event each and every time!
MAGICIAN IN TUNBRIDGE WELLS CHRISTMAS PARTY'S

Close up magic at Tunbridge Wells Christmas parties with Andy Field!
Let's get into it! You need an experienced magician. Close up magic to amaze! Table top magic that will excite! 
Andy's sleight of hand magic has delighted millions of people on his YouTube channel. Now it is the turn of your Tunbridge Wells Christmas party to experience his magic!
Fun, laughter and amazement all compacted into pleasure overload busts. Each moment will be a delight for all your guests!