CLOSE UP & WEDDING MAGICIAN IN BRENTWOOD, BILLERICAY, EPPING, HARLOW, BENFLEET & LEIGH-ON-SEA


Andy Field is a  Close Up & Wedding Magician In Brentwood, Billericay, Epping, Harlow, Befleet & Leigh-on-sea.

WEDDINGS MAGICIAN IN BRENTWOOD, BILLERICAY, EPPING, HARLOW AND LEIGH-ON-SEA

Illusionist Andy Field is an extremely skilled and knowledgeable magical entertainer for weddings. In fact he will seriously make you guests hungry to experience more of his close up magic!
Using digital dexterity to perform sleight of hand magic is how Andy will unite your family and friends together. Magic just for you to celebrate your special matrimony day. He is available throughout all of Essex.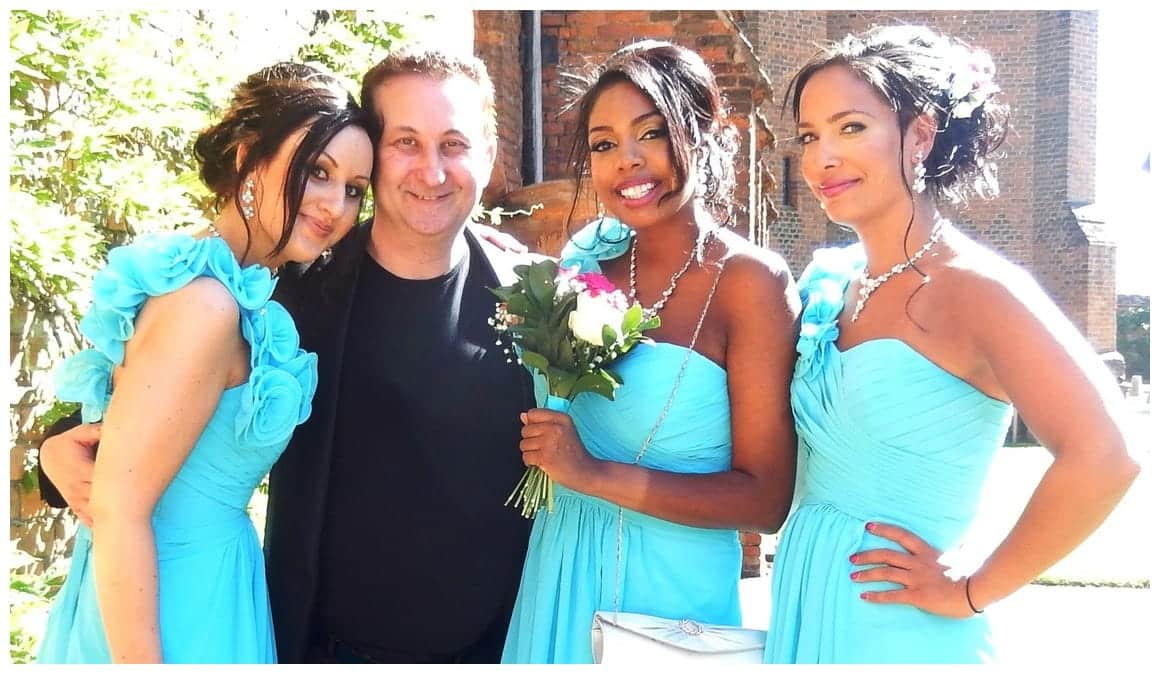 Another key point is he is a professional entertainer who will intermix and socialise with all your guests. Brentwood wedding magician Andy will give them an interlude of breath taking magic. In fact an experience that they will remember for a very long time! Even years after your event!
All in all the ultimate feel good magic experience which will create a powerful and memorable atmosphere!
FIVE MILLION YOUTUBE CHANNEL VIEWS
A signed card pushed right inside a solid bottle. Entertaining as he is skilful!
PARTIES FOR MAGICIAN IN BRENTWOOD, EPPING, BILLERICAY AND LEIGHT-ON-SEA

As a party entertainer Andy is a memorable character. He performs powerful and spellbinding walk around and table top magic. Birthday and wedding anniversary parties are one of his specialities.
If you wish to hold a memorable birthday party you need to consider creating a vibrant and happy atmosphere. Conjurer Andy's table top and walk about magic will be pure atmospheric entertainment and appreciated by your all your friends.
From card tricks to coin tricks and other beautiful close up magic mysteries. Sorcerer Andy will impress your friends but you will receive the credit for booking him!
MAGICIAN IN BRENTWOOD FEES AND PRICES

In brief fees for Andy the trickster are not based on how long he has to perform or how far he has to travel.
His fees are for his sleight of hand skills and experience plus his expertise and showmanship qualities. In other words the quality of act you are receiving.
You may easily discuss your wedding, party or birthday party event with us.  Contact us and let us see how Lisa or Andy can help you plan your event.
CLOSE UP MAGICIAN IN BRENTWOOD

Notably over the years magician Andy has supplied close up magic entertainment in Epping, Harlow Billericay and Leigh-on-Sea. On line his YouTube videos are extremely popular.
His act in fact has been performed at weddings, parties, anniversaries and VIP corporate events all over the UK.
Andy's unfathomable sleight of hand is performed with very familiar objects that you see on a daily basis. By and large playing cards, coins, paper money, keys, jewellery and phones are all used by magic man Andy. These items are all used to create utterly compelling magic moments.
Reading minds is also an illusion Andy creates. For instance let him tell your friends their date of births, four digit number, passwords and other secret details. As a result addictive magic from start to finish! 
BRENTWOOD MAGICIAN REVIEWS

Generally speaking Andy's personality brings life to his magic. At the same time his performance comes over as sharp and impressive. These are not his words but the opinions of the people who have the final say. In other words previous customers and clients!
With this in mind Andy has a portfolio of many videos. Event pictures and customer reviews are waiting for you to consider at his Facebook page.
MAGICIAN IN BRENTWOOD CHRISTMAS PARTY'S

Brentwood Christmas magician Andy Field. Andy's close up magic is a tool that lets him connect with people. It also allows them to connect with each other as well as to themselves deep inside.
Andy's sleight of hand is available for your Christmas party in Brentwood featuring every kind of magic trick you could ever want.
Magic cannot be more appropriate than during the December months! Have your guests praise Andy's table top and walk about magic. They will give you the credit for hiring him!
MAGICIAN BRENTWOOD QUESTIONS AND ANSWERS

HOW MUCH DO BRENTWOOD MAGICIANS CHARGE?
Most professional close up magicians in Brentwood have a general fee. It is usually based on how long you need your performance for. Also if it is peak or off peak times of the year.
WHAT IS CLOSE UP MAGIC?
Have you seen T.V. magicians such as David Blaine and Dynamo perform to people up close? This is close up magic. The magic happens right in front of people.
WHERE DO YOU PERFORM YOUR MAGIC?
Andy's close up magic is very popular. On top of this it creates memories and excitement. It also requires no staging or special requirements. This makes it very popular for weddings and birthday parties. It also acts as a fantastic ice-breaker.